Call it a quiet blockbuster, if you will, its impact reverberating like ripples in a very talented labor pool.
While the rest of North America slobbers over attracting its Kia assembly plant, Hyundai-Kia has leapfrogged a $68-million, 140-worker U.S. technical center investment in Superior Township, Mich., with a further $94-million, 600-employee investment announced over the holidays.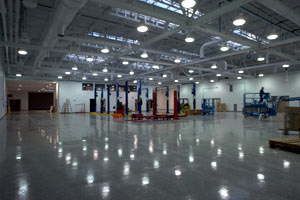 While several states chase the pending Kia assembly plant, Hyundai-Kia's multiple technical center investments are right up Michigan's Automation Alley.
"On behalf of Hyundai America Technical Center, Inc. [HATCI] we would like to thank Governor Granholm, the Michigan Economic Development Corporation and Superior Township for their outstanding assistance with this project," Hyundai America Technical Center President Dr. Won Suk Cho said on December 20, 2005. "Our continued commitment to Michigan is a sign of our support of the state's research and development sector and the Governor's overall economic plan."
The Michigan Economic Development Corporation (MEDC) offered a Single Business Tax credit valued at more than $32.6 million over 20 years. Superior Township's board last week approved a tax abatement valued at $12.1 million over 12 years. That's in addition to the $22-million SBT credit over 12 years and $6.4 million tax abatement over 12 years that the respective parties offered for the
original $117-million project
, announced in 2003.
The overlapping timelines and projects have wrought some minor confusion over which discrete investment is getting which incentives from which parties. Michigan beat out Alabama, home of the recently opened
Hyundai assembly plant
, for the original project, but the Alabama officials have expressed dismay that Michigan said they beat them again for the expansion. MEDC spokesman Paul Krepps, says the misunderstanding is ... well ... understandable.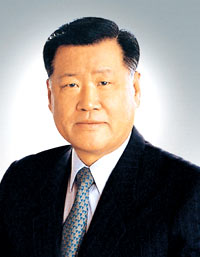 Mong-Koo Chung, chairman and CEO, Hyundai Motor Co. and Kia Motors Corp., was the first Korean to receive a distinguished service citation from Detroit's Automotive Hall of Fame. Earlier this year, he was named an Automotive News All Star as "Top CEO-Asia."
"Some of the confusion may be due to the fact that a consultant handled the project for Hyundai, and it was prospected under a code name," he says, adding that MEDC puts together such prospective incentive packages for anonymous projects frequently. Krepps says Alabama was indeed a competitive location for the project, as were other locations. He also clarifies, however, that the Michigan Economic Growth Authority (MEGA) tax credits granted to the expansion were a slightly different animal from those granted to the original project, and wouldn't have required a direct competitor.
Single Business Tax credits, as originally created, require direct competition from another state or country. But "the project we finalized in December was a high-tech MEGA" credit, he says. While the company still must demonstrate the need for assistance and meet conditions, high-tech MEGA credits carry no such competitor requirement. Meanwhile, HATCI must meet the conditions attached to the original project's incentive package (including the creation of 400 jobs) before the new package becomes accessible.
Alabama, meanwhile, remains among the contenders coming down the stretch for the Kia project.
Seeing a pattern here ...
When all is said and done, it's all good, as HATCI's high-paying, knowledge-intensive jobs are just what the state and its residents crave.
At the 2003 announcement, Won said that the company anticipated hiring 315 more headquarters workers by 2024. But Asian automakers' profitability, combined with American automakers' lack of same, has bumped up both timelines and capital outlays for a few strategic growth plans. (So did strikes in Hyundai's native Korea, which caused the company to lose some $600 million in exports in 2003.) The geographic investment pattern tends to repeat itself: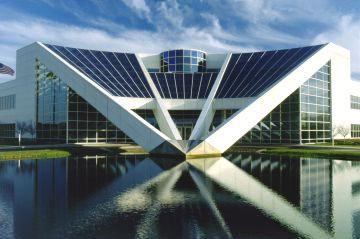 Nissan Technical Center North America in Farmington Hills, Mich., began with a $38.8-million investment announced in 2002. Like most automotive R&D facilities in the region, it has subsequently grown, opening a $14-million design studio next door in March 2005.
The Hyundai-Kia investment approximates the total that
Toyota Technical Center USA pledged earlier in 2005
— $150 million — toward its own R&D complex in York Township. Toyota affiliate company Denso Corp. has pledged its own technical center and headquarters investment of $36 million in Detroit, which will add 250 jobs over the next five years. Toyota's assembly operations are currently expanding in Woodstock, Ont; San Antonio, Texas; and Baja California, Mexico, as the company forms its own NAFTA corridor. Meanwhile, Denso is expanding in Maryville, Tenn. complex with a $185-million expansion.
Nissan too has invested in southeast Michigan R&D, pouring $38.8 million into its
Farmington Hills center in 2002
— in 2005 the company not only expanded production in Tennessee and moved its headquarters there too, but opened a $14-million design studio adjacent to the original Farmington Hills facility.
While the capital investment numbers are larger for the assembly operations locating outside Michigan, the cumulative capital and human capital investment in Michigan is both daunting and incremental. As state officials leap to point out, Michigan is home to more automotive-related R&D activity than the other 49 states, Canada and Mexico combined, and has 215 of the world's vehicle-related R&D centers.
Nothing New
Hyundai's already had its technical development operation planted in Michigan for 20 years, having started out next door in Pittsfield Township. The company is also a prominent partner in the Global Engine Manufacturing Alliance (GEMA) that has just opened its first phase in Dundee, Mich., in October 2005. Hyundai is the lead design partner. After the second plant there opens in November 2006, the complex is scheduled to churn out 840,000 engines annually. GEMA comprises an $803-million, 530-worker investment by Hyundai, DaimlerChrysler and Mitsubishi. The two Dundee plants are part of a five-factory global venture building a family of 1.8-liter, 2.0-liter and 2.4-liter engines that will be produced at a rate of 1.8 million annually. GEMA's other production sites are in Asan and Hwasung, South Korea, and Shiga, Japan.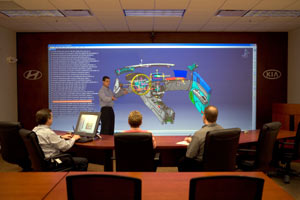 Hyundai-Kia's investment in design is reflected not only in its design leadership with GEMA, but in its portfolio of design studios in both Michigan and Irvine, Calif., where the company opened a $24-million new facility in 2003.
When the new Hyundai-Kia America Technical Center, Inc. (HATCI) headquarters was unveiled in October, it was apparently no accident that the 200,000-sq.-ft. (18,580-sq.-m.) facility was described as "expandable." At that time, employment projections were for 400 workers by the end of 2007, as well as 150 at other HATCI facilities across the country. Hyundai Automotive Group Vice Chairman San-Kwon Kim, speaking on behalf of Chairman Mong-Koo Chung, said then, "Michigan, as the center of the automotive world, provides the excellent infrastructure and automotive engineering talent pool that a growing company like Hyundai needs to achieve our goal of excellence."
Hyundai said the site search began three years ago, and by the time site visits were in order, only "a couple of states" remained. The growing center will offer support in such areas as research and analysis, design, emissions, durability testing and regulatory certification, the last of which was a major reason for
Toyota's original decision
to base its technical center in Ann Arbor back in 1977.
Until the Kia shoe drops, the existing Hyundai-Kia real estate portfolio in the U.S. includes a quality control and emissions lab in Chino, Calif.; a design center in Irvine, Calif.; a proving ground in the Mojave Desert community of California City and the Hyundai plant in Montgomery, Ala.

Hyundai is the lead design partner in the Global Engine Manufacturing Alliance, a five-plant global partnership with DaimlerChrysler and Mitsubishi that includes an $803-million investment in two plants in Dundee, Mich. This one opened in fall 2005, and its companion is scheduled to open in late 2006.
Critical Mass of Space
While tax abatements help some projects come to fruition, some wonder whether the hard times for manufacturing in Michigan will ever abate. But there are at least a few glimmers amid the gloom.
A fourth quarter 2005 report on the suburban Detroit industrial market from Signature Associates/Oncor International found that while the overall vacancy rate hovered at 13 percent, nearly all submarkets had experienced a reduction in vacancy since the second quarter of 2005. That still leaves approximately 41 million sq. ft. (3.8 million sq. m.) of space, as well as other space in other nearby Michigan cities, and some companies know what to do with it.
When General Motors announced 12 plant closings nationwide late in 2005, one company, Southgate, Mich.-based American Specialty Cars, said it might be interested in moving into GM's closing plant in Lansing as it ramps up its specialty car manufacturing. But some things remain the same whether you're a niche player or big-time: On ASC's short list are Alabama and Ontario.
Meanwhile, just last week, Italian industrial automation supplier Comau Pico said it would spend up to $80 million to build a 1.2-million-sq.-ft. (111,480-sq.-m.) plant and new headquarters in Plymouth Township that could create as many as 120 new engineering jobs after it opens in 2007. Comau Pico, a unit of Fiat SpA, acquired Michigan-based Progressive Tool & Industries Co. in 1999. The company is looking to consolidate from its southeast Michigan portfolio of 14 facilities. Among the proposed incentives is a tax abatement, pending city council approval, from Plymouth Township, as well as a state package equaling the original amount offered to HATCI: $22 million.
Meanwhile, Toyota is looking at Michigan, among other locales, for a new engine facility, after already expanding engine production in West Virginia.
Could more straightforward assembly action be in Michigan's future despite the bad-news year of 2005? Yes or no, a steady stream of high-talent, high-tech projects continues to flow its way.
---
©2006 Conway Data, Inc. All rights reserved. Data is from many sources and is not warranted to be accurate or current.