T
he West's military and petroleum sectors are headed in opposite directions in Iraq:
Political pressures are further intensifying to withdraw much of the large Western force that's stationed in the war-torn nation. Big oil, though, is now massing for a major charge
into
Iraq.
The goal driving the petro industry's surge is clear: grabbing a foothold in the rich Iraqi market. It's far foggier business, though, to pinpoint what's happening. The jockeying for position is unfolding very quietly, with no fanfare whatsoever from the heavyweights that are involved. Clearly, though, the oil business is escalating its Iraqi activity.
Late last month, for example, national officials leaked the news that
Dow Chemical
and
Royal Dutch Shell
are in contract discussions with the Iraqi government. The two firms are considering renovating and expanding an existing petrochemical plant near the southern Iraqi city of Basra, Iraq Industry Minister Fawzi al-Hariri disclosed at the recent Iraq Business and Investment Conference. The project would involve Dow and Shell investing as much as US$2.1 billion, al-Hariri said.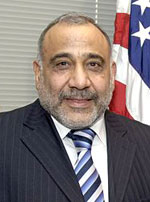 Iraq's investment potential was similarly the central focus of Vice President Adel Abdul Mehdi's address during that first-ever conference held in
Dubai
.
"War and instability is not going to be a permanent feature," Mehdi told attendees. "Iraq is going through a massive political and economic change, and those who take risks will be abundantly rewarded."
Chevron
and France's
Total SA
are also vying for those rewards. The two firms on Aug. 8th finalized a contract to develop hydrocarbons in the Majnoon and Nahr Bin Omar oil fields, government officials reported.
But Iraqi energy contracts come with some very substantial "if"s.
One of the biggest is what happens in the reconvened Iraqi parliamentary sessions in Baghdad's Green Zone. Foreign firms' contracts are contingent on passage of the long-delayed national hydrocarbons law. Iraq has Earth's third-largest oil reserves, constituting 10 percent of the world's total. The West's major petro players, however, have heretofore steered clear, owing to the lack of a legal framework for Iraq energy investments.
Foreign firms also face another imposing impediment: the chaotic security situation in key Iraqi areas outside the Green Zone. Insurgents have repeatedly attacked energy operations since 2003, killing hundreds of workers and inflicting billions of dollars in damages. In addition, prominent energy officials and executives have been assassinated or abducted. Consequently, qualified oil executives and workers are increasingly reluctant to continue the dangerous work.

A Bad Report Card
Iraq's petrochemical picture is further clouded by uncertainties about the staying power of the National Unity Government sworn in last year.
Those concerns spiked up further with this week's release of an Iraq study conducted by the U.S. Government Accountability Office (GAO). The GAO reported to Congress on Sept. 4th that Iraq
hasn't met 11 of the 18 military and political benchmarks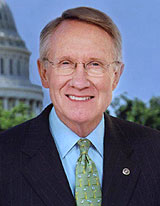 that lawmakers established in the $120-billion war-spending bill approved in May.
"Contrary to the president's assertions," Senate Majority Leader Harry Reid said from the floor, "Iraq's leaders have not honored the sacrifices of our troops by taking meaningful steps toward building a country that can stand on its own two feet. That is not our troops' fault, nor is it a problem they can solve. It is an Iraqi political problem, not a U.S. military problem."
The politically loaded Iraqi atmosphere accounts for much of the reticence about companies' current activities in that country. Shell, for example, declined to divulge any details about possibly working on the southern Iraqi plant.
Alexandra Wright, a London-based Shell media relations executive, confirms in an e-mail interview that the company is "in talks with the Iraqi government and third-party organizations on a range of issues." But the specifics, says Wright, are "a matter of commercial confidentiality."
In July, though, Piet Ruijtenberg, Shell's business opportunity manager in Iraq, provided at least a general description of the company's thinking.
"[Shell's Iraqi activity] is based on a belief that Iraq will one day emerge as one of the major oil and gas producers in the region," Ruijtenberg said in the company's
Shell in the Middle East
magazine. "By engaging early, Shell can position itself for the future whilst … helping Iraqis today to raise their hydrocarbon production capabilities and reverse the decline in production."
Shell is already
substantially engaged in the nation's energy affairs
. The company signed two contracts in 2005 for joint studies with the government in Kirkuk and Missan oil fields. Shell also has a pact with Iraq's Ministry of Oil to develop the nation's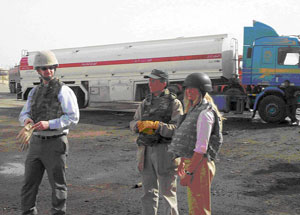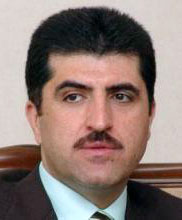 Gas Master Plan.
The Iraqi plant that Dow and Shell are considering offers little profit potential, according to industry analysts at Global Insight. The nation's refining shortage will severely curb the plant's supply, they say.
The operation's larger value, though, likely lies in politically positioning the companies for the opening of the Iraq oil industry.

Sectarian Squabbles
Iraq's Council of Representatives will decide when, and if, the nation's energy sector that was nationalized in 1972 welcomes foreign investors. Initially, Western officials projected that Iraqi lawmakers would approve the national hyrdocarbons law by this spring. The legislation, however, has been repeatedly delayed by disagreements between political factions.
Oil has been the catalyst for those squabbles. The Kurds and the Shiites are concentrated in Iraq's oil-rich northern and southern regions, while the Sunnis are centered in areas with no proven reserves. That scenario has fueled repeated parliamentary debates over how much power the central, federal and local governments should wield in oil exploration, development and production. Before parliament's recess in early August, the Shiites, Sunnis and Kurds agreed on a draft law that would provide proportional distribution of oil revenues among the 18 provinces.
But a complication soon materialized. The Kurdistan Regional Government (KRG) on Aug. 6th passed a regional hydrocarbon law. That legislation authorizes the KRG to enter into its own production-sharing agreements (PSAs). The biggest petro players, however, aren't expected to sign on, since the nation's law would supersede the region's. Nonetheless, some smaller firms, including Norway's
DNO
, Turkey's
Petoil
and Canada's
Western Oil Sands
, have inked PSAs with the autonomous KRG. The new petro contracts with Iraq's government don't include PSAs, which are dependent on the hydrocarbons law's passage.
The Kurdish legislation also rekindled sectarian sniping, particularly from the hard-line Sunni Association of Muslim Scholars (SAMS), which has advocated armed opposition to multinational forces. SAMS in a statement called the KRG "part of the Iraqi occupation … [Kurdish leaders] have no right to handle the oil resources of Iraqis."
"The new oil law is not only good for people in the Kurdistan region; it is good for all Iraqi people," KRG Prime Minister Nechirvan Barzani countered. "Consistent with the Iraq constitution, this law requires us to share revenue with the federal government and other regions in Iraq – just as other regions of Iraq will share their revenues with us."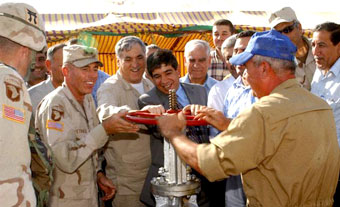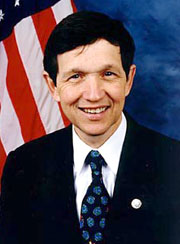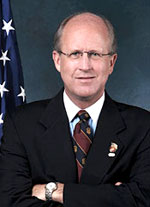 Up for Bid
The current hydrocarbon draft would allow foreign investors to bid on PSAs with the government for Iraqi areas with untapped oil resources. Of Iraqi's 115 billion barrels of proven oil reserves, only about 40 billion have been developed thus far. The draft law specifies that the PSAs would last for 30 years or more. Petro concerns covet Iraqi oil's high quality and the low per-barrel extraction costs from its proximity to the surface.
The country's oil stakes may be even bigger than they appear. Some energy analysts believe that Iraq's western desert area may hold as much as another 100 billon barrels.
The prospect of foreign petro investment, though, has reignited charges that oil acquisition was a major factor in the Iraq invasion. Some of the sharpest criticism came from U.S. Rep. Dennis Kucinich after the GAO's report. The watchdog group told Congress that Iraq's government is making "unsatisfactory progress" in enacting and implementing a hydrocarbon law.
"Central to the coercive [congressional] benchmarks is the privatization of Iraq's oil, a wholesale theft of nearly $30 trillion of Iraq assets," Kucinich charged. "This is what the war was about, and the administration and the Congress continue to pressure Iraq to give away the wealth of their nation to U.S. companies."
But supporters of a hydrocarbon law assert that private investment is essential to reinvigorate the nation's battered oil industry. And, they add, the legislation's revenue-sharing would eliminate the economic rationale for dictatorship.
If the legislation passes – and that's not a sure thing – Iraq will still have to harmonize the oil contracts signed during Saddam Hussein's reign with the new law. Iraq has indicated that it will renegotiate a pact with
China National Petroleum Corp.
for the al-Ahdab oil field. But the government says it's disinclined to uphold Russian firm
Lukoil
's contract for the West Qurna fields. The Lukoil agreement was canceled in 2002.
Foreign oil operations could also face labor stoppages. Saddam spearheaded the 1987 passage of a law that outlawed trade unions. The new Iraqi constitution adopted in 2005 guarantees "the right of forming and joining professional associations and unions." To date, though, no legislation has been approved outlining how such groups would be organized.
Iraqi Oil Minister Hussein Shahrastani banned unions from participation in the government's discussions about the new hydrocarbons law. "These unions have no legal status to work within the state sector," he explained.
Iraqi unions have consistently opposed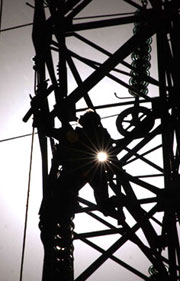 any oil industry privatization. They continue to threaten a strike if they feel that foreign firms have too much access.

Scant Security
But oil companies from any country, including Iraq, will have to tackle tremendous challenges in making their operations secure enough to be productive.
"While the Baghdad security plan was intended to reduce sectarian violence, it is unclear whether violence has been reduced," GAO Comptroller General David Walker told Congress this week. "Measuring such violence may be difficult since the perpetrators' intents are not clearly known. Other measures, such as the number of enemy-initiated attacks, show that violence has remained high through July 2007."
The energy sector has been hit by repeated attacks. Iraq officials estimate that some 300 oil workers were killed last year in refinery attacks. The worst incident occurred in February, when 40 people were killed and 64 injured when a car bomb hit a fuel tanker and exploded in Buhayrat al Habbaniyah in Anba province.
High-ranking executives are also frequently targeted. The latest major incident occurred in late July, when Deputy Oil Minister Abdul Jabar Al-Wagaa was abducted, along with four other executives from the State Oil Marketing Organization. Earlier this year, Lieutenant Colonel Jamal Mohammad, the chief of serious crimes office of the Oil Protection Force at Bayji, was gunned down. Last year, insurgents also kidnapped Muthana al-Badri, the director general of Iraq's State Company for Oil Projects.
As a result, any contract negotiations on foreign firms' PSAs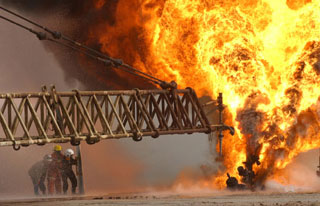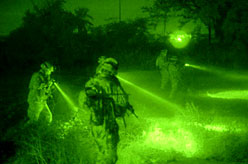 will likely be slowed down by concerns over finding sufficient numbers of qualified workers. Those issues were underscored by Industry Minister Fawzi al-Hariri's early September announcement that Iraq was considering establishing a new, 100-percent privately owned petrochemical plant in the country's central or northern parts. Security, he explained, could consume as much as 40 percent of that operation's total budget.

Volatile Basra
The security situation is particularly dire in the Basra area – the nation's second-largest city and home of the lion's share of Iraq's oil deposits. Coalition forces in that region have already implemented Operation Sinbad to set the stage for Iraqi troops' takeover. Nonetheless, conditions in the area remain volatile.
"Today, [Basra] is controlled by militias, seemingly more powerful and unconstrained than before," the Brussels-based International Crisis Group reported in June. "With renewed violence and instability, Basra illustrates the pitfalls of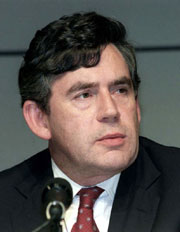 a transitional process that has led to collapse of the state apparatus and failed to build legitimate institutions. Fierce intra-Shiite fighting also disproves the simplistic view of Iraq neatly divided between three homogenous communities."
The 30,000 U.S. troops sent to Iraq earlier this year are scheduled to begin coming home in the spring of next year. That is, unless the Bush administration extends their tours.
The British have already initiated their pullback. About 550 U.K. troops left the "Basra Palace" on Sept. 3rd in what Prime Minister Gordon Brown called part of a "pre-planned and organized" strategy. Britain still has some 5,500 troops remaining in Basra, but it plans to hand over control of the city to the Iraqis in October.
The British were bombarded almost daily for months on end inside Basra Palace, Saddam's former downtown residence. The assaults stopped only after the U.K. forces released 30 insurgents and began publicly discussing leaving.
The Brits timed their exit for the middle of the night. But a crowd still gathered on both sides of their past-midnight procession, cheering raucously as the troops left.
How they'll welcome foreign oil companies remains to be seen.