H
ealth care has become a
very
big business.
The American health-care sector, in fact, recently overtook both retail trade and manufacturing to become the largest employer among the 20 major U.S. industrial categories. The industry is also rapidly closing in on eclipsing manufacturing as the nation's largest payroll generator.
And the U.S. health-care system is getting bigger still – quickly. The industry's growth is steadily accelerating in response to an explosion of research- and technology-driven opportunities to provide higher quality medical products and services.
Those opportunities, however, are also accompanied by major challenges. Rapidly increasing health-care expenses, for example, constitute one of the industry's major concerns, along with the consequent pressures for cost reduction and stabilization. In addition, the health-care industry is on the tough leading edge of several major problems that are affecting U.S. business in general. One pressing example is the shortage of nurses and medical technologists.
The health-care sector, then, is simultaneously dealing with opportunities and obstacles. In response, some astute executives are employing site selection as a major strategic tool in tackling the twin challenges that the industry faces.
| | | |
| --- | --- | --- |
| | About three million U.S. health-care workers staff some 72,000 nursing and residential care facilities, such as the Covington Continuing Care Retirement Community (pictured) in Alisa Viejo, Calif. | |

U.S. Health Care's Scope Is Huge
The powerful economic impact of the U.S. health-care sector is reflected in its vast dimensions, which span a wide range of facility types.
All told, the American health-care/social-services industry employs more than 16 million people in about 750,000 facilities. The sector pays nearly US$600 billion a year in wages and salaries. (All data in this review are from the U.S. Census Bureau unless otherwise indicated.)
In terms of employment, the largest subsector in the U.S. health-care/social-services industry is ambulatory services – doctors' offices and other outpatient and support establishments that provide care and counsel from physicians, dentists, optometrists, laboratories, and other professionals. Ambulatory services facilities employ about 5.5 million people.
In addition, there are more than 7,000 U.S. hospitals that employ about 5.3 million people. Another three million workers staff some 72,000 nursing and residential care facilities, such as homes for the elderly.
Finally, about 2.3 million people are employed in 150,000 social assistance establishments. Those operations include agencies serving children and youth, emergency housing and food centers, and similar operations.

Location Patterns Broadening
Inside that massive industry, health-care executives have exercised a remarkable mix of strategies in using location as a management tool.
Some geographic distribution characteristics of health-care facilities, however, are intuitively expected.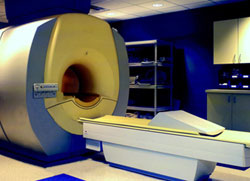 The top locations for large general hospitals, for example, continue to be California, New York, and Texas, the nation's most populous states.
Other facilities, though, have been freed from traditional locational constraints by changes in technology and economics. Those operations have decentralized beyond the industry's traditional concentrations – sometimes in surprising places.
At the same time, alert leaders in some economically mature cities have re-energized their locational advantages, using the health-care industry to foster new investment and job generation.
Given the diverse range of facilities included in the overall health-care business, meaningful geographic trends can only be identified by drilling down to specific industries. BFPC's analysis, for example, found that the Medical and Diagnostic Laboratories subsector, NAICS Code 6215, illustrates several of the site-selection trends cited above.
Operations that are part of the Medical and Diagnostic Laboratories industry include facilities in which specialists study materials such as blood and tissue samples. That sector also includes diagnostic imaging centers that clients visit for X-ray, MRI, ultrasound and other studies. Those Medical and Diagnostic operations comprise a relatively large industry, approaching 250,000 employees in about 12,000 facilities. While many individual operations in that group have more than 1,000 employees, the average lab has a work force of about 20 people. Ownership of those facilities is not monolithic; about 7,500 firms are involved.
The Medical and Diagnostic Laboratories subsector is growing
very
rapidly. Employment increased by more than 46 percent between 2000 and 2005. Much of this expansion is due to amazing new technological advances. Those breakthroughs allow sophisticated laboratory analysis to contribute to new understanding and treatment of many health and medical conditions.
The importance and complexity of such work is reflected in the industry's high proportion of professional and technical personnel. Nationwide, jobs in the Medical and Diagnostic Laboratories sector pay an average of about $52,000 a year – 35 percent higher than the national average for all sectors.

Hot Areas for Lab Growth
Where is the laboratory subsector expanding most rapidly in terms of sheer numbers? Here are the top five states in terms of growth in net new labs from 2000 to 2005: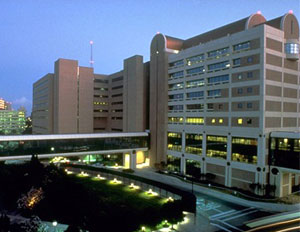 State
Net New
Facilities
Net New
Jobs
1. Texas
308
6,129
2. Florida
237
7,887
3. Arizona
201
3,126
4. Ohio
124
3,721
5. Georgia
92
2,883
California
, however, actually led the nation in laboratory sector job generation, with 9,242 positions during the 2000-05 period. But at the same time, the
Golden State
experienced an 8.5-percent decline in the number of laboratory facilities, apparently due to consolidation and centralization.
The five states that ranked highest in net new jobs for new labs during 2000-05 are geographically dispersed. Nonetheless, though, they share several characteristics that promote the development of medical and diagnostic operations.
All of those top five states, for example, have significant populations of seniors. Those clusters of seniors are the result of aging native populations, retirement living centers that have attracted new residents, and other sources. Older people's special medical needs include careful ongoing monitoring, aggressive assessment and treatment of health problems, and other measures that require laboratory services.

Strategies Driving Top States
In assessing the top-ranked states, the first-place finish by
Texas
is unsurprising. A number of factors have contributed to the Lone Star State's net growth of new laboratories. Those forces include Texas' strong general demographic and economic growth, a well-established network of health-care facilities like the University of Texas'
M.D. Anderson Cancer Center
,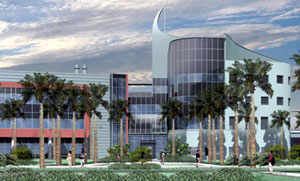 and aggressive state economic development programs.
Florida
similarly has made health care and related businesses a top economic development priority. In addition, the Sunshine State has creatively attracted the East Coast campus of
The Scripps Research Institute
in association with Florida Atlantic University.
The top five states for net new laboratories growth include two ostensibly different states that finished close to one another, ranking No. 3 and No. 4.
On one hand, third-ranked
Arizona
had the fastest population growth – more than 16 percent, three times the national rate – among all U.S. states that have five million or more residents. That remarkable pace of population growth supports economic development across many sectors.
No. 4
Ohio
, on the other hand, is the only non-Sunbelt member among the top five states for net growth in new lab facilities. The Buckeye State's No. 4 finish is meritorious, given that the state had a modest population growth rate from 2000-05 that was well below the national average. Ohio's high ranking may reflect an especially effective technology-oriented economic development effort. Ohio has lost many traditional industrial plants. Its leadership, however, recognized that the state had the resources on which a new round of economic development could be based. The Buckeye State's Third Frontier Project, for example, is a $1.6-billion effort to promote advanced technology that has spun off much related activity in the medical and health-care sectors.
The high ranking that
Georgia
attained in this analysis is notable for the geographic diversity of the medical and diagnostic laboratories. The Peachtree State's lab facilities are located in 59 different counties. That dispersal illustrates the success of Georgia's efforts to promote growth across a wide region that includes many rural communities.

Looking at Lab Growth
Through a Proportional Lens
That overview of laboratory siting trends is a useful tool in understanding the industry. Such numbers, however, can only tell us so much. After all, the top states' sheer size – and in some cases their general growth rates – influence their ranking in any statistical assessment of total net growth in new labs.
Consequently, BFPC conducted another analysis to identify states in which something is causing the laboratory sector to grow faster than might be expected from population size or population growth. We looked at lab growth from a totally different perspective: We calculated the ratio of percentage growth in medical and diagnostic laboratory establishments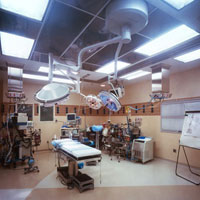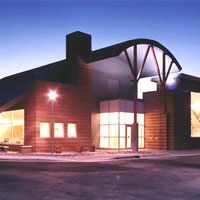 during 2000-05 relative to the percentage growth in population.
That proportional analysis yields a very different set of top states:
1. Wyoming
2. Louisiana
3. Ohio
4. Oklahoma
5. South Dakota
Wyoming
, the top-rated state in this proportional perspective, has experienced substantial economic growth in the last few years, most of it related to expanded demand for oil, gas, coal and other minerals. At the same time, Wyoming's economic development community has worked to diversify the state's economic base beyond natural resources. That diversification includes an emphasis on the importance of first-rate health care as a quality-of-life issue that can contribute to expanding the state's population. Interestingly, Wyoming's largest number of medical labs is in Casper, rather than in slightly larger Cheyenne (whose residents may use labs in the nearby Fort Collins-Denver area). Jim Porter, a CPA who chairs the Casper Area Economic Development Alliance, sees health-care facilities as a desirable recruitment target.
Louisiana
should be complimented for its efforts in attaining a top ranking in this proportional analysis. The Bayou State's successful expansion of its medical laboratory business has materialized despite a low population growth rate of well under 1 percent. Louisiana's high final grade in calculating this proportional comparison is partly due to a big numerator and small denominator.

Ohio Also Ranks High
In Proportional Analysis
Ohio wins double distinction for also achieving a top-five slot in this proportional ranking for lab industry growth.
Already home of one of the nation's largest concentrations of medical and diagnostic laboratories, the Buckeye State has successfully grown its lab base to nearly 450 facilities during 2000-05. The lab industry's multiplier effects are assisting Ohio businesses that range from specialty chemical and testing supply manufacturers to air-courier companies with expertise in rapid transport of medical items.
In
Oklahoma
, the Economic Development Generating Excellence (EDGE)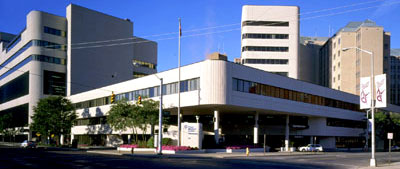 program has identified health-care development as a priority across several integrated areas. The EDGE initiative's goals include transforming the state into "the research capital of the plains," expanding R&D in medical and other high-technology fields. Interestingly, EDGE also has the parallel goal of improving Oklahomans' wellness, widening health-insurance coverage and achieving other diverse health goals. Initiated in 2003, the Sooner State's unique, multifaceted program seems to already be generating results.
South Dakota
merits commendation for being in the top five in this proportional analysis. That performance during 2000-05, however, has not placed the Mount Rushmore State among the laboratory industry's major centers. South Dakota's starting point in 2000 consisted of only 15 lab facilities, the third-smallest total in the nation after Vermont and North Dakota. By 2005, though, the state's number of laboratory facilities had risen to 27, which enabled it to also surpass Alaska's total. What South Dakota's success illustrates is that states that are not large and centrally located can still attract laboratories.
A number of other states are close behind in this proportional ranking of lab-industry growth relative to population growth. Those states include
Pennsylvania
, which, like Ohio, is working hard to expand a well-established health-care sector even further. Two other states that rank high in our proportional analysis are
Mississippi
and
Alabama
. Both have done well in attracting general business investment and are now moving into targeting higher technology.

Hospitals Taking New Management Tack
The number of hospitals – health care's traditional mainstay – has grown only modestly in recent years.
Most hospitals continue to have some geographic constraints in terms of location. Many changes have been implemented, though, in how hospitals are run. Such creative hospital management has often generated new local business opportunities and nearby economic spin-offs.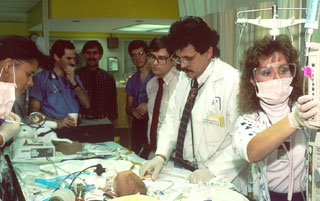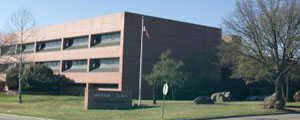 Those changes in hospital administration may well account for some of the "hot" states' recent accomplishments in growing other business sectors.
One example can be found in Casper, the Wyoming city whose health-care cluster was previously noted. The growth in Casper's sector is partly due to the innovative management of
Wyoming Medical Center
(WMC), the state's largest hospital. Founded nearly a century ago, WMC operated for decades as a conventional publicly owned hospital. In 1986, however, management responsibility was turned over to a new not-for-profit corporation that leases the county-owned facilities. This allows a wider and more flexible range of business activities than was previously possible, including joint ventures. WMC even has a chief of business development, Chris Lorenzen, who's charged with helping transfer the operation from a community needs-based model to a business-based model.
Oklahoma's success in developing medical and health science business is illustrated in the city of McAlester. More than 24 percent of McAlester's jobs are in health care, compared with 13.8 percent nationally. Such a concentration would be impressive in a major metro area, but it's especially commendable in a micropolitan community of 50,000 residents.
The McAlester Regional Health Center
(MRHC) and adjacent
Warren Clinic
provide medical and hospital services for a wide area of southeast Oklahoma. The presence of those two facilities has contributed to a cluster of more than 2,500 health-care jobs, which marks a 20-percent expansion between 2000 and 2005. Steve Cushing, MRHC vice president for marketing, points out that the hospital contracts with over 100 area companies in providing a variety of innovative services. The MRHC, for example, helps match potential employees with jobs based on physical capabilities. The quality and innovation of local health care adds much strength to the area's business recruitment and expansion efforts, says Jim Mills of the McAlester Economic Development Service.
WellPoint Health Networks' corporate headquarters in Thousand Oaks, Calif.

Many Options for New Investment
Health care can be characterized as playing two essential roles: The industry obviously provides critical medical services. At the same time, though, it fuels an increasingly large segment of the national economy.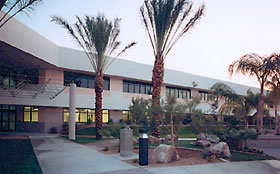 Perhaps the most noteworthy finding of this review is the range and diversity of places that have successfully met the locational criteria of demanding health-care companies. New facilities have found happy homes in traditional medical centers. In unison, however, emerging health-care industry concentrations have sprung up in diverse communities across the nation.
Those varied health-care location patterns underscore the broad location palette that the industry has at its disposal. Many options now offer an optimal long-term fit. Clearly, health-care operations should remain open-minded and alert in their site-selection investigations.
About the Author: Lynn M. Bruce is chair of BFPC, LLC, an Atlanta-based consulting firm specializing in facility planning and site selection. She has developed special expertise in the field of advanced technology businesses and their human resources needs.