T
hrough snow, rain, heat and gloom of night,
The United States Postal Service
labors under the burdensome weight of public perception. In addition to hefty sacks of mail, the USPS carries a daunting reputation that echoes Rodney Dangerfield's immortal comic mantra: It don't get no respect.
Chicago has arguably been Ground Zero for the independent federal agency's most spectacularly self-inflicted damage. Historically subpar, the Second City's postal operations reached a legendary nadir in 1994, when the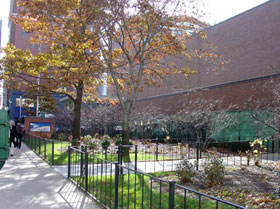 Chicago Sun-Times
exposed a colossal display of ineptitude – tons of undelivered mail, some of it more than 10 years old, piled high in downtown post offices, in carriers' homes and even their cars.
The Second City's system was overburdened and broken, as award-winning author Jonathan Franzen (
The Corrections
) pointed out in a 1994
New Yorker
essay describing the debacle.
"Twenty thousand pieces of mail bearing dates between 1979 and 1992 turned up in garbage cans behind a house in southwest Chicago," Franzen wrote. "The retired carrier who had owned the house confessed that because he was unable to finish his route on time, he had habitually taken his work home with him. On that same Friday, the police found a 200-pound [90-kg.] pile of fresh mail burning in a walkway beneath a rail viaduct. The guilty carrier, Darnesia Bullock, later explained that … carriers had been under intense pressure not to leave mail behind in stations."
Big and horrendously bad, the Chicago mail scandal ignited alarms all the way to Capitol Hill. Reforms were rapidly implemented; vows of rigorous oversight were solemnly made. But while Chicago's postal performance has since improved, it still lags far behind the national norm.
Now real estate has emerged as a central element in the newest strategy to strengthen Chicago's postal operations. And the USPS has hired some outside expertise –
The Staubach Co.
, a well-known player in corporate real estate circles. The Dallas-based consulting firm signed on in January for a formidable assignment: tackling the most troubled part of the federal agency's Chicago portfolio.
"All of the projects that we're evaluating for them center on those facilities where there's an operational limitation," Staubach Senior Vice President Jeffrey Gittelman tells the SiteNet Dispatch from his office in Chicago. "Whether it's traffic congestion, insufficient parking or any number of other reasons, from an operational standpoint, these sites aren't working."

Growing Pains in River North
The USPS's real estate reform in Chicago currently centers on one particular Chicago site that isn't working: the Fort Dearborn Station, located on a 1.6-acre (0.64-hectare) site that covers an entire downtown block in the River North neighborhood. Spanning 117,374 sq. ft. (10,564 sq. m.), the big two-story facility is primarily a mail-sorting operation.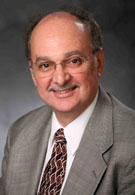 A retail counter, lobby and post office boxes consume only about 2,500 sq. ft. (225 sq. m.) of the structure.
The USPS has occupied the entire facility since it was constructed in 1976. And that's a big part of the problem. The Fort Dearborn operation has outgrown its building.
"A great deal of the difficulty that they're experiencing at Fort Dearborn is that there are 147 carrier routes from one building," explains Gittelman, who's leading Staubach's Chicago postal work. "So that means that you have a lot of people coming to the site to sort mail, you've got the delivery vans that go around the city, and you've got the big semi-trailers coming in to deliver. All of that just slows the process down."
The Fort Dearborn Station reflects the healthy downtown growth that's happening in Chicago,
which was recently named by Site Selection as 2007's No. 1 metro for corporate expansions
. But that same growth is clogging the operational pipes at Fort Dearborn. The station has added almost 20 new routes in recent years, according to Chicago postal officials. Each new route requires another 100 sq. ft. (nine sq. m.), they say, and there's not enough space left to go round.
Similarly, the growing neighborhood means a greater flow of incoming mail. But the lengthening lines of tractor-trailers that arrive at Fort Dearborn face long delays. The big rigs can only be unloaded so fast, since the existing facility only has five docks that can accommodate them. Consequently, long rows of idling vehicles wait in the queue, backing up outside on North Dearborn Street, sometimes triple- and quadruple-parking.
To break up that logjam, the USPS is breaking the existing setup into multiple pieces.
"The decision has been made that we would like to have two facilities to replace the current one," says Gittelman.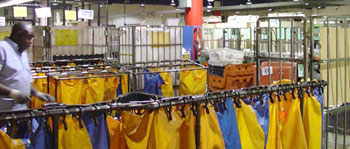 "We're looking at having two sorting facilities, one that might have retail. There's also the possibility that the USPS might just have retail as a separate operation."

Shaking Up Assets,
To Shake Out More Cash
The sluggishness of the over-matched Fort Dearborn operation almost certainly isn't unique in Chicago's postal system.
The city remains among the nation's worst for one-day first-class delivery, the USPS noted in a Jan. 31st report on nationwide performance. Overnight delivery of first-class mail sent to other Chicago addresses was 94 percent during fourth-quarter 2007, according to statistics independently gathered by IBM Global Business Services. Only one other area, Southeast New England, recorded a delivery rate as low as 94 percent.
Even so, the fourth-quarter '07 performance signaled improvement. For March of last year, the USPS reported a 91 percent overnight delivery rate for Chicago's same-city first-class mail.
The USPS's shakeup of operations like Fort Dearborn could help accelerate deliveries.
But that's only one of the USPS's goals in its nationwide portfolio review. As the Fort Dearborn project illustrates, the post office is also eager to generate more revenue from its real estate.
"They're short on funds," Gittelman says.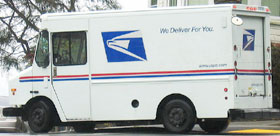 "For example, for every penny increase in the price of gasoline, it costs the postal service US$15 million. They have one of the largest fleets in the U.S., if not the world, with about 220,000 vehicles."
The USPS's revenue stream is taking more big hits from the increasing use of e-mail communications and private-sector mail services like
FedEx
and
UPS
. On top of that,
momentum is building to adopt a "Do Not Mail" law
like the popular Do Not Call Registry. Do Not Mail statutes would eliminate so-called junk mail, which makes up the major portion of the USPS's current mail.
"When you can't increase your revenue from the sale of postage to offset the increase in operational costs, you have to look to do other things," Gittelman notes. "One is improving efficiency, which is why you look at new facilities. The other thing is when you sell an old facility, you try to generate some excess cash to use to fund the operation."

RFP Rush Crashes Site
There's excess cash – perhaps a lot of it – in the Fort Dearborn property, the USPS thinks. The agency on March 18th issued a request for proposals (RFP) for "potential development opportunities"
The Staubach team worked with postal executives in evaluating the Fort Dearborn site's value and developing the RFP.
"[The USPS] thinks that the Fort Dearborn facility and site is worth more than it will cost them to replace it with two smaller sites," Gittelman explains. "Having a postal station there is not the best use of the site. It could be used for a higher and better use than it's currently being used for."
Significantly, the site is zoned DX-7. That means that it could be utilized for residential, mixed-use or hotel development. The Fort Dearborn Station is surrounded by hotels, offices and housing, as well as restaurants (see accompanying map).
So how have developers responded thus far to the property's broad-scale opportunities?
"Well, I can tell you this," says Gittelman. "Our
RFP Web site
crashed on March 18th because we had so many people downloading the documents that we exceeded the daily bandwidth limitation. So we've quadrupled the amount of bandwidth for the site."
The USPS wants a rapid resolution on the Fort Dearborn property. The deadline for proposals is May 19th. Soon after, the USPS is aiming to choose a preferred developer and start detailed negotiations. The target date for closing on the property is September of 2008.
The USPS, however, won't be relocating from Fort Dearborn any time soon. The RFP requires that the developer allow postal operations to continue to operate at the site "for a few years," says Gittelman. "We're expecting that the new sites will have to be new construction. The post office wants to make sure that they have the time to identify the sites, purchase them and do the construction."

The Green Space Question
But there's another factor shadowing the fast-track Fort Dearborn plan. Neighborhood groups are pressing to preserve the site as green space.
"The Fort Dearborn Station site constitutes one of the community's few remaining opportunities for open, green space in a roughly 100-square block area that is becoming increasingly dense and congested,"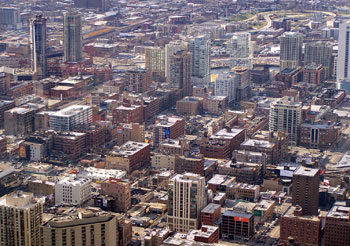 Brian Israel, president of the River North Residents Association, wrote in a Feb. 20th letter to U.S. Rep. Danny Davis, who represents the 7th Congressional District of
Illinois
.
The USPS has explained the project's financial and operational goals in detail at public community forums. The neighborhood groups get it; it's just not what they want to hear.
"[USPS officials] spoke eloquently about the Postal Service's financial difficulties and its inability to recover increasing operating expenses through existing revenue channels," Israel noted in his letter. "However, this problem cannot be resolved at the expense of the quality of life of tens of thousands of people who live and work on the near north side of Chicago. We respectfully request that you strongly encourage Post Office officials to moderate their profit expectations and work creatively … to find a solution that will enable a significant portion of the property to be developed as a public park."
For the post office, it's a delicate situation – trying to meet its needs while still being sensitive to neighborhood desires.
"We know what the public's desire is and what their concern is," Gittelman says. "And we're trying to work on a partnership with a developer and the community to maximize the value of the site and meet everyone's goals and objectives. I think that the post office would like to see what they get in the RFPs before they commit ahead of time on how they're going to evaluate them." (The Postal Service didn't respond to interview requests for this feature.)
For the USPS, though, it's not simply a question of being civic-minded. The winning developer will still have to meet RFP criteria that entail far more than redeveloping Fort Dearborn.
"Someone would have to meet the RFP requirements," Gittelman explains. "They would have to provide a cash price, work with the post office and Staubach in finding new locations and, in fact, be involved in the construction of the new facilities. So all of that is intertwined."

Mr. Postman, Check and See
However the Fort Dearborn redevelopment is resolved, it won't be the end of the realignment of Chicago's postal portfolio.
"We're still evaluating the work," Gittelman says. "Fort Dearborn is such a large project – and it's probably one of the more important ones because of the service problems they've had – that we wanted to concentrate on it first."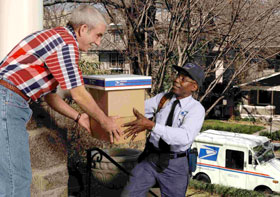 Staubach's postal assignment centers primarily on sites located downtown, where the USPS has had its worst delivery problems. The consultant is also working to identify more sites for the USPS to consider for the Fort Dearborn relocation. So far, Staubach has identified about 20 potential locations.
As for the USPS, Chicago postal officials are probably feeling a little like The Marvelettes when they sang "
Please, Mr. Postman
." They're keeping a vigilant eye on their postal slots – and their e-mails.
But it's not long-overdue love letters that the Chicago postal folks are looking for. It's RFPs for the Fort Dearborn redevelopment. And the early action suggests that there may be a whole lot of deliveries.