A high-level executive at Entergy Corp. says renewable power generation can be increased without prescriptions from Uncle Sam.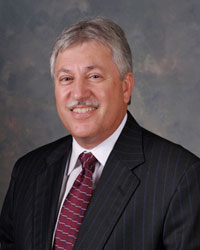 A
fter the credit-market dust settles, you might find yourself looking out the window of a downtown high-rise and wondering: Where will my company find its next opportunity to develop a new site?
Gary Taylor sees a future where renewable energy plays a larger role in the generation of electricity. He just doesn't see government mandates as the way to get there.
As group president of utility operations for Entergy Corp., one of the largest electric utility companies in the U.S., Taylor serves on the front lines of the nation's long battle for energy independence, as well as its quest for cleaner power.
"We are not in favor of a mandated approach to renewable power," says Taylor, a former U.S. Air Force captain who holds degrees from Virginia Military Institute, Virginia Tech and Harvard. "We have looked at each of our service territories and done an assessment of the suitability of alternative energy for each area. Wind and solar are not the most cost-effective ways to meet the energy demands of our customers. We do see an opportunity, however, for biomass."
He also sees, as one might expect from someone who holds a master's degree in nuclear science and engineering and is a member of the National Physics Honor Society, a much larger
opportunity for nuclear power
.
"Why is nuclear not given more credit for reducing carbon emissions?" Taylor asks. "The nuclear industry has suffered from poor public perception for many years. France is the poster child for how you can provide nuclear power safely and economically. Part of the problem has always been the cost and the concern over nuclear waste."
Entergy is developing a 170-megawatt nuclear unit in Mississippi, he notes. "For America, someone has to build the first one. Americans do feel that it [nuclear energy] needs to be part of the solution, but they have to see that this industry can deliver a new unit on time and on budget. People still remember what happened in the 1970s."
Three decades later, Taylor sees Entergy playing a leading role in
harnessing America's nuclear energy potential
. His company's half-billion-dollar investment into upgrading its Grand Gulf nuclear station in Mississippi is part of that plan. The firm also plans to submit a request for a certificate of need for a new nuclear power plant at the River Bend nuclear station in St. Francisville, La.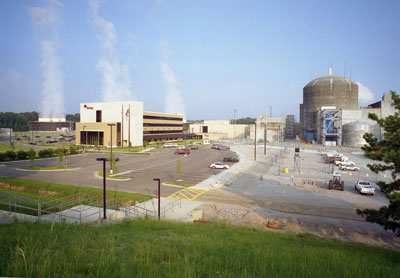 A Giant Footprint in the South
An investor-owned utility headquartered in New Orleans, Entergy delivers electricity to 2.7 million utility customers in Arkansas, Louisiana, Mississippi and Texas. The Fortune 500 company with a market cap of $15.5 billion employs 14,700 people and in 2008 generated revenues of more than $13 billion.
Incorporated by Harvey Couch in 1913 as the Arkansas Power Co., Entergy now owns and operates more than 40 power plants, including 11 nuclear stations, with a total electric generating capacity of 30,000 megawatts. The second-largest nuclear generator in the U.S., Entergy ranks as the second-cleanest utility generator among the country's top 10 power producers and was the first American utility company to voluntarily stabilize its greenhouse gas emissions. Today, less than 10 percent of Entergy's total capacity comes from coal-fired generation.
"Entergy has a very clean footprint," Taylor says. "Nuclear is 20 percent of our capacity but generates closer to 35 to 40 percent of our daily output. Natural gas is also a big piece of our energy production, but gas is more volatile in supply and pricing."
For its sustainability efforts, the company has received numerous awards. Entergy is the only American utility company to make the Dow Jones Sustainability Index six years in a row, and
Fortune
magazine earlier this year named Entergy one of the World's Most Admired Companies. In addition,
Corporate
Responsibility
Officer
magazine recently named Entergy one of the top 10 corporate citizens in the U.S. For the second time in the last three years, Entergy was the highest-rated utility on the publication's list. On Sept. 22, for the sixth consecutive year, the Carbon Disclosure Project named Entergy to its Carbon Disclosure Leadership Index.
Encouraging nuclear power development will help America achieve a cleaner-energy platform sooner, Taylor says. Mandating the attainment of specific renewable portfolio standards, however, will not help, he notes.
"Entergy believes the provisions for a renewable electricity standard [RES] should be removed from or expanded in the Waxman-Markey bill to include energy efficiency programs and nuclear," says Taylor. "As the bill is currently written, an RES would reduce some CO2 emissions but at twice the cost per ton of CO2 reduction that could be achieved from a cap-and-trade strategy. Under cap and trade, in other words, double the amount of reductions could be achieved for the same amount of money.
"Renewable forms of energy have their place in meeting certain areas of the country's energy needs, and putting a price on CO2 emissions will make them more economically appealing," he adds. "However, it makes little sense to institute an RES to require their development."
Taylor points out that Entergy already owns, operates and/or receives power from six hydroelectric generating plants and co-owns two wind-energy conversion facilities that produce about 660 total megawatts of renewable electrical energy.
"Through the Top Deer joint venture with Shell, Entergy owns 50 percent of two wind farms — Top of Iowa near Joyce, Iowa, and White Deer near Amarillo, Texas," he says. "Entergy is looking to develop renewable generation options. The best opportunity appears to be in forestry-related biomass. The company is looking at potential sites around its service territory that can support such a facility."

Investing in Grid Infrastructure
Making the nation's electrical grid more efficient must also be part of the country's long-term, clean-energy strategy, the Entergy president notes. "Some of the benefits customers could see in a smarter-grid environment include pricing options such as time of use' or dynamic' pricing, improved outage management, real-time consumption data access, reduced outage duration and outage avoidance via system reconfiguration technology," he explains.
Expectations should be realistic, however, as conversion to smarter-grid technology "will not occur overnight," Taylor cautions. "The transformation will evolve over many years due in part to maturity of key technologies needed to effectively complete the process. Entergy has formed an organization called Integrated Energy Management to lead the effort in defining Entergy's smart-grid strategy."
While work on the smart grid continues, Entergy is pursuing a number of infrastructure projects aimed at keeping its Gulf Coast customers connected to power.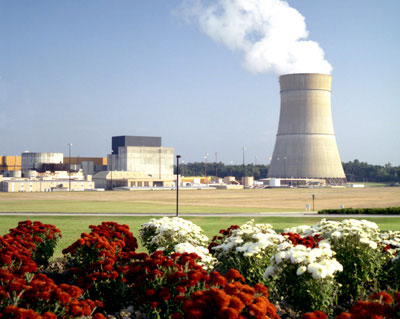 From 2003 to 2008, Entergy invested more than $1.625 billion into transmission capital projects throughout the four-state region. As part of its ongoing hurricane recovery efforts, Entergy plans to decentralize its operations from New Orleans by opening a $25-million transmission operations center in Jackson, Miss.
"We are always looking at effective upgrades and modernization projects," Taylor says. "We have some infrastructure projects we are exploring, including some self-build power plant options. We are issuing an RFP in our western region for a self-build option for a turbine plant, and another RFP in the southern area for a cycle gas turbine."
Even with improvements in energy efficiency and greater reliance on alternative sources, Taylor notes, "we are still short on power long-term. We need to have someone build infrastructure for power."
Taylor also reiterated his company's support for economic development efforts throughout the region, especially in communities still recovering from hurricanes Katrina, Rita, Ike and Gustav.
"The future of my company and the well-being of our customers are so integrally linked," he says. "We are a central point of contact with a very important responsibility, because a lot of site selection managers come to us first.
"We have made our Web sites better so that site selection managers can easily find sites and buildings, and our economic development folks have been quite creative in helping businesses that are at risk," he adds. "You can see that firsthand in Louisiana and Mississippi."
For its economic development efforts in 2008, Entergy was recently named a
Top Ten Utility of the Year
by
Site Selection
, the fourth year in a row the corporation or one of its subsidiaries has earned the accolade.
---
PLEASE VISIT OUR SPONSOR • CLICK ABOVE

| Online Insider | Site Selection Online | SiteNet | Search |
©2009 Conway Data, Inc. All rights reserved. Data is from many sources and is not warranted to be accurate or current.