Quality-of-life factors get lip service aplenty in explaining a great many corporate expansions. But assessing the site-selection significance of the slippery stuff of quality of life depends on three key considerations.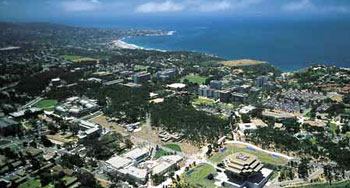 by Michelle Comerford
Senior Location Consultant
Austin Consulting
"H
ow important is quality of life in site-selection decisions?"
Site-selection consultants are frequently asked that question by economic development officials.
Often, much to the inquirer's dismay, this seemingly simple question is answered with a consultant's infamous response: "It … depends."
But depends … on
what
? After all, when it comes to making a site-selection decision, doesn't it usually come down to the bottom line – i.e., the location that can offer the lowest operating costs for a particular operation?
Well, once again, it … depends. Take, for instance, a site selection for an operation that's more reliant on labor availability and quality than on total operating costs. Or, to pose another relevant example, a business location decision that's also a personal decision – as is the case with many small or family-owned operations.
In projects like those, the elusive nature of quality of life becomes a far more tangible location factor.
So how, then, can a company gauge the importance of quality of life on a particular site-selection project?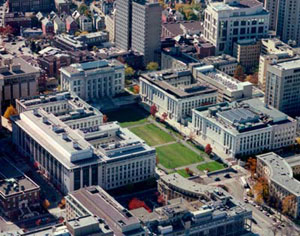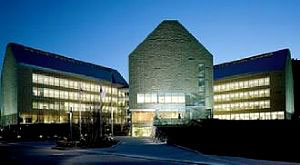 To answer that question, one must weigh three central considerations:
• The definition of "quality of life."
• The type of operation that's being located.
• The project's personal dimension.

Defining "Quality of Life"
Attempting to construct a concrete definition of quality of life is tantamount to climbing an inordinately slippery slope.
After all, quality of life can mean different things to different people. For some, it's an area's cost of living and the quality of its school systems. For others, it's the area's climate and its access to beaches, mountains and other recreational amenities.
Over the years, a number of publications have compiled rating systems to try to measure quality of life. One such example is
Money
's "Best Places to Live" survey. In that analysis, the magazine measures cities across the country in categories that include: financial characteristics (e.g., income levels, tax rates); housing; education; leisure and culture; weather; and health.
Money
's study also includes a separate category that attempts to measure quality of life. In that quality-of-life assessment, the magazine compares areas in categories that include: air-quality index; the number of personal crime incidents; the number of property crime incidents; the median commute time; the percentage of the population with a commute time of 45 minutes or longer; and the percentage of the population who walk or bike to work.
All of those factors can contribute to the definition of quality of life. But some of those considerations might be far more important to some people or corporations, while other factors may have no significance whatsoever.
And there's an additional consideration that underscores the complexity of neatly defining quality of life: Some characteristics that are generally considered quality-of-life factors may
also
be reflective of a location decision's
operational
requirements.
For example, the number of colleges and universities and the number of college graduates in a community can be considered quality-of-life factors. At the same time, though, those factors may also help define a community's labor market. Consequently, they become important considerations in meeting the labor requirements for some new operations.
Another example is an area's weather,
also a factor that's typically considered as part of quality of life. But some aspects of weather, such as the probability of a hurricane or other natural disaster, may also be important operational considerations.
All in all, then, it's fair to say that the definition of quality of life is quite subjective. Unavoidably, it's very dependent upon the person who's doing the defining. And that definition carries substantial site-selection weight, since it will figure significantly in the location decision.

Type of Operation
Quality of life's importance in site selection also depends on the type of operation that's being located.
For instance, a company that's locating a call center may emphasize quality-of-life factors such as commute times, the student population and the number of restaurants in a community – considerations quite unlike those of a company that's locating a manufacturing operation. A manufacturing operation that's dependent on technical and highly skilled workers will focus on a very different set of quality-of-life factors.
For example, Austin Consulting was recently enlisted by an international manufacturing company to help locate a data center that would employ approximately 15 highly skilled professionals. But in addition to the technical requirements, the company was also considering factors such as weather, cost of living, the number of colleges and universities, and other demographic qualities.
Some of these quality-of-life factors were also important in meeting operational needs such as facility reliability and access to required labor force skills. In addition, in order to be more attractive for recruiting and retaining managers, this corporation gave strong site-selection consideration to proximity to airports, executive housing, high-ranking public and private schools, hospitals, shopping, and recreational facilities.
A key aspect of that site-selection focus stemmed from the fact that the company determined that a broad range of locations could meet its new facility's requirements for technical infrastructure, security and labor. That, in turn, enabled the business to broaden its focus to include quality-of-life factors that were important to its corporate culture.
Another recent Austin client offers a different kind of example of how the type of operation affects quality-of-life considerations in site selection.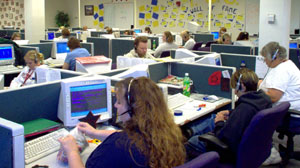 This particular company was considering multiple communities in the U.S. Northeast to locate a new fresh-food processing operation. Its site-selection decision was mostly focused on the availability of unskilled and semiskilled labor and on other operational considerations such as utility services and land costs.
Quality-of-life factors such as air quality and commuting times did not weigh into that company's location decision. At the same time, though, other factors relating to cost of living and demographics were very important, since they were indicative of the local labor market.

The Personal Dimension
Then there's the personal dimension in assessing quality of life's importance in a particular site selection. The degree to which the location choice impacts the individuals who are personally tied to the decision is a common indicator of quality of life's importance.
For example, a large, publicly traded corporation with multiple manufacturing locations is much more likely to make a location decision that's based on operating costs, labor availability, real estate costs and real estate availability – in short, the bottom line. In contrast, a family-owned company that's considering relocating its sole operation – and family – may look well beyond operational factors.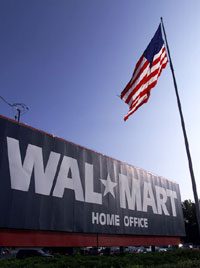 The family-owned enterprise may consider issues like median home values, school rankings and recreational activities as some of its major location factors.
Austin, for example, recently represented a family-owned and -managed food processing company from Long Island, N.Y. Due to its growth both inside and outside metro New York City, the company had outgrown its facility and had no space in which to expand. That prompted the company's decision to relocate.
Based on operational requirements, Austin found the company a community and site that was not only large enough to accommodate an expanded facility; the location would also save the company more than US$3 million per year in operating costs. The financial decision seemed relatively obvious. The owners, however, struggled over the decision, since the relocation of the business would also mean the relocation of the family. After many personal visits to the community – including touring local housing, schools, restaurants and shopping – the family finally decided to relocate.
In that project, the business decision was also a personal one. Consequently, quality-of-life factors became just as important as operational factors in the final decision. In that instance, in fact, they may have been more important.

Quality of Life in the Future:
Its import Will Still … Depend
Looking ahead to location decision-making in the future, quality of life's importance will, at least in one respect, remain the same.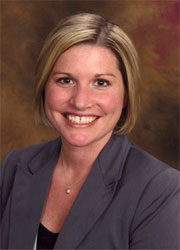 As it does now, it will … depend.
And it will still depend on the same three factors we've looked at here: how quality of life is defined; the type of operation that's being located; and the human aspects of the company that's making the decision.
At the same time, though, one thing seems certain: As the current trend of growing dependence on technical skills continues in the global economy, quality of life, however it's defined, will steadily rise on the list of location selection factors. Accordingly, communities that foster quality of life will almost certainly be far more likely to attract investment.
About Austin Consulting
Austin Consulting is a location selection industry leader providing global analysis, site selection, due diligence and incentive negotiation for manufacturing plants, distribution facilities, R&D centers, and office operations. For more information, please visit:
www.theaustinconsulting.com
.