The Boy Scouts of America are looking for a most unusual location – one that can house, feed and sustain 80,000 people.
E
very site search is propelled by a unique set of operational requirements. But get a load of the whopping specs that are driving the search for this particular site:
Size:
at least 5,000 acres (2,000 hectares).
Capacity:
must be able to immediately house 45,000-plus associates; longer term, 80,000.
On-Site Facilities:
a conference and training center, a police department, and a fire station; plus a museum, a medical clinic and 3,300-plus mini-kitchens; and, oh yes, don't forget an ambulance service, multiple activity centers and . . . etc.
So what the flip's going on here? Are these folks trying to build a whole new
town
?
In a sense, that's exactly what the
Boy Scouts of America
(BSA) are doing.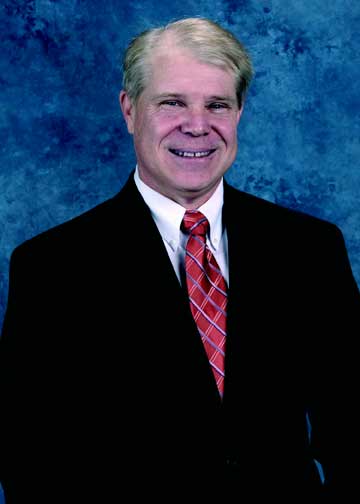 The venerable association, which will celebrate its 100-year anniversary in 2010, is searching for a permanent home for its quadrennial Jamborees. The winning locale will host those 10-day BSA events, which bring together 36,000-plus scouts and 8,000 adult volunteers – plus another 200,000 visitors who drop by for a few days.
"This is the biggest location project that the BSA has undertaken in its entire history," John Alline, director of the organization's Jamboree Division, tells the SiteNet Dispatch. "We're looking at this action to position us for the next 100 years to teach and provide leadership opportunities for scouts."
BSA plans to spend US$100 million on its Jamboree location, says Alline. Some of that capital will be used to install site infrastructure, including roads and electrical, water and sewer systems. Other funds, though, will go into building a complex of permanent facilities housing the BSA's High Adventure programs, a scouting museum, and a conference and training center that will include a Center for Leadership Excellence.
"This will be a multi-use site," Alline says of the Jamboree's new home. "We plan to use those permanent facilities year-round, 365 days a year."

'Tremendous Logistical Challenge'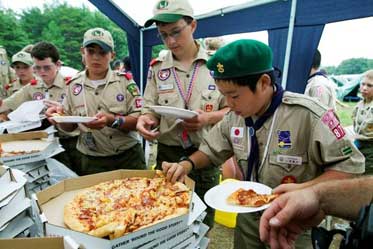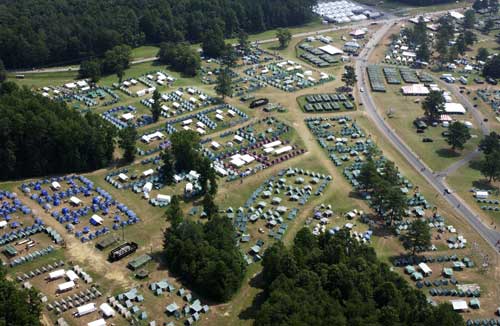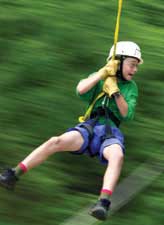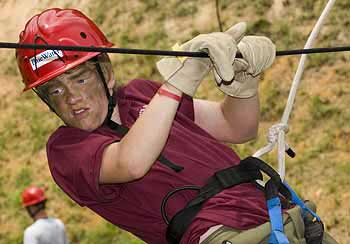 Until now, though, the Jamborees haven't had any place of their own to call home. Instead, the events have been set up in a number of temporary locations. The past seven Jamborees have been staged on 3,000 acres (1,200 hectares) of the U.S. Army's Fort A.P. Hill in Virginia, where the huge gathering will assemble again in 2010. (That event was moved back a year in order to coincide with the organization's centennial.)
The Jamborees have been a smash hit with scouts. They've been sold out since the early 1990s, with a wait list of more than 10,000 hopefuls, Alline says.
But using temporary bases for the Jamborees has meant major operational headaches – with expenses to match.
"It's a tremendous logistical challenge to set up a Jamboree; and we've had to redo the infrastructure every time," says Alline, speaking from a car as he returns from a business trip to the BSA's Dallas-metro headquarters. (Alline isn't driving as he's talking; he's riding shotgun.)
Simple statistics underscore the immensity of the Jamborees. At the 2005 event, peak water usage was 1.2 million gallons (4.5 million liters) a day, with average daily usage of 950,000 gallons (3.6 million liters). Housing the Jamboree's mass of humanity requires about 23,000 two-person tents; feeding them requires 19 semi trucks, daily delivering and unloading small mountains of grub. And all that food has to go somewhere after it's eaten: Each day, the 2005 Jamboree produced 450,000 gallons (1.7 million liters) of human waste.
That's a
whole
lot of supporting infrastructure to set up – repeatedly. Construction costs alone for each Jamboree have averaged $16 million, the BSA reports.
"And for every $1 we spend on construction, we estimate that it costs 80 cents to take it back down," Alline explains. "But we'll be able to leave a goodly portion of the infrastructure in place at the Jamboree's permanent home. We'll have a facility there that we can control and manage for those next 100 years.
"We're not looking at this project, though, as just an opportunity to lower the tear-down costs," he continues. "We're looking at the ability to put that money back into the program and make the Jamboree site a superior facility in the long term."

RFPs in the Offing
The Jamborees' search for a fixed address is well under way. The BSA is working on the project with well-known corporate-side player
McCallum Sweeney Consulting
(MSC).
"MSC contacted the development office in each state on June 2
nd
and June 3
rd
," MSC Senior Principal Mark Sweeney explains. "We strongly encouraged them to take a multi-disciplinary approach, working with other state agencies such as tourism, parks, film and natural resources, as well as large private land owners."
States are scheduled to submit their initial project proposals by July 11
th
.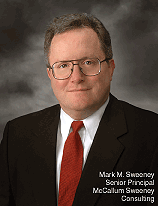 The BSA is also accepting nominations from individual scout councils, other organizations, and private businesses and citizens.
"We have seen strong interest so far from state agencies, as well as individuals and organizations from across the country," Sweeney reports of the early reaction to the Jamboree site search. "A number of states have put together task forces, and organizations such as the Conservation Fund are offering their support. The Boy Scouts organization has touched so many lives in a positive way for so many years that there is a genuine desire to help with this effort."
The BSA says that it will need to raise the capital to bankroll the new Jamboree site. The fund-raising efforts "[will] be focused on individuals, businesses, and foundations with a proven national interest," the organization says.
Site-selection subsidies could also provide some financial aid.
"Incentives will be a [location] factor," Sweeney says. "Like most MSC projects, incentives will become more important as we move deeper into the Jamboree project. For instance, a candidate location that offers a land donation will be of great interest."
But financial aid won't steer the site choice, he adds.
"Like all projects, incentives won't drive the Jamboree project," Sweeney says. "The project will drive the incentive negotiations."
The area that lands the Jamboree will also get a significant economic payoff. For example, Caroline County, where the events are currently held, normally ranks as Virginia's 50
th
most populated county – except during a Jamboree. Inundated by the gathering and its hundreds of thousands of visitors, Caroline suddenly becomes the state's 14
th
most heavily populated county.
BSA officials are working on a figure for the events' exact economic impact. They do estimate, though, that recent Jamborees have generated more than $50 million in local business, including retail sales, lodging and restaurants.

Iowa Tragedy Underscores
Importance of Medical Proximity
One Jamboree site requirement stands out in light of recent events. All potential tracts "must be located in an area with adequate medical services," the BSA has specified.
That factor's importance was vividly underscored on June 11
th
, when
a tornado flattened a scout campout in western Iowa
, killing four young men and injuring 48 others.
"Medical services have always been at the top of our list in setting up the Jamborees," Alline says.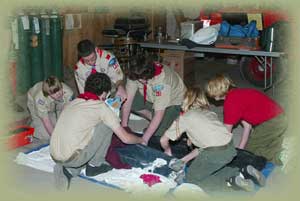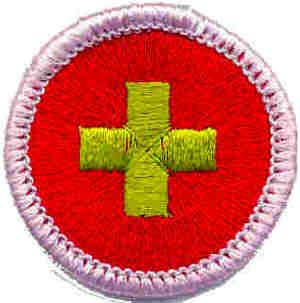 "If anything, the tragedy in Iowa just made us all aware that we were already right on target in what we believed that we need.
"We have a 24-hour medical clinic set up at the Jamborees that gives around-the-clock treatment," he adds. "We've got a volunteer ambulance service as well, and we have nearby medical helicopter units on call. But you've got to have facilities nearby for real surgical needs."
Having some heroic Boy Scouts nearby prevented the human toll from being higher in
Iowa
.
Their grace under pressure began as the fast-building storm bore down on the Mid-America Council's leadership training camp. The fierce wind left a number of young men flailing hopelessly in open space outside. Other scouts – some of whom would later die – dragged those boys into the comparative safety of a temporary shelter.
Then the vicious twister blasted through, lifting a parked truck over the shelter, scraping the roof before falling on the opposite side. Split seconds later, most of the shelter was flattened. Afterwards, the uninjured scouts scrambled out, grabbed chainsaws and shovels and began freeing fellow campers buried in piles of debris.
"What those scouts did in Iowa was absolutely amazing – the heroism they showed, the leadership they showed," Alline marvels. "They did a tremendous job in a very, very difficult and mentally demanding task.
"The BSA's motto is 'Be prepared'," he notes. "We teach scouts to be ready for whatever comes their way. And those boys certainly showed that they'd learned that."
The night before the Iowa storm, the group went through an emergency preparedness drill. But the fatal incident has prompted some rethinking about the assistance on hand at the Jamborees.
"We're looking at more pre-training for adult leaders and more preparation in talking about what could happen and how you respond," Alline says. "We now require that all scout leaders take a youth protection training course for two years. And we're now looking at having them renew their first-aid knowledge prior to coming to the Jamboree. We're also looking at building a more advanced medical clinic at the permanent Jamboree site."

Big Site, 'Spectacular Beauty'
The Jamboree site is being selected with an eye toward growth. The past few events have each been enlarged by 2,000 to 3,000 scouts. But the BSA envisions the Jamboree's new and larger home welcoming far larger groups.
"We want a facility we can grow into," Alline says. "We want a facility that can serve 80,000 scouts."
The new site will increase both Jamboree participation and overall scout membership, the BSA believes. Familiarity, it feels, will breed attraction.
"There's a certain amount of tradition-building that builds excitement and builds attendance," Alline explains. "Scouts are excited about going back to the same facility where they have been before, and want to have the same kind of wonderful leadership experience and meet new friends from around the whole nation."
The site itself will be one of the Jamboree's major draws. Accordingly, "spectacular natural beauty" is a key location factor. Obviously, that's a major consideration. But how do you define it?
"This is not radically different from other site selections," says Sweeney, "where some subjective evaluation of locations by the client team is part of the siting decision.
"One of BSA's top priorities is to provide superior leadership and learning experiences in the great outdoors," he adds. "We have a great client team that will be participating in the field work. It is the responsibility of the entire project team to come to a consensus on the natural beauty assessment."
Says Alline, "It may be a gut reaction from the project volunteer team of, 'Will this be an environment that excites young people?' "
The chosen site will also have to pass the objective muster of an engineering consultant, who'll gauge locations' feasibility and potential development costs.
A final decision is planned by the end of this year, the BSA says.

Tall Orders
There's also technology to consider in selecting the Jamboree site. That gob of humankind nestled in the great outdoors will require a do-it-all telecom provider that supplies the electronic network that links the group together.
Wireless Internet access will be part of that telecom package.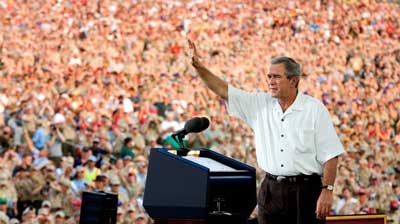 But the Jamborees definitely don't encourage young men to sit for hours surfing the Net and playing video games.
"The health of the youth of America is a concern of the BSA's," Alline explains. "We find ways that kids
want
to be in the out of doors by offering them a hands-on program that never stops. Too often, they will sit on the couch otherwise."
Scouts are encouraged to keep in touch with their parents via electronic communication. But the Jamboree's days are devoted to being outdoors, not slouching on the couch.
"We keep kids so busy," notes Alline, "that they're willing to leave Internet surfing and video games – I'm not going to say at home – but I'm going to say in their tents."
Given today's forever-plugged-in environment, that accomplishment alone qualifies as a minor miracle.
Right now, though, there's the more immediate and very demanding business of finding a permanent Jamboree home.
"This is a special project for a special organization," Sweeney says. "We are charged with helping the BSA find a location that will serve them for their next 100 years. That is a tall order for a site selector!"