T
he Obama administration's recovery plan is
the
topic that dominates today's news — as it should. There's a huge amount at stake in the effort to revive the American economy.
We have significant reservations, however, about the direction in which the president is taking us. Frankly, what we've seen thus far in the Obama plan is both disappointing and distressing.
There are two very obvious reasons for our distress. One of those reasons lies in
Project New America
, the book we authored last year.
Project New America
outlines a plan for how the U.S. can revitalize its economy. But more about that later.
First, though, let's look at the second reason for our disappointment with the Obama plan. That dissatisfaction is directly linked to
another
very major economic story — one that's being largely overlooked.
And just what
is
this untold tale? You can see it writ plain in the pages of the
current May edition
of our
Site Selection
magazine. The message you'll find there is clear: The private sector is still the economy's reigning catalyst, driving major expansions that are creating hundreds of thousands of new jobs.
And that's happening right
now
, as the May
Site Selection
abundantly demonstrates. Consider, for example,
Site Selection's Top 10 North American Deals of 2008
. Collectively, those projects are creating these eye-popping numbers:
US$7.97 billion in corporate capital investment
25,359 new jobs.
Those, we think you'll agree, are striking numbers. And bear in mind that those tallies are for only a mere
10
North American deals (nine of them, by the way, are located in the U.S.). Imagine, then, the aggregate new jobs and investment involved in
all
of the corporate expansions now underway. Those composite tallies would surely be staggering.
Clearly, the world of corporate location and expansion is still generating a lot of good news — and new jobs. That story, however, has been largely ignored, overshadowed by more ominous reportage. Nonetheless, to paraphrase Mark Twain, rumors of the private sector's death have been greatly exaggerated.
And that is the vivid backdrop that frames our assessment of the Obama administration's recovery plan.
Since publishing
Project New America
in December of 2008, we've followed the new president's plan with particularly keen interest. As that book
points out, "Our nation is now at a crossroads. Without further delay, we must decide whether to fall back and accept 'has been' status or to undertake a bold new strategy to reassert our leadership."
So how is the Obama administration faring in negotiating that critical crossroads?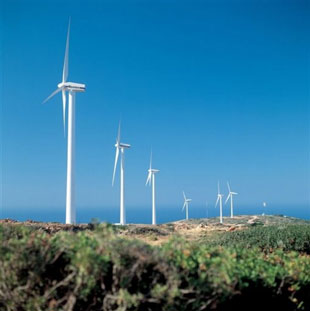 Not so well, we must conclude. Disturbingly, the new president's recovery plan thus far has consisted of giving billions of dollars to the political bureaucracy to handle.
We can do better.
Much
better, as
Project New America
points out.

Ignoring Private-Sector Expertise
Mind you, the stated
objectives
of the Obama administration's recovery plan are certainly admirable: creating millions of new jobs and achieving energy independence. Those are goals that all of us embrace.
But the government's actual
expenditures
have been another thing altogether. Those funds are mostly going to social welfare programs and a diversity of projects that filter through tiers of government agencies. Some of those projects are good in concept; others are frivolous.
What's more, there is no overall management plan in place that's being implemented by executives with experience in managing very large construction projects. That is a serious omission. That kind of
private-sector expertise should be a key creative force in any meaningful effort to rejuvenate our economy. That private-sector expertise is, in fact, the engine fueling
Project New America
's ambitious goals: "to create one million new jobs per year beginning in 2009 . . . 10 million new jobs by 2020 . . . and achieve energy independence by 2020."
By failing to meaningfully involve the private sector in its recovery plan, the Obama administration is exposing itself to great political risk. When Obama runs for re-election in four years, his opponents may have a readymade point of attack: You've spent more money than anyone in history, they'll point out — and you don't have much concrete progress to show for it.
Consequently, the Obama team today is at a critical juncture. Having placated the bureaucracy with handouts, will they now include in their program an element such as
Project New America
? Will they embrace this initiative that brings in private-sector leadership and expertise to implement projects that will produce
new
jobs and make real progress toward energy independence?
That approach is a tried and proven process.

New Energy Industries
Rapidly Generating Jobs
This idea is not mere arm-chair speculation.
The May
Site Selection
provides concrete proof that this kind of success can be achieved — and
is
being achieved. Despite overall economic conditions, private firms working in concert with area development groups are building many new plants and creating
new
jobs that will last beyond the recession.
What's more, three of
Site Selection
's Top 10 North American Deals of 2008 are centered on alternative energies — precisely the kind of "new energy" industries that
Project New America
considers absolutely critical in rebooting the U.S. economy. Specifically, alternative energies are powering this trio of Top 10 blockbusters: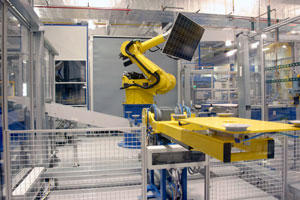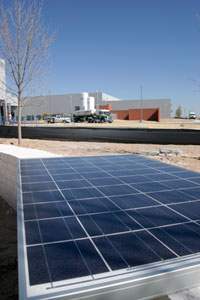 AREVA Enrichment Services
is building a $2-billion dollar uranium enrichment plant in Idaho Falls, Idaho.
Schott Solar
has completed a $100-million, 350-employee plant in Albuquerque, N.M., that's manufacturing solar photovoltaic modules and receiver units for solar thermal power plants. (And Schott is hoping to create 1,300 additional jobs in the coming years.)
Vestas Wind Systems
is investing $700 million and creating a total of 2,750 new jobs manufacturing wind turbines at three separate Colorado sites.
In addition, the May
Site Selection
spotlights a number of other notable alternative energy ventures. For example, four new energy projects were selected for Honorable Mention in
Site Selection
's Top 10 North American Deals of 2008. That quartet includes:
Projects like these underscore
Project New America
's central point: Alternative energies are essential in our economic recovery. New energy industries must be a very big part of the backbone on which the U.S. rebuilds its economy. These sectors have the kind of job-creating muscle that can get America back on track.
The Obama administration needs to take notice. Yes, the president has given lip service to alternative energies. But the president must do more than that. The Obama administration needs to
act
to nurture and support these energies.
Moreover, the administration needs to support the private industries and area development groups that bring those sectors' projects to life.
The Proof Is in the Choices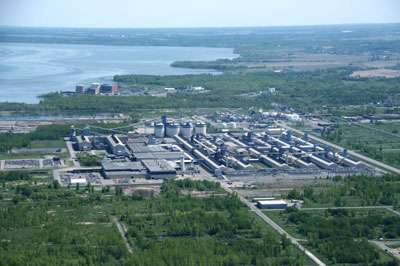 The new president, we realize, faces tough choices. But thats what presidents do. We've tried to emphasize the high stakes in the administration's choices in our ongoing comments on the
Obama recovery plan
. As we commented in January of 2009:
"Inevitably, President Obama will be measured by the decisions his team makes. Will he be able to select those projects that will do the most good in creating new jobs in new industries and, at the same time, achieve energy independence — or will he give in to those who just want political handouts?"
Project New America
not only champions those new energy industries. It also posits a plan to help those sectors create millions of new jobs.
This information is readily available to the Obama team. It should not be ignored!
About the Author
McKinley Conway's development history is voluminous and distinguished. Just a few of his milestones include founding
Site Selection
, the first-ever magazine focused on corporate real estate and economic development, and founding two industry associations that set the standard for the industry's professional development — the International Development Research Council (IDRC) and the
Industrial Asset Management Council
(IAMC).
And there's much, much more. Conway created the industry's first development-focused Internet site,
SiteNet
, all the way back in 1983. And he founded Spruce Creek, the pioneering fly-in community near New Smyrna Beach. For even more on Conway's sizeable development-industry legacy,
click here
.