Real estate's deep dot-com dead pool includes players once considered paragons of promise: Comro.com, OurBuilding.com, RealEstate.com and RedBricks, to name but a few. All gone,
finis
,
kaput
.
So we decided to take a look at a real estate dot-com that, ostensibly, seems to be flourishing, HomeStore.com (
www.homestore.com
).
The residential market, of course, is distinctly different from the commercial sector that's our usual focus. But perhaps, we thought, there might be something to be learned from a real estate dot-com that could. So we went looking for it at HomeStore.com.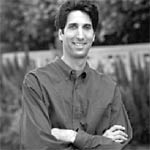 After all, the site has demonstrated head-turning dominance in residential cyberspace. A few facts:
HomeStore is averaging more than 8.5 million unique users a month, according to recent Nielsen/NetRatings.
HomeStore's flagship site, Realtor.com, contains the world's largest database of homes for sale. Its more than 1.5 million homes represent more than 90 percent of all U.S. residential listings.
HomeStore has more than twice the listings of Microsoft's HomeAdvisor.
One of the few technology stocks trading at more than US$20 a share, HomeStore's stock has increased in price by more than 60 percent this year. The S&P Index has risen only 2.5 percent.
Alliances Aplenty
The first thing that grabs you here is the very broad spectrum covered by the suite of sites under the HomeStore umbrella.
There are click-offs for (take a deep breath, please) buying and selling a house; financing and insuring a house; decorating a house; caring for lawn and garden; buying home appliances and electronics; moving; or finding an apartment or a rental house (another breath, please). And then there's a section simply labeled "shopping," which spans everything from bedroom and bathroom, to flowers and gifts, to pet supplies, to security systems.
Behind that inordinately broad range is a key element of HomeStore's strategy: its myriad alliances. The company has cut deals, most wholly or partially financed by HomeStore stock, with an expansive range of major-league players. Its partners includes the American Institute of Architects, AOL Time Warner, Bank of America, Broker Gold, Budget Truck Rental, GMAC, Kodak, the National Assn. of Home Builders, the National Assn. of Realtors (NAR) and Norwest Mortgage.
Acquisitions Gobble Up Competitors
HomeStore's broad menu also reflects its aggressive acquisition strategy.
Earlier this month, it announced a $150 million stock and cash transaction to acquire iPlace, which provides consumer credit and real estate information.
In addition, the U.S. Justice Dept. recently concluded its investigation and okayed HomeStore's $890 million acquisition of Cendant. That gave HomeStore 40-year exclusive listing agreements with Century 21, Coldwell Banker and ERA. The three collectively account for some 25 percent of U.S. agents, who tally an estimated one-third of all U.S. residential transactions.
The Cendant buy also strengthens HomeStore's rental position. The deal gave it Move.com, as well as seven-year pacts with NRT and Rent.net, two prominent online rental players.
Complementing Existing Processes
The likely key in HomeStore's successful strategy has been its focus on complementing, rather than trying to remake, residential real estate. It's consistently pitched itself as the realtor's friend. HomeStore, in fact, acquired NAR's Realtor.com in 1996 in exchange for 4 percent of its stock.
Then there's HomeStore's modest technological niche, distributing information over the Internet. That's exponentially simpler than the commercial sector's ambitious efforts to move much of the transaction process online. On the other hand, distributing information is something the Net does exceptionally well.
HomeStore has also attracted users with content that would be inconceivable on the commercial side.
Its home page, for example, has a "Celebrity Homes" section, with headlines like "Courtney Cox Arquette Buys Beach House" and "For Sale: Tom Arnold's Beverly Hills Home." Also on the home page are links to how-to features including "Can You Doggy-Proof Your Lawn?"
It's lightweight content that's not exactly integral to those "paradigm shifts" now embedded in the corporate real estate lexicon. It is, however, content that will appeal to many Web-surfing home hunters.
Other user-friendly home-page features include online calculators for figuring your mortgage payments, deciding whether to buy or to rent, comparing U.S. cities' cost of living, and figuring out how much house you can afford.
Trouble in Paradise?
What to make of all this vis-à-vis commercial real estate?
One obvious thing is the power of alliances and acquisitions. Some powerful commercial alliances are already shaping up, most notably Constellation Real Technologies, Office Technology Consortium and the Project Octane Alliance. Those three alliances collectively own or manage some 2.4 billion sq. ft. (223 million sq. m.). The competitive shakeout between them could shape who dominates the online commercial sector - brokers, owners or tenants.
HomeStore's history also contains a cautionary tale. HomeStore was only able to take over Realtor.com because NAR was losing money on the site.
And perhaps there's another cautionary note here: There may be trouble in HomeStore's online paradise, some of it due to the company's stock-payment strategy.
When AOL, for example, designated HomeStore as the exclusive provider of home and moving services to its customers, AOL got a guarantee that HomeStore's stock would hit $68.50 by the agreement's third, fourth and fifth year. If it doesn't, HomeStore owes AOL the difference. Right now, the stock is less than a third of $68.50.
Finally, there are realtor grumblings over HomeStore's prices. Much of that discord stems from HomeStore's awkward position from its NAR deal: Its biggest shareholder is its biggest customer. Fumes one realtor online at
Realty Times
, "Some of my fellow realtors would say that HomeStore is already running a sex shop of sorts because they're screwing us with their overpriced virtual tours. . . . If the realtors take their listings and go home, what reason would there be for anyone to visit Realtor.com?"
Well, nobody ever said that online real estate was going to be easy. That's good, because it isn't and it won't be.