If the results in two of Alabama's largest cities are any indication, the state's attempt to develop high-tech clusters of industry is working.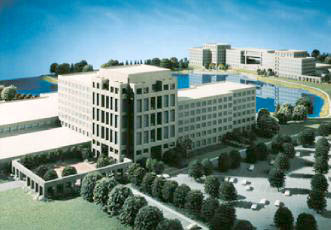 Troy Wayman of the Montgomery Area Chamber of Commerce says he has noticed a sudden surge in "information technology and knowledge-based companies" in the Montgomery area. "The main driver of that is the military," he says. "We have the Standard Systems Group (SSG) with the Dept. of Defense. Their contracts have caused us to grow in that area. This also gives us a good labor pool for the commercial side. These workers are being trained by the military. They can come out of the military and immediately write programs in the private sector."
One such example is Bell Microproducts. Last year Bell announced that it will locate a $180 million corporate technology center with more than 300 employees in downtown Montgomery. "They moved a great deal of their operation from San Jose, Calif.," says Wayman. "They found that the cost of living is lower here. The cost of doing business is lower here. Labor costs here are significantly lower."
The state Retirement Systems of Alabama (RSA) helped secure the deal by supplying $180 million in debt financing to Bell. The loan enabled Bell to lease 48,000 sq. ft. (4,459 sq. m.) of class A office space in the RSA Tower in the Montgomery central business district.
"Our objective was to find a site central to our North American business," says Donald Bell, president and CEO of Bell Microproducts. "Availability of a quality work force, proximity to local college and university resources, a competitive business climate and quality of life were all important factors in our decision process. Montgomery clearly outpaced other locations after evaluating its overall social and economic factors."
That announcement was just one of several good-news stories for the Alabama state capital last year. Montgomery ranked 23rd in the 2000 Employment Review's survey of "America's Best Places to Live and Work." Montgomery, a city of 200,000 people, also ranked as the eighth best small metro in America to start and grow a company, according to Cognetics Inc.
In the state's largest metropolitan area, Birmingham (estimated population of nearly 1 million), the growth of the biotechnology sector is drawing national attention. "Biotech has become a very significant business for Birmingham, which traditionally has been the banking capital of the South," says Sewell. "The University of Alabama at Birmingham (UAB) is a major medical and scientific research center. An initiative called Emerging Technology Partners forms companies and provides venture management for biotech startups and related firms."
Another program, the Entrepreneurial Center Inc. in Birmingham, received a national award last year for its work as a business incubator. The National Business Incubation Assoc. named the center its "2000 Business Incubator of the Year" in the mixed-use category. The center assists service, light manufacturing and information technology startups.
"We're very excited about the award," says Susan Matlock, president of the Entrepreneurial Center. "It's an affirmation that we have developed ourselves in a way to be a role model for other business incubation centers." Since 1994, the center has graduated 23 companies and expanded by 18,000 sq. ft. (1,672 sq. m.).
Assistance to companies is also available through the Procurement Technical Assistance Program of Alabama, part of the Alabama Small Business Development Consortium (ASBDC) at UAB. Last year, the program topped the $2 billion mark in contracts awarded to Alabama-based businesses from federal, state and local agencies.
The economic impact from these contracts equates to more than 50,000 jobs created or retained within Alabama, according to Charles Hopson, procurement director for ASBDC. Only a handful of economic development programs in the country have passed the $2 billion mark, he notes.