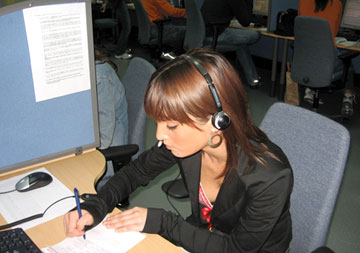 Transcom Wordwide, a European customer relationship management and debt collections specialist, recently opened its fourth new call center in Italy. Located in Bari, in southern Italy, it opened with 100 seats. Transcom expects it will reach 400 seats by the end of 2006.
igns of optimism are creeping into an Italian economy that has been stagnant for several years.
The Organization for Economic Cooperation and Development economic outlook reports that the Italian economy appears to be in recovery with annual growth over the next two years to be as high as 1.25 percent. OECD says Italy's economy will be buoyed by world demand and "the lagged impact of easy monetary conditions." However OECD notes that sub- par growth is likely to persist unless the new Italian government enacts economic reforms. Another hint of optimism comes from the Isae Institute in Rome, which reports that Italian business optimism is at its highest point in more than five years.
The bio- pharmaceutical sector continues to be one of Italy's strengths. A recent survey conducted by consultancy Blossom Associates for Assobiotec, the Italian biotech association, puts Italy fourth in Europe in terms of the number of biotech firms with 163, behind Germany, the U.K. and France.
One of the latest expansions involves EtnaVax, a subsidiary of Etna Biotech, which is building a 50- million- euro (US$63- million) plant in the Sicilian province of Catania to produce vaccines and immunotherapeutic products for treatment of infectious and chronic diseases. EtnaVax plans to hire around 60 people to staff the facility.
Sanofi- Aventis, Europe's largest pharmaceutical group, plans to invest 200 million euro ($252.2 million) over the next three years on R&D projects. This includes projects at six production plants in Italy and the creation of a new pre- clinical research center in Milan that will have a staff of 100.
More than 30 percent of Italy's biotech firms are in the Lombardia region of which Milan is the capital. Biomilano, a network of biotech companies in the Milan metro area, recently signed a cooperation agreement with an association of Israeli researchers in the same sector.
Other Italian sectors seeing recent investment include steel manufacturing. ThyssenKrupp Acciai Speciali Terni, the Italian subsidiary of ThyssenKrupp Stainless, is investing 50 million euro ($63 million) in a new production line at its facility in Terni, one of the southernmost cities in Umbria. The new line will have a capacity of 650,000 metric tons per year, allowing it to replace several existing lines.
Logistics is another thriving sector in Italy.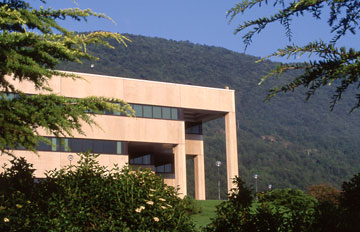 Micron's facility in Avezzano may be the site of a large future expansion.
ProLogis, which has several facilities in Italy's north, is developing a 37- acre (15- hectare) ProLogis Park Bologna, which eventually will include three distribution facilities totaling 753,000 sq. ft. (70,000 sq. m.). Bologna is a strategic transportation hub, located at the convergence of three major north- south highways. Total investment in the park will be 35 million euro ($43 million).

Will Micron Expand Avezzano Site?
Micron, the Idaho- based semiconductor specialist, has invested more than $1 billion at its site in Avezzano, Italy, in the Abruzzo province of L'Aquila, since acquiring it from Texas Instruments' memory division in 1998. The facility employs nearly 2,000 and serves as one of several Micron design centers of next- generation memories, including NAND flash memory. Micron says the region offers the right ingredients for global competition and the company has developed a foundation to work with regional authorities and universities to develop "knowledge enterprise in Italy."
So, it's not too surprising that speculation in Italy pegs the site as Micron's next multi- billion dollar expansion, but company officials say no decision has been made on such a project.
"Micron Italy is a credible candidate for expansion to 300- mm. production," says Micron spokesman Dan Francisco. "It will require a $2.5 to $5- billion capital expenditure, and while Micron hasn't given an official timeline on when the expansion could take place, the future of any semiconductor facility is an upgrade to 300- mm."