arkdale Mills
, the world's largest manufacturer of spun yarn, is one of the survivors of the U.S. textile industry. The Gastonia, N.C.- based company operates 29 plants in the Southeast. The company has continued to be competitive where others have failed through modernization and a global outlook. Parkdale's global strategy has seen the company site plants in Mexico in the mid- 1990s following the passage of NAFTA in Medellin, Colombia, in 2004.
Parkdale's latest Latin American manufacturing thrust is a 260,000- sq.- ft. (24,150- sq.- m.) plant set to open this summer in the Green Valley Industrial Park in San Pedro Sula, Honduras. San Pedro Sula, known as Honduras' industrial capital, is located in the northwest corner of Honduras and is the country's second largest city behind Tegucigalpa. It is also just south of the Port of Puerto Cortes, the country's largest port.
Proximity to the port and the enactment of the DR- CAFTA trade deal were among the reasons Parkdale chose Honduras for its newest spinning mill and distribution center.
"If you look at the textile business, if you stay in the U.S. you are managing a shrinking business," says Dan Nation, president of Parkdale's international operations.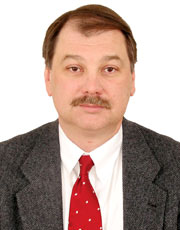 Dan Nation, president of international operations for Parkdale Mills
"We're trying to take advantage instead of fuss about it."
Nation says Parkdale spent a lot of time in key Central American countries looking for just the right site for the plant, which is the first post- CAFTA spinning mill in Central America.
"For quick response to the U.S. market, Honduras, Nicaragua, Guatemala and El Salvador are the best locations," Nation says. "We looked in each of these countries, looking for infrastructure, looking for ports and looking at where our customers are. In this business, everything follows the needle. Sewing goes first. When you want to compete with China in our hemisphere, you've got to look at logistics costs."
Nation says Puerto Cortes is a well- run, well- serviced port and provides a good entry into Honduras for Parkdale's primary raw material, cotton. It is also the port through which finished garments are subsequently shipped to the U.S.
Nation says Honduras has the best transportation infrastructure in the region, especially highways, and that more than 50 percent of Parkdale's customers have facilities in Honduras. Another factor is that most of the larger U.S. industrial construction firms have operations in Honduras, he says.
"Our customers and their supply chains tend to cluster these days," Nation says. "For Americans, doing business in Honduras is pretty hassle- free. Typically in Latin American countries, there is a lot of red tape. We've had that experience in Mexico and Colombia."
Parkdale is a partner in the 500- acre (202- hectare) Green Valley Industrial Park, with Duluth, Ga.- based Delta Apparel, Grupo Karims, a multi- national company conglomerate that develops industrial parks, and Elcatex, a textile and apparel company.
Nation expects the new plant to begin yarn production by late May or early June. It will employ about 250 after it ramps up to full production of yarn for knit apparel.
Honduras has become a major manufacturing site for U.S. and Canadian textile firms in recent years. Fruit of the Loom has major operations there. Montreal- headquartered
Gildan Activewear
has developed a major manufacturing complex in Rio Nance, also in the country's northwest corner.
Gildan, which has moved much of its Canadian and U.S. manufacturing to Central America, began production at its sock manufacturing facility there in 2006 and plans to open a fleece plant in 2007.

Parkdale Mills, the world's leading manufacturer of spun yarn, will begin production at its new facility in Honduras by June.

Cone Plant Will Be Largest In Nicaragua
Another North Carolina- based textile manufacturer,
Cone Denim
, is building a 600,000- sq.- ft. (55,740- sq.- m.) plant in Managua, Nicaragua. Florida- based Haskell Co. is providing design and construction management services for the plant, said to be the largest ever built in Nicaragua. Groundbreaking for the 28- million- yd. (25.6- million- m.) capacity plant was held last August, with completion scheduled for late 2007.
Cone is a subsidiary of International Textile Group, controlled by billionaire Wilbur Ross. The $100- million, 750- employee plant is an investment valued at about 2 percent of the country's GDP, according to Nicaragua's Ministry of Development, Industry & Trade.

Panama Draws Big Investment
Foreign investment in Panama in 2006 topped $2.4 billion, according to the Panamanian Ministry of Trade & Industry. That rate figures to rise as the country ramps up the $5.2- billion Panama Canal expansion project. The Honduras- based Central American Bank for Economic Integration in its recent forecast predicted that Panama would lead the region in GDP expansion this year at 6.1 percent.
One of the latest projects is a plan by Singapore- based
PSA International
to invest a reported $100 million in a container terminal at the Pacific entrance of the Panama Canal. The first phase of the project will be able to handle about 450,000 TEUs annually. The container terminal is PSA's first port investment in the Americas.