FROM THE JULY ISSUE OF SITE SELECTION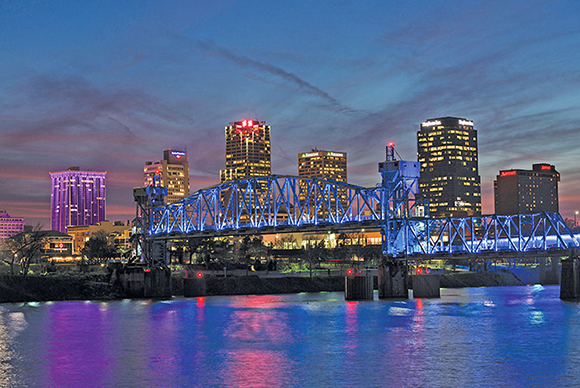 ARKANSAS
The Natural State drafts a plan for its companies' future competitiveness.
INDIA
Jaivel Aerospace has announced the building of a new aerospace components manufacturing facility in Sanand, Gujarat, India. The new 215,000-sq.-ft. facility will open in 2019 and employ 350 engineers. Founded in Gujarat in 1998, the company is now headquartered in the United Kingdom and develops a range of aerospace components for aircraft structures, engines, landing gear and satellites.
USA
China-based Bitmain Technologies has a announced a $500-million investment into a new blockchain data center and bitcoin mining operation in Rockdale, Texas, on a former Alcoa smelter site that's part of a larger parcel now branded as Sandow Lakes Ranch. The new facility is the second planned for the US and joins existing facilities in Switzerland and Israel. Bitmain, founded in 2013 and headquartered in Beijing, is  focused on cryptocurrency, blockchain and artificial intelligence. Watch for exclusive reporting about this and other bitcoin mining in Texas in the September issue of Site Selection.
SITE SELECTION RECOMMENDS
Australia-based engineering and infrastructure advisory firm Aurecon is publishing an intriguing series on "Buildings of the Future." Site Selection readers and members of IAMC and SIOR may recognize some parallels with the ongoing series of Design Flex 2030 whitepapers being published by IAMC and SIOR, starting with the 2015 report "Recipe for Change" about the flexible food processing facilities of the future and continuing with the 2017 "Rx for Change" report offering a unique vision for future pharma. Watch for an excerpt of the IAMC/SIOR report on warehouse and logistics facilities of the future in the September issue of Site Selection.
Site Selection and Conway Inc. Executive Vice President Ron Starner made this photo during a recent sojourn in Florida. Watch for his exclusive Online Insider about a new generation of Major League Baseball stadium complexes in the Sunshine State in the August 30 edition of Site Selection Investor Watch.