FROM THE SEPTEMBER ISSUE OF SITE SELECTION

CALIFORNIA
For advanced transportation technology, California is leading the way.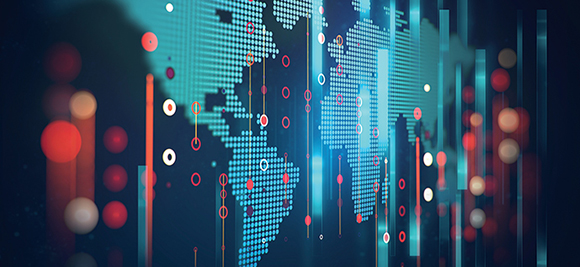 SAN BERNARDINO COUNTY INVESTMENT PROFILE
Access to markets, skilled workers lures foreign firms to San Bernardino County.
Fuchs Petrolub
Lead Signal: In August 2015, Conway delivered a Lead Signal indicating that Germany-based Fuchs Petrolub acquired two lubricants companies in South Africa. The acquisitions allowed Fuchs to develop a significant presence in the southern African markets.
Project: In May 2018, Fuchs Petrolub completed a $9.4-million grease plant expansion at its Isando, South Africa, facility. Petrolub is focused on investing in existing and new plants to leverage new technology to increase production. Fuchs Petrolub is based in Mannheim, Germany, and employs 5,000 people at 58 facilities around the world.
Lead Signal
Project
SOUTH AFRICA
Japan's Sumitomo Rubber Industries announced the commencement of its new truck and bus radial tire plant in Ladysmith, KwaZulu Natal, South Africa. The multi-year $66-million investment comes to a site that now employs over 1,000 workers, and will produce Dunlop and Sumitomo branded tires for trucks and buses. Sumitomo Rubber Industries is the fifth largest tire manufacturer in the world.
IRELAND
Chicago based Abbott Laboratories has announced that it will expand its Donegal diagnostics manufacturing facility. The expansion will cost over $6 million and create 500 new jobs. The site manufactures blood glucose test strips for use in diabetes monitoring. Abbott has been in Ireland since 1946 and employs 3,000 people across nine sites making a range of products including nutritional, diagnostics and medical devices.
Hughes Marino is a industry-leading commercial real estate company that exclusively represents corporate tenants and buyers in lease and purchase transactions. While most commercial real estate firms still represent both landlords and tenants, Hughes Marino stands apart, avoiding these conflicts of interest and instead specializing on providing tenants with the most objective, professional real estate expertise available, with a 100% guarantee of service and results. Hughes Marino services includes tenant representation, program, project and construction management, lease audit and administration, and culture and design consulting.
Named the 7th Best Workplace in the nation by Fortune and the #2 Top Company Culture by Entrepreneur, Hughes Marino takes pride in their unique and award-winning company culture. Other accolades include being named the Best Commercial Real Estate Company and Most Trusted Brand for multiple years in a row, as well the #1 Best Place to Work in every region that they serve.
www.hughesmarino.com
CONWAY ANALYTICS SNAPSHOT
Sumitomo is one of the original four Japanese zaibatsu, or industrial conglomerates, that were dissolved following World War II (the other three are Mitsubishi, Yatsuda and Mitsui). Today the company is better known by the term keiretsu, meaning grouping of enterprises. And some grouping it is: Going back to the early 1990s in the Conway Projects Database, we find more than 280 facility investment projects associated with dozens of divisions, branches or JVs involving the Sumitomo name, making everything from golf balls and tires to fiber-optics and disc brakes. The graph shows the leading countries receiving those investments.
SITE SELECTION RECOMMENDS
Photo courtesy of Faraday Future
Since the above story on California was reported, Faraday Future has continued to herald promising developments. On August 28, following approvals for business site occupancy and paint shop air permits, team members celebrated their first pre-production build of the FF 91 ultra-luxury intelligent EV, built at the Hanford factory. Then, earlier this week, FF Global CEO YT Jia (pictured) greeted the company's newest group of recruits, saying he was there to help them "understand the FF way of transforming the impossible ideas into reality. Together, we will disrupt a century year old automotive industry with our products that help solve for the pollution and traffic congestion around the globe."
Site Selection President and Publisher Adam Jones-Kelley this week made this tranquil photo on Lake Tai, in Huzhou, a city in northern Zhejiang province, China. The lake, also known as Taihu, is the third largest freshwater lake in China, with an area of 2,250 sq. km. (868 sq. miles).