FROM SITE SELECTION MAGAZINE JANUARY 2019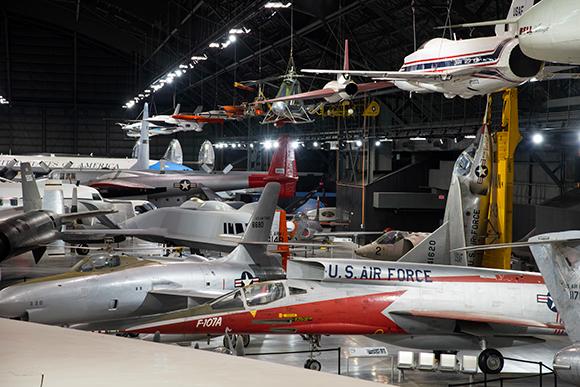 MIDWEST
Museums and historic sites across the heartland have legacy ties to industry, but their neighborhoods aren't living in the past. (If you don't know where the National Bobblehead Museum is, you're about to find out.)
Grab Inc.
Lead Signal: January 2018
Conway Analytics delivered a Lead Signal highlighting that Hyundai had made an equity investment in the Singapore-based ride-hailing firm Grab. The investment was made to support its growth in the Southeast Asian market.
Project: January 2019
Grab recently announced plans to build a new $135-million, 455,000-sq.-ft. headquarters in Singapore. The new facility will be complete by the end of 2020. Grab is raising $3 billion in new capital, and is aggressively expanding across Southeast Asia. The firm currently operates in eight different markets and is expanding into financial services.
Lead Signal
Project
CONWAY ANALYTICS SNAPSHOT
INRIX this week released its 2018 Global Traffic Scorecard measuring the economic impact of traffic congestion in more than 200 global metro areas. This graph shows the Top 25 in terms of negative economic impact, though several of these cities are pursuing innovative solutions, from gondolas in Medellin to city-center tolling in Singapore and London. Some cities might lament their high ranking here but inwardly exult, as it means a lot of people and activity — four of the top 10 U.S. cities for congestion impact were among Site Selection's Top Metros for corporate projects in 2017. Several of them, in fact, also perform well in the most recent World's Most Competitive Cities report.
INRIX Top 25 Most Congested Cities in the World
2018 IMPACT RANK
(2017)
URBAN AREA
1 (1)
Moscow
2 (3)
Istanbul
3 (2)
Bogota
4 (4)
Mexico City
5 (5)
São Paulo
6 (6)
London
7 (8)
Rio de Janeiro
8 (7)
Boston, MA
9 (9)
Saint Petersburg
10 (13)
Rome
11 (10)
Ankara
12 (11)
Izmir
13 (12)
Sydney
14 (14)
Singapore
15 (16)
Berlin
16 (18)
Paris
17 (15)
Melbourne
18 (22)
Belo Horizonte
19 (20)
Washington D.C.
20 (19)
Toronto, ON
21 (23)
Guayaquil
22 (24)
Madrid
23 (25)
Chicago, IL
24 (26)
Brisbane
25 (26)
Medellin
SITE SELECTION RECOMMENDS
Google CEO Sundar Pichai (pictured) blogged yesterday about the company's rapidly growing footprint in the United States, including the company's new data center in Clarksville, Tennessee; a new office in Detroit; and its Hudson Square hub campus in New York City. But why stop there? "Today we're announcing over $13 billion in investments throughout 2019 in data centers and offices across the U.S., with major expansions in 14 states," he wrote, followed by an animated map showing exactly where those facility investments will be taking place.
IRELAND
Sedgwick Claims Management has announced plans to establish a new international services hub in Dublin, Ireland. The new facility will create 250 new jobs and provide back office services such as customer service, sales, claims management, finance and IT. Sedgwick recently won a large support contract from Irish Life Health where these services are required. Headquartered in Memphis, Tennessee, Sedgwick currently has 400 staff in six other locations in Ireland, among its 21,000 staff worldwide.
INDIA
Ford Motor Company recently completed it's new $183-million global technology and business center in Chennai, India. The new facility will provide research, product design, and development services for Ford offices worldwide. Chennai is known as the Detroit of India, and is home to operations from a host of automotive firms including BMW, Daimler, Ford, Renault-Nissan, Caterpillar, Hyundai, Mitsubishi, Ahok Leyland, Peugeot, Borg Warner and Nexteer Automotive.
Conway President and Site Selection Publisher Adam Jones-Kelley this week made this image of the Royal Opera House Muscat in Muscat, Oman, where earlier this month the co-production with LA Opera of Giuseppe Verdi's La Traviata was staged by Marta Domingo and featured Plácido Domingo performing the role of Germont in some performances and conducting the orchestra in another. Located in the Shati Al-Qurm district, the unique structure built on the royal orders of Sultan Qaboos of Oman reflects contemporary Omani architecture, and can accommodate up to 1,100 people.