FROM SITE SELECTION MAGAZINE MARCH 2019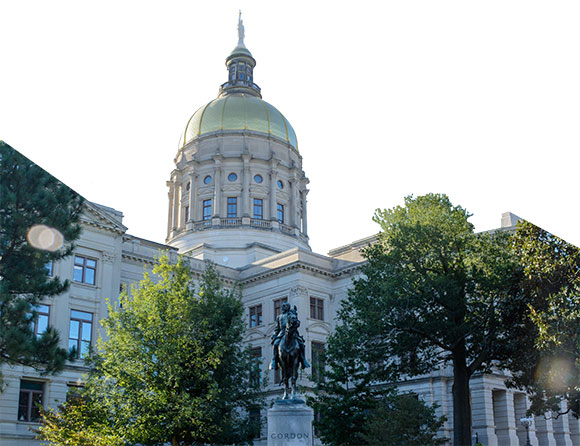 GEORGIA
But there's no less of a focus on maintaining the state's top-ranking business climate, says newly elected Georgia Governor Brian Kemp in a Site Selection exclusive.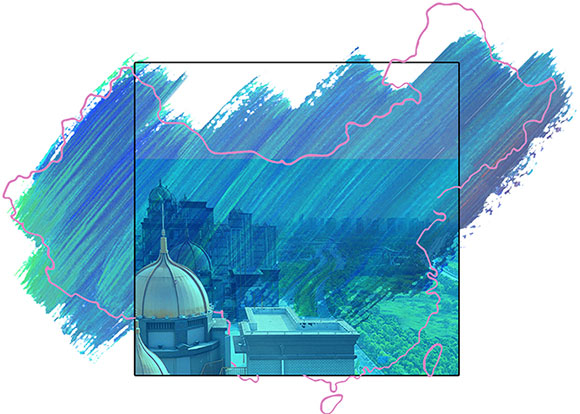 INVESTMENT PROFILE: FENGXIAN DISTRICT, CHINA
In the heart of the Yangtze River Delta, Fengxian's cluster of cosmetics and health companies has earned it the moniker of "Oriental Beauty Valley."
CONWAY ANALYTICS SNAPSHOT
In the world of industry classifications, cosmetics and beauty product manufacturing of course falls into the familiar 325620 North American Industry Classification System code, aka "toilet preparation manufacturing." Plugging that code into Conway Analytics' Conway Projects Database shows us that among the 120 projects tracked since spring 2015, the U.S. leads the way with 43, followed by China with 13, India with nine, and France and the UK with five apiece. The most frequent investors? Procter & Gamble by a longshot, followed by Japan's Shiseido and Netherlands-based Unilever.
Taking those companies as our cue, two minutes of research produces the news that Shiseido in February announced it will build a new skincare products factory (see rendering) in Kurume City, Fukuoka Prefecture, Japan, with an investment of between $358 million and $448 million. New Shiseido factories also are rising in Osaka and Nasu, part of an overall factory investment strategy totaling more than $1.5 billion, and not including the new global research and innovation center S/Park that the company is ramping up in Yokohama.
Rendering courtesy of Shiseido
Rosneft
Lead Signal
In June 2017, Conway Analytics delivered a Lead Signal highlighting the $13-billion acquisition of India's Essar Oil by Russian oil firm Rosneft. The acquisition was viewed as critical in Rosneft's aim to expand its oil & gas business in Southeast Asia.
Project
In January 2019, Rosneft announced that it was expanding the Vadinar refinery in Vadinar, India. Rosneft will invest $850 million in the initial expansion phase of the second largest refinery in India.
Lead Signal
Project
SITE SELECTION RECOMMENDS
Direct from Cannes in the south of France comes news announcing the winners of the MIPIM/The Architectural Review Future Project Awards 2019 in categories ranging from office to big urban to cultural regeneration. The overall winner is mixed-use champion Wonderwoods (pictured), twin 90-meter (295-ft.) towers in Utrecht (Netherlands) designed by MVSA Architects + Stefano Boeri Architetti and developed for client G&S Vastgoed that include a hectare (2.5 acres) of vertical woodland in addition to office, residential and public use space.
Image courtesy of MVSA Architects + Stefano Boeri Architetti via FTI Consulting
AUSTRALIA
Woolworths has begun expansion construction on a $57-million distribution warehouse in Adelaide, Australia. The project will create 140 new jobs. Woolworths, known as "Woolies," is an Australian based grocery and retail group of brands operating 3,000 outlets, primarily in Australia and New Zealand.
USA
The Fischer Group has announced a $3-million expansion of its site in Fairfield, Ohio, in suburban Cincinnati. Fischer will add 50,000 sq. ft. and create 100 new product development jobs. The Fischer Group provides product design, development and manufacturing solutions for consumer products.
Conway staff photographer Carmyn Suzor made this image from the top of Monserrate in Bogotá, Colombia. Home to the sanctuary of Monserrate, the mountain called "Grandmother's Foot" by the indigenous Muisca rises to 10,341 feet (3,152 m.) above sea level and also features two restaurants, where you can take in the stunning views while sampling juice drinks made from Colombia's equally stunning array of exotic fruits.