FROM SITE SELECTION MAGAZINE MARCH 2019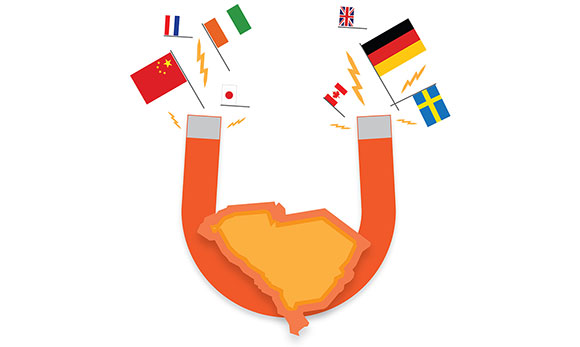 SOUTH CAROLINA
South Carolina leads the nation in percentage of jobs linked to non-U.S.-based enterprises.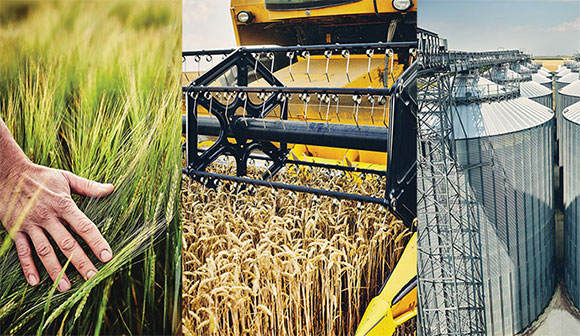 AGRIBUSINESS
Follow the malt-shopping footprint of a little-known global giant.
Varroc Lighting Systems
Lead Signal
In June 2018, Conway Analytics delivered a Lead Signal which announced that Varroc Lighting Systems was looking at opening operations in high-potential vehicle growth and manufacturing markets, such as Brazil and Morocco.
Project
In March 2019, Varroc opened a production facility in Tangier, Morocco. The 330,000-sq.-ft. facility will produce lighting systems for automotive customers in Morocco, France and Spain. Varroc will create 650 new jobs over five years at the new $51-million facility.
Lead Signal
Project
CONWAY ANALYTICS SNAPSHOT
Conway Analytics continues to deepen our multidimensional data offering in our quest to track company growth worldwide. And in our research we continue to encounter valuable resources that complement our own. In February, the Kauffman Foundation introduced the new Kauffman Indicators of Early-Stage Entrepreneurship, offering in-depth measures, reports and interactive data on entrepreneurial activity across the United States. "The data set released allows those looking for actionable data to track changes in entrepreneurial activity during the last two decades from 1996-2017 across geographies and various demographic groups," said the Kansas City–based organization, named for Marion Laboratories and Kansas City Royals founder Ewing Kauffman. The four indicators include rate of new entrepreneurs; opportunity share (the percentage of new entrepreneurs who created a business out of choice instead of necessity); startup early job creation (first year in business); and the startup early survival rate. Notable findings from the national report include:
"Among new entrepreneurs, the share of immigrant entrepreneurship remains substantial. The rate of entrepreneurial starts among immigrant entrepreneurs in 2017 is double that of native-born entrepreneurs."
"The opportunity share of new entrepreneurs aged 55-64 years old increased from 15 percent in 1996 to 26 percent in 2017, yet the share of entrepreneurs aged 20-34 went down."
NETHERLANDS
Amsterdam-based chemical technology and renewable chemistry company Avantium will build a new $17-million pilot plant in Delfzijl, Netherlands, for the production of plant-based monoethylene glycol (MEG). Delfzijl is a town of nearly 26,000 in Groningen province in the northeastern region of the country. The new bioplastics plant will open in late 2019 and create 20 new jobs. MEG is a critical base component for the production of polyester resins and films, and this line of products is intended to replace oil-based products.
USA
Bissell has announced that it will expand its headquarters in Walker, Michigan, a suburb of Grand Rapids with a population of around 24,000. The $10-million expansion will add 25,000 sq. ft. of new office space and allow the company to create 100 new jobs. Bissell is a 140-year-old family-owned company focused on cleaning equipment and products, with operations around the world.
SITE SELECTION RECOMMENDS
U.S. Secretary of Commerce Wilbur Ross recently announced the release of the International Trade Administration's new Market Diversification Tool (MDT), an application that "puts 12 million data points at the fingertips of U.S. exporters and helps them identify the top potential foreign markets for their products." Taking basic information from exporters, the MDT uses 11 different indicators, runs calculations on those inputs, and produces a ranked list of recommended markets with scores for each country.
"Currently, more than half of domestic exporters ship to only one market overseas," said Secretary Ross. "Drawing upon the vast data resources and analytics available to the Department of Commerce, this tool can help companies explore previously untapped markets, strengthening U.S. companies' competitiveness and overseas presence."
The Outsource to the Caribbean Conference
The Outsource to the Caribbean Conference 2019 (OCC 2019) is a pan-Caribbean outsourcing event for industry players in the business process outsourcing (BPO) sector. The Conference will bring together over 300 industry leaders from the public and private sector in the Caribbean as well as investors looking for outsourcing services opportunities and are considering investing in the Caribbean's BPO. 
This is your opportunity to;
Discover what the Caribbean has to offer as a nearshore outsourcing destination;
Establish your presence in the Caribbean;
Expand your regional footprint;
Meet the highest level decision makers;
Market your business cost effectively
Secure your discounted rate of $500 USD for both the conference and expo.  Visit www.outsource2caribbean.org or contact: Michele Marius at conference@outsource2caribbean.org
Site Selection Managing Editor Adam Bruns last week captured this image of sunset from the tip of Gasparilla Island State Park in southwest Florida.