FROM SITE SELECTION MAGAZINE MARCH 2019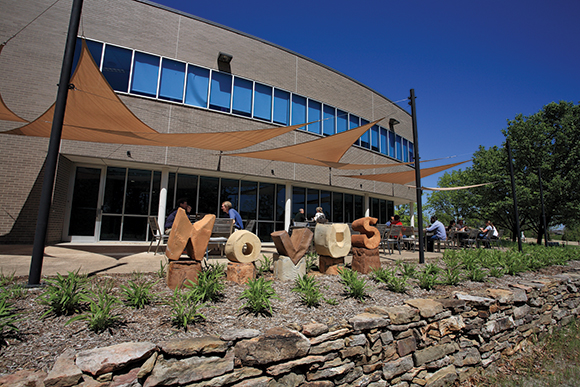 CERTIFIED SITES
Is your site environment- and wellness-ready too? Learn more about the new Sustainable SITES program, as well as the top countries, states and metros for LEED buildings.
UNITED KINGDOM
Spotify recently opened a new $37 million, 100,000-sq.-ft. R&D tech hub in London. The project will create 300 new jobs, including developers, data scientists, product managers and designers. Spotify is a global music streaming business headquartered in Sweden.
TAIWAN
TYC Brother Industrial has announced that it will invest $130 million in a new warehouse operation in Tainan, Taiwan. TYC manufactures lighting for vehicles and motorcycles and supplies most of the major OEMs around the world. TYC has operations in Taiwan, China, the Netherlands and the United States.
SITE SELECTION RECOMMENDS
Blood products are delivered by a Zipline drone last May at a hospital near Muhanga, Rwanda. Zipline drones now deliver more than 65% of Rwanda's blood supply outside of the capital, Kigali.

Photo by Karel Prinsloo courtesy of Gavi/Arete
Four years ago we documented the efforts of Gavi, the Vaccine Alliance to improve vaccine supply chains and children's health in Africa via a new partnership with the International Federation of Pharmaceutical Wholesalers (IFPW). A year later, UPS partnered with Gavi and Zipline to announce the launch of a drone network to serve Rwanda and serve as a model for other countries. Last week, the program expanded, as the organizations announced the drones would serve up to 2,000 health facilities and 12 million people in Ghana with delivery of life-saving medicines, blood and vaccines.
The new service in Ghana will operate 24/7 from four distribution centers, each equipped with 30 drones.

Photo by Tony Noel courtesy of Gavi
Site Selection Managing Editor Adam Bruns made this photo on May 7, 2017, as the Kentucky Derby field flashed through the sun on the opening straightaway at Churchill Downs in Louisville, Kentucky. Always Dreaming won the race. Favorites among the 20 horses in this year's race taking place Saturday, May 4, include Tacitus, Omaha Beach and Vekoma. Louisville in August will host the 2019 TrustBelt Corporate and Consultants Forum.