FROM SITE SELECTION MAGAZINE MAY 2019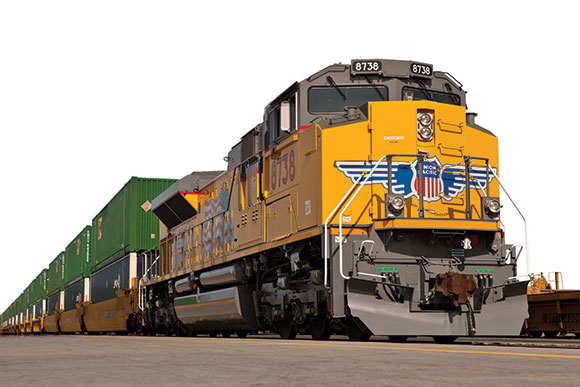 UTAH
The railroad observes 150 years as an economic engine.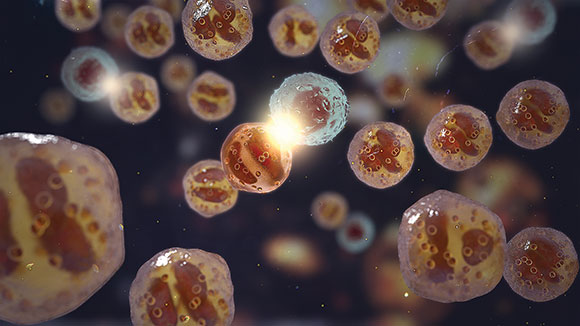 INVESTMENT PROFILE: MARYLAND
Maryland leads a biotech revolution.
L'Occitane International
Lead
On January 9, 2018, L'Occitane International S.A. announced the company's ownership in LimeLight USA would increase from 40% to over 60%. The cosmetics manufacturer and retailer increased its share to help with the Group's future global growth ambitions. The company intends to build a leading portfolio of cosmetics brands based on natural ingredients and expand to the color cosmetics sector.
Project
L'Occitane Inc. will open a 21,000-sq.-ft. office in the heart of New York City, at Empire State Realty Trust's building at 111 West 33rd Street, midway between Penn Station and the Empire State Building. The company announced the final office location on May 29, 2019. The $17 million investment will help the company with its international brand recognition while giving the company access to New York City resources.
Lead Signal
Project
USA
Juul Labs, Inc., the electronic cigarette company, announced plans to invest over $125 million in a new assembly facility in Lexington, South Carolina, just southwest of the state capital Columbia. The new facility will be used to assemble Juul products using advanced production techniques and will bring over 500 jobs to the area. Production in the new facility is set to begin in the summer of 2019. Juul Labs forecasts 2019 revenue will be tripled from 2018.
CHINA
The German machinery maker KraussMaffei Group will double its capacity in China with the announcement that it has begun construction in its project to build a 614,000-sq.-ft. plant in Jiaxing, Zhejiang, China. The project represents the continuation of the company's expansion into mid-range-price and new technology offerings. KraussMaffei views China as an increasingly lucrative market as a source of R&D as well as a machinery export base. The new Jiaxing plant is the company's second recent expansion in China and will produce the full range of the company's equipment.
— Compiled by Olivia Vener, Consultant, Conway Advisory
CONWAY ANALYTICS SNAPSHOT
The 500-job Juul project announcement above, from a company whose precisely worded mission is "to help adult smokers switch from combustible cigarettes," only took a few sentences before the disclaimers kicked in: "Since launching in 2015, the company has maintained a commitment to keeping all tobacco products, including JUUL products, out of the hands of youth. The company stopped the sale of non-tobacco and non-menthol based flavored JUULpods to all of its traditional retail store partners in 2018."
Conway Analytics records going back 30 years show nearly 200 private-sector facility projects that involve companies engaged in tobacco, cigarettes or nicotine delivery. North Carolina leads the way with more than 40 projects, followed by Virginia with nearly 30 and Kentucky with 18. Overseas, the leading countries for tobacco-derived facility projects are Russia and Hungary, followed by Romania, the Netherlands and Serbia.
Though the use of all manner of tobacco and nicotine products has declined, The Tobacco Atlas reports that about 5,700,000,000,000 cigarettes were smoked worldwide in 2016. Rates have declined in such nations as the UK, Australia, Brazil and even China, but half of Chinese adult males continue to smoke cigarettes and the People's Republic consumes 40% of all cigarettes globally. As for the future, "many of the tobacco industry's largest markets are highly populous countries across Asia, and the fastest growth is largely in Africa and the Eastern Mediterranean," The Tobacco Atlas reports. The number of tobacco smokers is set to increase by 24 million in Indonesia and by 7 million in Nigeria from 2015 to 2025. — Adam Bruns
SITE SELECTION RECOMMENDS
This week at Uber's Elevate Summit in the nation's capital, Pickard Chilton and Arup (along with seven other firms) revealed their design concepts for Uber Air Skyports, as Uber aims for a 2023 commercial launch of Uber Air. In addition to designing for aircraft operations (known as electric vertical and takeoff and landing, or "eVTOL" vehicles), all the concepts also include space for electric bikes and scooters, EV charging infrastructure and a connection to public transit.
"The Skyport Mobility Hubs are designed to integrate with the community, minimize noise, embrace sustainable materials and minimize energy use," said Pickard Chilton. "All the proposed concepts are envisioned in cities where Uber Air has announced plans to launch its service, including Dallas, Los Angeles and Melbourne, Australia, the first international location for Elevate."
Pickard Chilton + Arup were exclusively engaged by Uber to design the "Uber Sky Loft" for Melbourne, Australia.

Image courtesy of Pickard Chilton
Event Staff Photographer Sebastijan Jug made this photo of the Noord-Zuid Hollandsch Koffiehuis on the Stationsplein and its perfect reflection near Central Station in the heart of Amsterdam. Among the city's wealth of historic and cultural sites is the Anne Frank house, where the young German girl hid with her family in a secret annex before being discovered, arrested by the police and sent to Auschwitz concentration camp, then later to the Bergen-Belsen camp, where she perished of typhus. June 12 would have been Anne Frank's 90th birthday. In June 1947, Anne's diary of her family's time in hiding was published by her father, Otto Frank, and now serves as a reminder of "the dangers of discrimination, racism, and hatred of Jews," says the museum. —Georgia Whitmer