FROM SITE SELECTION MAGAZINE JANUARY 2020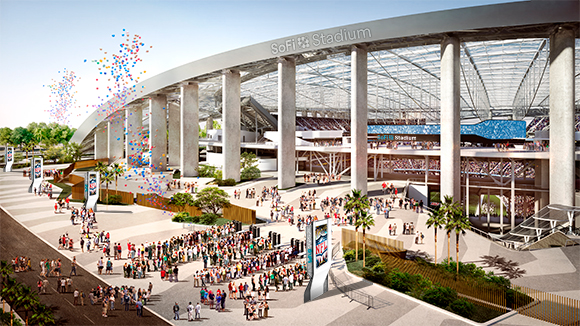 FINTECH
A look at what makes fintech firms and ecosystems tick.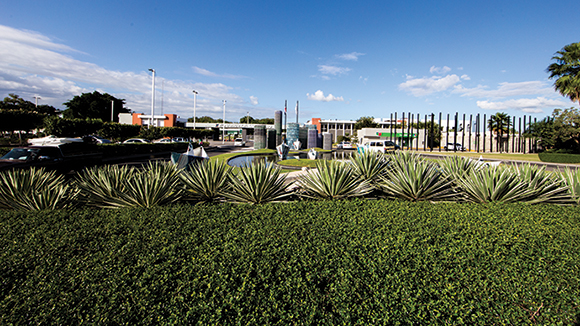 INVESTMENT PROFILE: DOMINICAN REPUBLIC FREE TRADE ZONES
Free zones in this Caribbean country make giving back to their communities a competitive edge in attracting investment.
CONWAY ANALYTICS SNAPSHOT
The first week of the year saw the release of United Van Lines' 43rd Annual National Movers Study, which tracks customers' state-to-state migration patterns over the past year. For the first time in more than 25 years, Idaho saw the highest percentage (67.4%) of inbound migration among states experiencing more than 250 moves with market-share leader United. (Vermont actually surpassed Idaho in largest percentage of inbound moves, but was not counted due to having a total tally of United-assisted moves below 250.)
Idaho (read Conway Custom Content's 2019 Idaho Investment Guide) led a surge among Western states in the top 10, including No. 2 Oregon (65.7%) and No. 3 Arizona (63.2%). On the other end of the spectrum, New Jersey (68.5%), New York (63.1%) and Connecticut (63%) were all included among the top 10 outbound states for the fifth consecutive year. And Illinois — which along with West Virginia were the only two states losing population — was No. 2.
"Key factors like the Baby Boomer generation relocating upon reaching retirement age as well as states' economic performances and housing costs drove these 2019 moving patterns," said Michael A. Stoll, economist and professor in the Department of Public Policy at the University of California, Los Angeles.
"The 2019 survey revealed that, across all regions, a major driver of migration is a career change," United reported, as half the people who moved with United in the past year moved for a new job or company transfer. In 2019, Washington, D.C. saw the largest influx of residents due to a new job/company transfer at 78%. California (43.1%) was new to the top 10 outbound in 2019. Of those who left California in 2019, nearly two out of five (39%) cited a new job/company transfer as their reason for moving.
Compare and contrast the attractors and non-attractors listed below with leaders in Site Selection's most recent business climate, Prosperity Cup and Governor's Cup rankings.
Moving In: Top Inbound States of 2019

Idaho
Oregon
Arizona
South Carolina
Washington
District of Columbia
Florida
South Dakota
North Carolina
New Mexico

Moving Out: Top Outbound States of 2019

New Jersey
Illinois
New York
Connecticut
Kansas
Ohio
California
Michigan
North Dakota
Iowa
MOROCCO
Chinese aluminum automotive component manufacturer Citic Dicastal has invested more than $385 million and is hiring 1,200 at a second aluminum alloy wheel plant that opened in November in Kenitra, Morocco, north of Rabat, after opening the company's first plant launched there in June. Why there? Among the reasons Aluminium Insider cited in December, "the city of Kenitra lies within a free-trade zone and is linked by high-speed rail and highways to one of Africa's biggest ports." As recently as mid-2018 the country's 15 commercial ports handled 121 million metric tons of cargo throughput annually. Morocco's National Ports Strategy anticipates an increase to between 290 million and 370 million metric tons by 2030.
INDIA
UK-based GKN Aerospace in December opened a new facility in Pune, Maharashtra, India, for the manufacture of Electrical Wiring Interconnection Systems (EWIS). The company has invested $10 million and is hiring 800 at the new 1,000-sq.-m. (118,400-sq.-ft.) operation." GKN Aerospace, GKN Driveline and GKN Powder Metallurgy have made significant investment in India in recent years. "The three businesses operate eight locations in India with 2,000 employees," said the company. "India is an important country in GKN Aerospace's plan to expand the Asian footprint. GKN Aerospace recently also opened a new facility in Malaysia, another element of the Asian expansion plan. By the time both sites are fully up-and-running, around 15% of GKN Aerospace's employees are expected to be based in Asia."
SITE SELECTION RECOMMENDS
Arctic Today is worth bookmarking for routinely excellent journalism about a region of the world that's in the crosshairs of climate change, resource management and economic opportunity all at once. A recent report chronicles a new biodome now under construction in Reykjakik, Iceland, that will be heated with the area's abundant geothermal energy. "The Aldin Biodomes consist of a Main Nature Dome & Tropical Dome, showcasing exotic plants from other environments, and the Farm Lab, an educational environment on local food production," reports WilkinsonEyre, the design firm behind the project, which received the go-ahead from national planning authorities in September. "The project's north-west orientation will guarantee views of Iceland's midnight sunsets during the long summer days and the Northern Lights during the dark winters. It will provide local people and visitors with a year-round tropical oasis and gathering point, helping to boost wellbeing during the region's dark winter months."
We can't read about biodomes without thinking of Jack Lyne's 2004 Site Selection story, "Lost in the Biosphere."
Photo-rendering courtesy of WilkinsonEyre
The Cornerstone Energy Park sits on 800 acres in Waggaman, Louisiana, just outside of New Orleans and represents a significant economic and civic investment in the local community and the state of Louisiana. Cornerstone is strategically located near the Mississippi River, Union Pacific rail line, federal interstate system and Louis Armstrong New Orleans International Airport.
Cornerstone currently has more than 200 acres available for development. Interested tenants will be able to take advantage of beneficial Louisiana state and local parish tax credits and incentive programs; competitive cost for related services and operation of a new plant; workforce development initiatives with various universities and technical colleges; and more.
If you are interested in co-locating on the Cornerstone Energy Park site, please email SiteSelection@cornerstonechemco.com and visit www.cornerstonechemco.com.
Site Selection Webmaster Ben Yawn made this photo recently at St. Marks National Wildlife Refuge, which encompasses over 80,000 acres in Wakulla, Jefferson and Taylor counties, and includes about 43 miles along the Gulf Coast of northwest Florida. The refuge was established in 1931 to provide wintering habitat for migratory birds. The St. Marks Lighthouse was built nearly a century earlier, in 1842, and is still in use today.