FROM SITE SELECTION MAGAZINE JANUARY 2020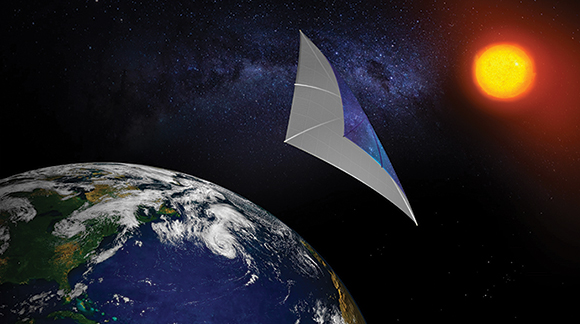 FUTURE ENERGY HUBS
Renewable energy is gaining a foothold in global industrial footprints. Major offshore wind farms look to create their own industrial footprints along the coastlines of Connecticut, Rhode Island, New Jersey and Maryland.
CONWAY ANALYTICS SNAPSHOT
After surveying more than 200 human resource executives, The Conference Board this week released a study detailing the ways job vacancies are hurting their companies and how they're attempting to solve the problem. The report, offered free of charge to the public, says labor shortages — especially in blue-collar jobs — will likely continue through at least 2030.
"Without a concerted effort by companies and governments, the nation's overall standard of living will decline, along with profits in blue-collar-heavy industries such as transportation, warehousing, and manufacturing," says The Conference Board. Employment in transportation and warehousing has grown at double the rate of all other nonfarm occupations over the past 16 years.
The most popular solution for recruitment and retention challenges, say those 200-plus HR leaders? Raising wages and salaries. SMH.
The 85-page study analyzes such factors as less workforce participation among men, continuing reluctance to enter the trades among young people, and alarming disability rates in some states. The District of Columbia, North Carolina, Nebraska and Arizona have the least tight blue-collar labor markets, followed by Virginia, Mississippi, South Dakota and Nevada. (See how The Conference Board's state-by-state analysis compares and contrasts with Site Selection's Prosperity Cup and Business Climate rankings, powered by Conway Analytics.)
Join the Conway team April 20-21, 2020, in Lisbon, Portugal, for our next FDI Training Seminar. Investment promotion professionals will learn from Conway experts about creating a next-generation marketing and sales strategy, messaging and talent attraction and retention. We'll also delve into data-driven lead generation, using LinkedIn as a business development tool, building a startup ecosystem, FDI aftercare and blending growth goals with sustainable development trends.
Conway's renowned FDI Training Seminars provide you and your organization with the necessary skills, strategies, processes and best practices to pursue and retain corporate projects effectively.
TEXAS
A new professionals-only Flatbed Distribution Center in Dallas allows trucks to drive right down the aisles of the 800,000-sq.-ft. facility to load up with lumber, concrete blocks and drywall, among other products, to deliver to professional contractor customers. The facility even includes a rail line. "We expect to build 40 flatbed distribution centers in the 40 largest markets, so we can bring those products to customers on a same-day, next-day basis," said Home Depot Executive Vice President of Supply Chain & Product Development Mark Holifield at the FDC's grand opening in January.
TEXAS AGAIN
Everyone knows that, in Texas, it's go big or go home. Right next to the FDC, Home Depot is constructing a 1.6-million-sq.-ft. e-commerce fulfillment center. All in all, Home Depot will have 4.5 million sq. ft. of warehouse space in Dallas when this facility is complete. The property where these two massive structures are located used to be the Vought Aircraft manufacturing plant site, which opened in the 1940s and closed in 2013 (nine years after Vought had planned a 3,000-job expansion). Home Depot has pledged to invest $1.2 billion to build approximately 150 new facilities across the country to reach 90% of U.S. customers with same-day and next-day delivery.
SITE SELECTION RECOMMENDS
Among several recently released reports from global site consultancy Hickey & Associates is the India Government Incentives Update 2020 Report, analyzing key industries and workforce data, along with a detailed update on policies, programs, and initiatives by state.
With 500 million workers, India has the world's second-largest workforce.
Camp Hall is a new breed of commerce park — one specifically designed to connect people, place and industry.
Master-planned for ultimate functionality, Camp Hall offers a wide variety of options for businesses with a desire to thrive. Camp Hall provides specific site-development opportunities ranging from 7 to 600 acres. This wide range of parcel sizes allows for maximum flexibility to meet industry-specific needs.
Camp Hall is thoughtfully designed to provide worldwide access, make the most of the region's natural surroundings, and achieve an attractive quality of life for the workforce. Our vision serves the growth of industry and economy in South Carolina, attracts world-class employers, and will support the needs of future users.
Conway, Inc. Global Director of Training & Events Laura Martin recently made this photo of The Markthal in Rotterdam, Netherlands. The building in the historic Laurenskwartier is referred to by its developers as "a sustainable combination of food, leisure, living, and parking," with a central market with space for 96 fresh food stalls and shops. A mural on the vaulted interior called "Cornucopia," by artists Arno Coenen and Iris Roskam, shows "massively enlarged images of food products alongside flowers and insects, in reference to Dutch still-life paintings from the 17th century." A total of 228 apartments in the structure follow strict Dutch laws regarding natural daylight.