FROM SITE SELECTION MAGAZINE MAY 2020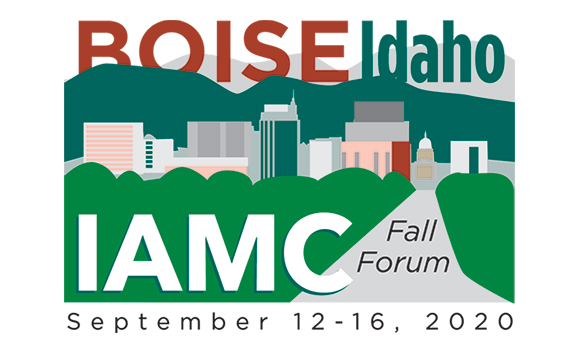 ASSOCIATION NEWS
IAMC Chair Colleen Caravati details the ways IAMC is there to support its members during the pandemic. John Salustri talks to leaders from Keyser, Volvo and AkzoNobel about force majeure and getting along with landlords.
UNITED KINGDOM
L.A-based Riot Games, the game developer and publisher best known for League of Legends, in April completed its acquisition of Hypixel, whose community-powered block game Hytale amassed over 2.5 million sign-ups for its beta version and will be playable by everyone in 2021. Riot Games was among the lead angel investors when Hypixel launched in 2018. The new permanent office in Derry~Londonderry, Northern Ireland, will act as a base for back-office functions and quality assurance. Hypixel is hiring for 20 new positions in these areas, with further growth expected as the development of Hytale progresses.
MASSACHUSETTS
Max Finkelstein Inc., the 101-year-old wholesale tire distributor based in New York City's Astoria neighborhood in Queens, has signed a lease in Northborough, on the western outskirts of Boston near Worcester, that adds to its portfolio of 16 distribution centers comprising 1.5 million sq. ft. across the northeast and mid-Atlantic regions. The company, which still just has one retail location, in Astoria, last year opened a warehouse in Colonial Heights, Virginia, in the Richmond area, just before celebrating its 100th anniversary (96 of them as a Goodyear dealer). Babcox Media reported that as of early last year, the company had "150 trucks on the road, 450 employees and operates 15 distribution centers with plans to continue to expand."
CONWAY ANALYTICS SNAPSHOT
The U.S. Census Bureau in late June released its most detailed statistics on the U.S. manufacturing sector in more than two years from the newest Annual Survey of Manufactures (ASM), which contains data for survey year 2018. The 2018 ASM Summary Statistics table provides data on employment, payroll, cost of materials consumed, operating expenses, value of shipments, value added by manufacturing, fuels and electric energy used, and inventories.
Compare and contrast the ASM's graph of top U.S. manufacturing sectors by value of shipments with Site Selection's tally of Top Industries globally by number of facility investments (which also counts non-manufacturing sectors) and you'll see food & beverage near the top in both. However, machinery & equipment ranks No. 1 in our list, and No. 5 in the ASM.
2019 Top Industries
by Number of Projects
| | | | |
| --- | --- | --- | --- |
| Industry | New | Exp. | Total |
| Machinery, Equipment & Construction | 483 | 347 | 830 |
| Food & Beverage | 371 | 289 | 660 |
| Business & Financial Services | 353 | 306 | 659 |
| IT & Communications | 317 | 208 | 525 |
| Transport & Logistics | 320 | 204 | 524 |
Source: Conway Projects Database
Any peek into the negotiations for a corporate real estate project will find at least one utility official at the table. Shining the spotlight on the partnering power of utilities is what the September 2020 issue of Site Selection is all about, when we salute the nation's top 20 utilities in economic development. If you're active in utility economic development, be sure to respond to our questionnaire by Friday, July 10.
SITE SELECTION RECOMMENDS
NAIOP, the Commercial Real Estate Development Association, this week published a second edition of "Rules of Thumb for Distribution/Warehouse Facilities Design." In addition to topics such as site planning for truck and rail delivery, material handling equipment and racking systems layouts, the book addresses pandemic impact. "Industrial real estate is the hottest sector right now as it is directly impacted by the fact that the way we live and work is changing in real time," said Thomas J. Bisacquino, president and CEO of NAIOP. "Speedy delivery of goods has never been as much of a focus as it has been during the pandemic, and it will continue."
An excerpt shared by NAIOP notes that many brokerage, consulting and development firms expect that the outbreak may contribute to growth in long-term demand for warehouses and distribution centers. "In mid-April 2020, developers responding to shifting demand said they expected that the outbreak will lead retailers to adopt more robust e-commerce operations and expand inventories to improve supply chain redundancy. Analysts speculate that the outbreak could lead consumers to shift permanently more of their purchases online, including for goods they had previously been reticent to order online, such as groceries. Collectively, these trends could spur long-term demand for industrial real estate."
Respond, Recover, Thrive - Business Expansion in the Age of COVID-19
Speakers:
Ron Starner
Executive Vice President, Conway, Inc.

Brandon Pyers
Senior Manager, National Credits & Incentives, Deloitte Tax LLP

Carl Nerlich
Managing Director, National Multistate Tax Services, Deloitte Tax LLP
Tuesday, June 30th: 11:00AM - 12:30PM EDT
Register now to join thought leaders from Conway and Deloitte for an intimate virtual session specifically created for economic developers who want to connect with leading site consultants to discuss how their region can enable recovery and expand in the midst of crisis.
Ask questions directly to the speakers during the live 30 minute Q&A after the panel!
Cost: $250
Conway, Inc. Global Director of Training & Events Laura Martin last weekend made this photo of the International Criminal Court in the Hague, where cases of international war crimes and crimes of genocide, among others, are tried. The green-growth façade is a hint at the city's overall sustainability goals: It aims to be climate-neutral by 2030, 10 years ahead of the target date set by the Netherlands overall.
Since hosting the first international peace conference in 1899 (attended by delegates from 26 countries), The Hague now also hosts the Peace Palace, the International Court of Justice, Eurojust, Europol and a growing cluster of cybersecurity organizations it calls The Hague Security Delta (HSD).
Now that borders are opening and travel within Europe is allowed, Laura expects to return to documenting places across the region.