FROM SITE SELECTION MAGAZINE, JULY 2020 ISSUE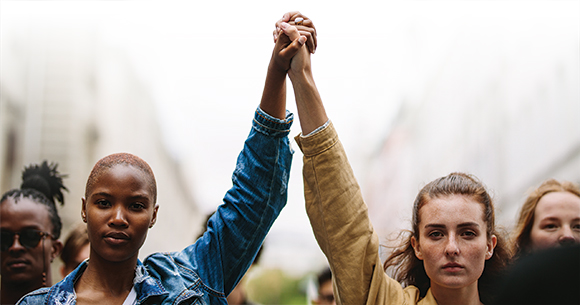 RACE & ECONOMIC DEVELOPMENT
In a companion essay to Publisher Adam Jones-Kelley's recently posted Letter From the Publisher, "Are We Better Than This?" Senior Editor Gary Daughters says the spotlight now shifts to corporate America in the struggle to recognize racial inequality, support economic empowerment in black communities and back minority entrepreneurs. He also talks to a prominent economic development leader about his own recent "driving while black" episode with local police.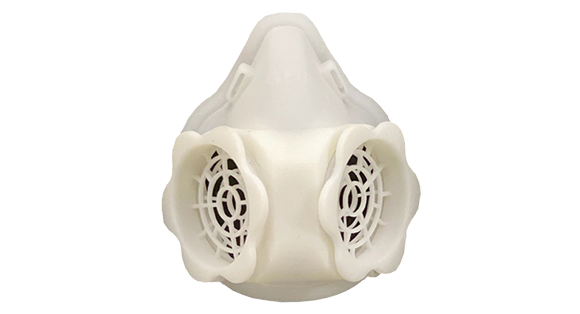 INVESTMENT PROFILE: Pflugerville, Texas
Additive manufacturers in Pflugerville respond quickly to COVID-19.
CONWAY ANALYTICS SNAPSHOT
Missing your favorite spectator sports? Discovering how little you miss them? Either way, you may find new spectator sports sector data from Deloitte's DataUSA compelling. According to their number crunching, the industry employs 153,000 nationwide (as of 2018) and even with astronomical pro salaries, pays an average wage of $49,692. The top three occupations in the industry are other managers, coaches and scouts; athletes and sports competitors; umpires, referees, and other sports officials; and customer service representatives.
The locations with the highest concentration of employees in the Spectator sports Industry Group are Broomall & Ardmore (West) PUMA, Pennsylvania (Greater Philly); Allston, Brighton & Fenway PUMA, Massachusetts (Boston); and Concord, Kannapolis Cities & Harrisburg Town PUMA, North Carolina (think NASCAR). Among other findings of interest to superfans and anti-fans alike: "The industry that purchases the most products or services from the hospitals industry group is spectator sports."
Dig into DataUSA's resources, then compare regions to Conway Analytics' corporate project investment data sets to discover new opportunities across all sectors.
This map shows the PUMAs in the United States that employ more people in the spectator sports industry group than expected given both the size of that location's overall labor pool and the national size of the spectator sports industry group.

Images courtesy of DataUSA
WEST VIRGINIA
After successfully pitching West Virginia as the home for The Clorox Company's newest cat litter manufacturing facility, West Virginia Gov. Jim Justice in June congratulated the company for securing approval from the Berkeley County Planning Commission to move forward with construction on the site, which is slated to bring 100 jobs and $190 million in economic impact to the Eastern Panhandle. The facility will be built in Tabler Station Business Park just outside of Martinsburg, and will make West Virginia the only state to be home to three Clorox company plants — the other two manufacture Kingsford charcoal. Clorox anticipates the facility will be fully operational in 2022. "This company is absolutely an American icon," said Gov. Justice. "It's a company that's flat-out a world leader, and to have them continue to choose West Virginia is really going to bring us all kinds of goodness."
TEXAS
AT&T is creating an additional 240 jobs at its call center located off North Loop 289 in the X-FAB building in Lubbock. The expansion will take place over the course of six months, adding 40 new positions each month. "We continue to look forward to expanding AT&T in Lubbock," said Fred Maldonado, regional vice president of external and legislative affairs at AT&T Texas. "We are pleased to continue working with LEDA [Lubbock Economic Development Alliance], who we view as a strategic partner and a valuable community resource in helping us meet our needs as we look forward to a future of growth and progress." The project was one of three announced in an afternoon press conference in mid-June that cumulatively involved $103.1 million in capital investment, 404 additional jobs and 86 jobs retained in the area.
SITE SELECTION RECOMMENDS
Rhodium Group's annual independent review of U.S. greenhouse gas emissions and the country's progress toward climate and economic growth goals this year explores various aspects of uncertainty introduced by COVID-19. Among the observations in the 18-page "Taking Stock" report: "Between March 15 and June 15, transportation emissions declined by 28% compared to last year's levels." Another: "At the peak of the lockdown, coal generation was down more than 30% year-on-year, with wind and solar generation surpassing coal for the first time in U.S. history."
Located in Rowan County, North Carolina, the Mid-South Industrial Building offers over 1 million square feet of manufacturing and distribution space on 537 acres. Ideally positioned in the Charlotte Metro region in the growing state of North Carolina, nearly 4 million people live within 60 miles of our community.
The building features 30-foot ceilings, rail access provided by Norfolk-Southern, a 2.3 MGD wastewater treatment plant and 97 MW electric availability from an on-site substation. Available for sale or lease, the Mid-South Industrial building is located within 14 miles of three interstates (I-40, I-85, I-77).
A 1.3 million-person labor pool and a low cost of living combine with a pro-business environment to make the Mid-South Industrial Building an exceptional location for your company. Please click the image to learn more!
Inducted last week as an honorary member of the Maasai tribe, Conway President and CEO and Site Selection Publisher Adam Jones-Kelley (second from left) is shown here doing the traditional warrior jump with his Maasai brothers. The Maasai of East Africa live in southern Kenya and northern Tanzania along the Great Rift Valley and are thought to be the second largest tribe in Africa. Some estimate that as many as 1 million Maasai live in the two countries, but numbers are difficult to confirm because Tanzania does not inquire about ethnicity, and because, according to the Maasai Association, "many Maasai see the national census as government meddling and often miscount their numbers to census takers." Conway has supported impoverished children in Tanzania for several years, and will formally launch a new charity, The Doma Project, next month. Details to follow.