FROM SITE SELECTION MAGAZINE, JULY 2020 ISSUE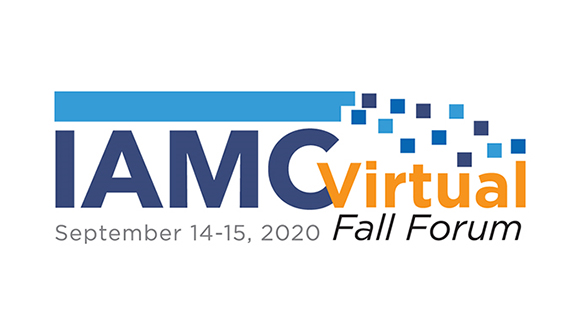 ASSOCIATION UPDATE
IAMC Chair Colleen Caravati on taking the high road; and insights on getting back to work from trucking firm Werner Enterprises, Hershey Company and the Arkansas Economic Development Commission./p>
SITE SELECTION RECOMMENDS
Last week the island of Puerto Rico hosted a three-day "Industry Capabilities Tour" by White House Special Representative to Puerto Rico and Disaster Recovery Rear Admiral Peter T. Brown and other federal officials. The delegation visited companies in the pharmaceutical, medical device and aerospace industries, as Invest Puerto Rico and other organizations showcased the island's capabilities as a global manufacturing hub and U.S. solution to filling key supply chain gaps. The visit followed President's Trump's executive order issued August 6 to increase domestic production for essential medicines and active pharmaceutical ingredients (APIs), in addition to personal protection equipment and medical devices. It also directed federal agencies to consider domestic procurement toward these industries and build a resilient supply chain strategy around the U.S.
"When the Coronavirus COVID-19 pandemic first impacted the United States, our nation confronted and experienced the extent of our dependency and the reality of the consequences of relying on a foreign chain supply," said Jennifer M. Storipan, executive director of the Puerto Rico Federal Affairs Administration, in an official statement on Friday. "We saw a shortage of materials and equipment necessary to battle the worst pandemic of modern times. Puerto Rico can help reduce our nation's dependence on foreign chain supply with an industry that has proven resilient and cost-efficient, as labor costs are 20 to 30% lower than those on the mainland."
Puerto Rico is the largest exporter of medical and pharmaceutical equipment in the U.S., distributing over $53 billion in biopharmaceuticals within the past year.

Photo courtesy of Invest PR
INDIANA
Two years after Louisiana-based distiller Sazerac bought the former General Mills Pillsbury factory across the Ohio River from Louisville in New Albany, and one year after changing the bottling facility's name to Northwest Ordinance Distilling, the bottling and distribution operation is up and running, and already growing. This new 50-job expansion comes directly after the initial $66 million investment that was to create 40 jobs. The new name is a tribute to the signing of the 1787 Northwest Ordinance that created the plans for settling the territory northwest of the Ohio River.
TEXAS
North Dakota–based Killdeeer Mountain Manufacturing, a maker of circuit card assemblies and cable and fiber harnesses for the aerospace and military sectors, announced earlier this month it would establish a new manufacturing site in Kerrville, located in Texas Hill Country northwest of San Antonio. Killdeer President and CEO Don Hedger, whose company has grown four facilities in southwest North Dakota since its founding in 1987, tipped his cap to Texas Gov. Greg Abbott, the Kerrville Economic Development Corporation and the Texas Workforce Commission. "Great leadership," he said. "Texas is great to work with, and the Hill Country is a special place." A Texas Enterprise Fund (TEF) grant of $903,000 has been extended to Killdeer.
Photo courtesy of Big Basin Redwoods State Park
As the lightning fires burn vast swaths of forest in California, one of the locations hit the hardest is Big Basin Redwoods, California's oldest state park, established in 1902. Some of its ancient coast redwoods are more than 50 feet around and as tall as the Statue of Liberty, says the park's website. "At 1,000 to 1,800 years old, some may predate the Roman Empire." Sempervirens Fund is California's oldest land trust and the only organization dedicated exclusively to protecting the redwood forests of the Santa Cruz Mountains. The Fund has established this web page for those seeking to help the area recover.