ONLINE INSIDER
That's the question posed by Lacy Beasley as she examines retail adaptation in communities across the nation. Plus: Two views of retail from MIT, and new retail workforce statistics from the U.S. Census Bureau.
FROM SITE SELECTION MAGAZINE, SEPTEMBER 2020 ISSUE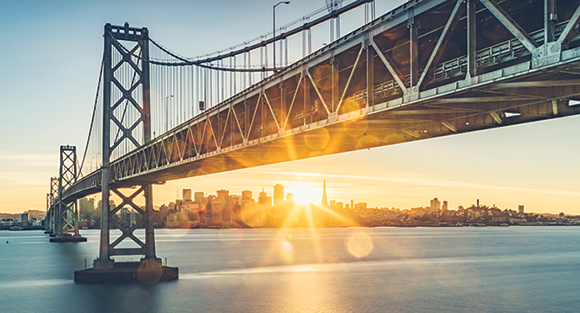 CALIFORNIA
Silicon Valley is building something: a united front in the crisis.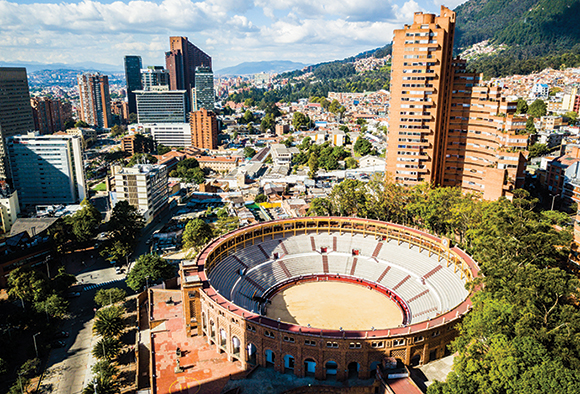 INVESTMENT PROFILE: COLOMBIA
Near-shoring, infrastructure and a surging middle class are the active ingredients for Colombia's next-generation economy.
The editors of Site Selection are preparing the annual Business Climate rankings, and we need your help. A key part of the rankings that appear in our November issue is input from you on which states have the business climates you find most attractive.
Please take a minute to respond to the simple survey that follows. The deadline is Friday, September 18th.
Click here to take this survey.
Thank you for your valuable time.
Sincerely,
Mark Arend
Editor in Chief
Site Selection Magazine
www.siteselection.com
You can now access the complete Digital Edition of Site Selection's 200-page September 2020 issue. Inside you will find our annual Global Groundwork Index infrastructure rankings, Top Utilities in Economic Development and Canada's Best Locations reports, as well as industry reports on eds & meds and cold-chain logistics, and an update on life sciences innovation in Asia. You'll also find The Long Island Intelligence Report, and area spotlights on Texas (the Tesla blockbuster), California, North Carolina (including Centene's big investment), Missouri, Nevada, the Upper Midwest, Southeast and Mid-Atlantic states. Finally, you can access Site Selection Investment Profiles about Colombia; San Joaquin County, California; Consumers Energy; Lufkin, Texas; Franklin, Wisconsin; San Bernardino County, California; Hoosier Energy; and Allen, Texas.
CONWAY ANALYTICS SNAPSHOT
In our final look at the recently released INC. 5000, we explore which sectors predominate in this year's group. Software leads the way. Services dominate, but the prominence of construction, business products, consumer products and real estate indicates the continuing presence of manufacturing and industrial activity among fast-growing firms. Just outside the Top 10 is a sector sure to inch its way upward in next year's tally, if current activity is any indication: transportation & logistics.
Thirteen of the top 100 fastest-growing firms are software companies, starting with No. 1: Atlanta-based OneTrust, with its 483.37% growth rate. California leads all software cultivators by far, with 112 (20.3%) of the 551 software firms. New York and Texas come next with 39 each, followed by Georgia with 28 and Florida with 27.
As for cities, you might presume San Francisco to be No. 1 with 28 INC. 5000 software firms. But you'd be wrong: New York has 29. Next in line come No. 3 Atlanta (21), Chicago (15) Austin (13), Denver (11) and Boston (10).
Compare and contrast the sector results below with Site Selection's annual Top Industries analysis of corporate facility projects by busiest sector, where different labels apply, but overlap can be detected. — Adam Bruns, based on data calculations by Daniel Boyer and Mark Bertram
Top 10 Sectors Among INC. 5000
| Sector | No. of Firms |
| --- | --- |
| Software | 551 |
| Advertising & Marketing | 454 |
| Business Products & Services | 453 |
| Health | 351 |
| Construction | 347 |
| IT Management | 330 |
| Consumer Products & Services | 310 |
| Financial Services | 265 |
| Government Services | 243 |
| Real Estate | 192 |
SITE SELECTION RECOMMENDS
A new report from RCLCO Real Estate Advisors updates the firm's original 2016 analysis of the "Whole Foods Effect" — the premium added to the value of apartments that have a Whole Foods on the ground floor. Among its findings:
"Apartment communities with a Whole Foods on the ground floor achieve, on average, a rental rate premium of 5.8% above comparable apartment communities in the immediate local area, after adjusting for qualitative and quantitative differences among these communities. This represents an increase of 1.5 percentage points relative to RCLCO's findings in 2016, when we found that Whole Foods buildings earned only a 4.3% premium."
Communities with a ground-floor Trader Joe's earn the same premium—5.8%—as those that contain a Whole Foods. Other premium grocers, which were not included in the 2016 analysis, "drive a lower — but still meaningful — premium of approximately 3.3%." They include Sprouts, Fresh Thyme, Harris Teeter, Fairway Market and Safeway.
ECUADOR
CEVA Logistics, the CMA CGM Group third-party logistics company based in Marseilles, France, has opened new offices in Ecuador and in Uruguay as part of strategic expansion across Latin America. In Ecuador, air, ocean and ground operations will be headquartered in Guayaquil, and multi-modal operations have been established in the capital Quito. "Ecuador is a strategic market in the region," said the company. "Production of perishable products is especially diverse (flowers, cocoa, seafood, fruits and vegetables…) and has a high potential. Furthermore, Ecuador offers access to key export markets, in other Andean countries such as Colombia and Peru, as well as the USA, Asia and Europe." The new head office in Uruguay is in Montevideo, where the port is a primary logistics hub. CEVA employs 78,000 at more than 1,000 facilities in more than 160 countries.
NETHERLANDS
Denver-based global professional employer organization (PEO) Velocity Global early this month selected Amsterdam as the location for its European HQ, after originally locating an office there in 2018. The firm serves as an Employer of Record for supported employees in countries where clients have not set up a legal entity, enabling companies to compliantly expand internationally in a matter of weeks, and reduce their expansion costs. "The number of clients expanding in Europe more than doubled this year compared to the same period in 2019," said Velocity Global founder and CEO Ben Wright, whose firm now employs more than 30 in Europe. "Even amidst a global pandemic, our growing clients also doubled the number of supported employees onboarded in Europe this year compared to the same period last year." A company report finds that 41% of tech companies in the U.S. and the UK targeted Europe as the most promising market to grow their customer base.
Located in Georgetown County, South Carolina, the Georgetown County Spec Building offers 50,000 square feet of newly developed spec space within the county's established 612-acre industrial park, the Georgetown County Business Center.
The spec building features 26-foot ceilings, a build-to-suit interior, and the potential for future expansion. Its location gives it excellent access to two of the hottest tourist destinations, not only is South Carolina, but in the United States, Charleston and Myrtle Beach. If you're looking for easy access to these markets, but with a fraction of the everyday traffic, then this building is perfect for you. Available for sale or lease, the spec building is also rail accessible.
Have we peaked your interest? Take a 360 tour of the building and the surrounding park today, by clicking the image above. While you're there, take a look at the more than 130 properties our region has to offer.
This scene of a crew from FPL restoring power at night during Tropical Storm Isaias in Miami in August continues to be repeated as line crews from many of this year's Top Utilities in Economic Development respond to massive storm damage. FPL sister company Gulf Power had a restoration workforce of 7,000 ready to roll as Hurricane Sally came ashore this week. Early this month, an Entergy storm team of 8,300 and growing was on the ground in southwest Louisiana to rebuild a power grid that saw damage from Hurricane Laura that included 1,000 transmission structures, 6,637 broken poles, 2,926 transformers and 338 miles of downed distribution wire.