FROM SITE SELECTION MAGAZINE, SEPTEMBER 2020 ISSUE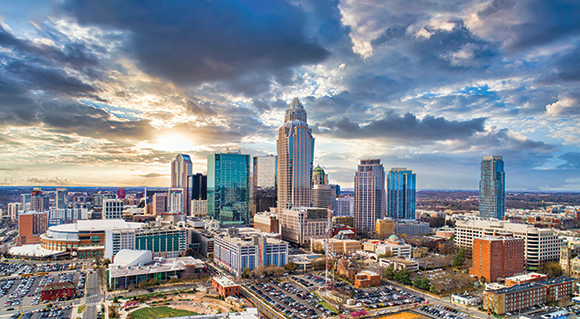 NORTH CAROLINA
Talent and incentives helped seal the biggest project in North Carolina history.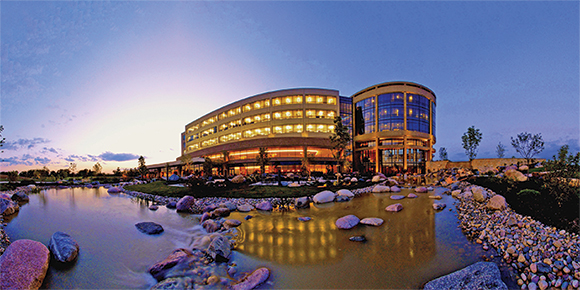 INVESTMENT PROFILE: FRANKLIN, WISCONSIN
When companies choose the Milwaukee suburb of Franklin, they've picked a destination.
MINNESOTA
Millerbernd Manufacturing Company, a fabricator of light and traffic structures; rolled rings and cylinders; and airfield ground lighting products, announced in June it is building a new modular facility that will consolidate three ring and cylinder production facilities into one building, which can be expanded up to 200,000 sq. ft. as customer demand increases. When complete later this year, it will be the first development in the Winsted Industrial Park, located less than a mile from the existing campus in Winsted, the town just west of the Twin Cities where the company was founded in 1933. Millerbernd also will reconfigure its current production layout to allow for capacity expansions of its pole and airfield ground lighting business units on its current campus. Millerbernd's management team spent months working with state and local officials on the expansion, including the City of Winsted, McLeod County and the Minnesota Department of Employment & Economic Development (DEED).
"Under ordinary circumstances this would not be an ideal time to make major capital investments," said Trevor Millerbernd, CEO of Millerbernd Manufacturing, "but we are confident about our future and the overall economy, especially as reshoring of American manufacturing gains momentum. We also understand how important this expansion is to local businesses involved in the project, so we decided to move forward rather than push it back."
ARIZONA
Dallas-based COMSovereign Holding Corp., a U.S.-based developer of 4G LTE and 5G connectivity and infrastructures, announced in August it had signed an agreement to acquire a 140,000-sq.-ft. building on 12.7 acres in Tucson for its U.S.-based manufacturing. The company anticipates utilizing the new facility to produce the majority of its wireless radio products, as well as serve as the primary manufacturing site for its power supply and drone business units. Full-scale production at the facility is expected to commence by the end of the first quarter of 2021. The company has received a job training grant from the Arizona Commerce Authority valued at $590,519 for the hiring and training of more than 300 new employees.
"With the signing of this purchase agreement, COMSovereign continues to fulfill its 'made in the USA' promise with a new central manufacturing hub for products from across our portfolio including from our wireless radio subsidiaries as well as power supplies from InduraPower and tethered lighter-than-air and rotor platforms from Drone Aviation," said Dan Hodges, chairman and CEO. "We look forward to commencing full-scale operations in Tucson and drawing upon the deep talent in the local community that will play an important part in helping COMSovereign bring technology leadership in telecommunications back to the United States."
SITE SELECTION RECOMMENDS
If you're still uncertain about when you might attempt to reopen your office, you're certainly not alone. A Conference Board survey released early this month reported that 35% of responding managers and executives said the timing of when their companies will reopen the workplace is unknown. The highest levels of uncertainty were in Miami (46%), Seattle (43%), San Diego (42%), Washington, DC (41%) and San Francisco (41%). The survey polled more than 1,100 businesspersons across 20 U.S. metro areas in late August. It also found that only about 60% of companies have consulted their workers about their levels of readiness and comfort in returning to the workplace.
Photo/rendering courtesy of Ford Motor Co.
The latest of many generations of investment was announced earlier this month at Ford's historic Rouge Complex in Dearborn, Michigan. Once complete, the new facility will add 300 jobs as part of a $700 million investment (including battery assembly and production) in the F-150 PowerBoost hybrid and fully electric F-150. Designed by Albert Kahn, the original Rouge plant was constructed starting in 1918, when it manufactured Eagle Boats for the U.S. Navy during World War I. By the time it was completed in 1928, the Rouge complex featured 93 buildings and utilized its own railway system with more than 90 miles of track to distribute parts. Between 1919 and 1926, according to the Detroit Historical Society and The Henry Ford, the plant employed 75,000 people across its 2,000 acres. As of 2018, the plant had dwindled to around 600 acres with 6,000 employees.