FROM SITE SELECTION MAGAZINE, NOVEMBER 2020 ISSUE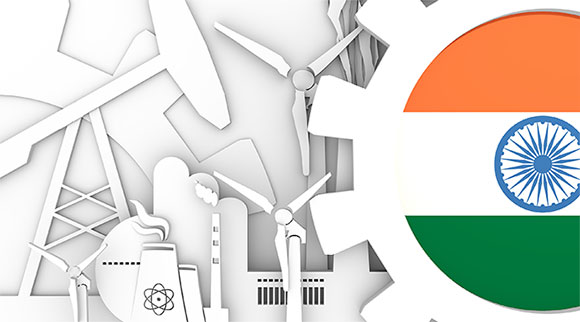 INDIA
Analysts from Tractus Asia say India, tired of playing the understudy, is ready to take the stage as Asia's next manufacturing superstar.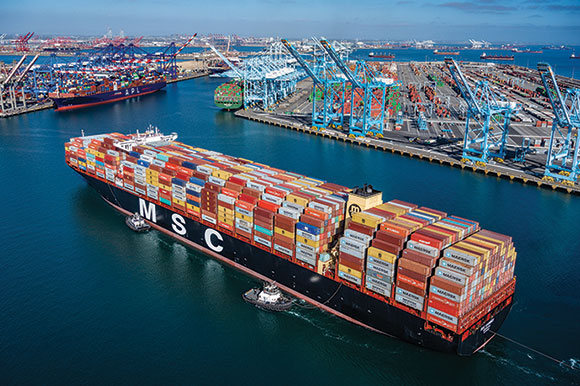 INVESTMENT PROFILE: SAN BERNARDINO COUNTY, CALIFORNIA
How San Bernardino County became Inland Southern California's supply chain king.
CONWAY ANALYTICS SNAPSHOT
The results of the 2020 Collegiate Inventors Competition are in. A team from Rice University took the undergraduate prize with their Universally Friendly Obturator, a device that simplifies the brachytherapy procedure, a type of radiation therapy used to treat late-stage cervical cancer. Hyunwoo Yuk of MIT earning the graduate award for his SanaHeal bioadhesive. The full list of runners-up and people's choice winners is available on the website of the National Inventors Hall of Fame (NIHF) based in North Canton, Ohio, just a 15-minute drive from the more well-known Pro Football Hall of Fame in Canton.
Judged by NIHF inductees and United States Patent and Trademark Office officials, the inventors competition has taken place annually for 30 years, which prompted me to wonder which territories and institutions have won the most awards over that span of time. NIHF Public Relations Coordinator Ken Torisky was happy to oblige by compiling the complete list of 145 award winners over those 30 years. Here are the top states:
Top States, Collegiate Inventors Competition Awards 1990-2020
1. Massachusetts (27)
2. California (20)
3. Maryland (15)
4. Ohio (9)
5. Illinois (8)
Connecticut was No. 6, and the prizes all went to students at one institution — Yale University — which sits among the elite in terms of NIHF awards by institution:
Top Institutions*, Collegiate Inventors Competition Awards 1990-2020
1. Johns Hopkins University (13)
2. Massachusetts Institute of Technology (12)
T3. Harvard University (7)
T3. Yale University (7)
5. Stanford University (5)
*Several universities in the University of California system have tallied multiple awards, led by UC-San Diego with four. Collectively they have earned 13 awards, which would tie the system with Johns Hopkins for No. 1. — Adam Bruns
MIT graduate student Hyunwoo Yuk displays the double-sided tissue adhesive SanaHeal that won him the $10,000 National Inventors Hall of Fame prize this fall.

Photo by Tony Pulsone courtesy of MIT
SITE SELECTION RECOMMENDS
Graphic courtesy of the U.S. Census Bureau
It may seem like ancient history now, but the 2017 Economic Census Geographic Area Statistics (the most recent available) have been released, showing industry growth and changes by state for that year, which can be indicators of more long-term trends. "California has the highest population of any state and it comes as no surprise that in 2017, led the nation in sales, shipments or revenues in 11 of the 18 North American Industry Classification System (NAICS) sectors covered by the 2017 Economic Census," the Census Bureau tells us. "But states with large populations were not the only ones to lead the nation. North Dakota experienced the biggest jump ($4.1 billion) in revenue over this period for the mining sector. South Carolina led in manufacturing (up $39.4 billion)." The series also includes data at the metro area, county, and economic place (city or town) levels for selected NAICS sectors, which are crucial resources for a wide variety of business data users.
INDIA
As reported by the Deccan Chronicle and other Indian newspapers, Amazon Web Services is establishing another region for its services by setting up three new availability zones in Hyderabad and elsewhere in Telangana state. Each availability zone (AZ) involves multiple data centers — hence the $2.7 billion price tag. "In a virtual briefing, AWS said the new 'AWS Asia Region' in Hyderabad will consist of three AZs at launch and join the existing nine AWS Regions and 26 AZs across Asia in India, Australia, Greater China, Japan, Korea, and Singapore," the Deccan Chronicle reported. "Globally, AWS has 77 AZs across 24 infrastructure regions with announced plans to launch 15 more AZs and five more AWS Regions in India, Indonesia, Japan, Spain, and Switzerland."
ALABAMA
The more visible side of Amazon continues to stretch into new warehouse space worldwide, including a new delivery center in Bessemer, after the city's major Amazon fulfillment facility just opened last spring. Amazon is also investing in a new delivery center in Birmingham, 15 miles to the northeast. Bessemer also just welcomed a new distribution center from Lowe's. The birthplace of two-sport superstar Bo Jackson, Bessemer, located in an area rich in iron ore, was named for Sir Henry Bessemer, inventor of a unique steel-making process, by city founder Henry Fairfield DeBardeleben who boughrt 4,000 acres for the new town after becoming president of the Bessemer Land and Improvement Company in 1886.
Photo courtesy of TopTenRealEstateDeals.com
Lilium, a Munich-based aviation company developing an all-electric, vertical take-off and landing (eVTOL) jet aircraft, made this recent photo of its aircraft from a helicopter as it flew in the Big Apple. Lilium this week partnered with Tavistock Development Co. and the City of Orlando to establish its first urban and regional air mobility network region in the U.S., to be launched by 2025 in Lake Nona. "The Lilium Jet aircraft can travel further and faster with distances of up to 186 miles (300 km.) within one hour on a single charge," said the company, "enabling the connection of entire regions, creating significant economic impact for cities and their residents as well as increased access to industry, culture and nature." Lilium is headquartered in Munich and currently employs more than 600 people. "The Lake Nona vertiport will create more than 100 jobs in the Orlando area, with hundreds more to follow across Florida," said the company.