FROM SITE SELECTION MAGAZINE, NOVEMBER 2020 ISSUE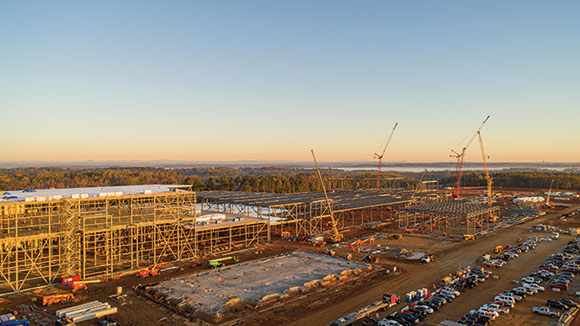 GLOBAL AUTOMOTIVE
Competition in the EV space is intense. Could this mega-project in Georgia fall victim?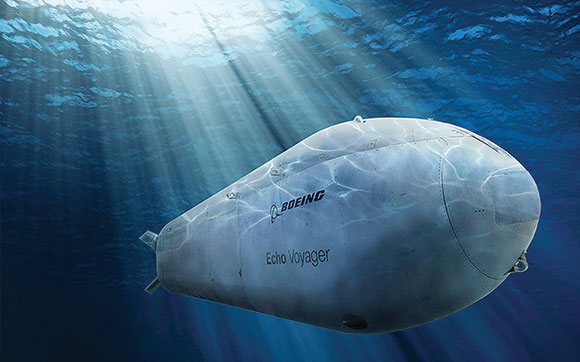 INVESTMENT PROFILE: HAMPTON ROADS, VIRGINIA
Huntington Ingalls' new center of excellence is the flagship for a new sector's arrival in Hampton Roads by air, land and sea.
UNITED KINGDOM
"A chocolate company has officially taken over the former Philips Avent factory in Suffolk — creating 220 jobs and bringing the saga about its future to an end," the East Anglian Daily Times reported earlier this month about the purchase of a former baby bottle plant by this Malaysian cocoa company. Philips had closed the site in July, resulting in the loss of 430 jobs, as it reduced its global portfolio from 50 to 30 sites and moved operations to a site in its home country of the Netherlands. "The Glemsford site offered a rare opportunity to acquire a large freehold facility with manufacturing capabilities already in place," Phil Dennis, director in the business space team at Savills Chelmsford, who advised on the deal, told Business Weekly. "Working with New Anglia LEP [Local Enterprise Partnership] and Babergh District Council we are very pleased to have retained the site for industrial use, proving there remains significant demand from industrial occupiers despite ongoing uncertainty." GCB also is standing up a new plant in Cote D'Ivoire in Africa, expected to start up production in 2021.
IOWA
Helped in part by a dedicated rail spur constructed by the City of Davenport last year, Sterilite, a Massachusetts-based maker of plastic injection-molded products for the home, is adding on to its 2.4-million-sq.-ft. plant in the city that just opened in 2018. "Sterilite is proud of our team of over 350 employees who have successfully ramped up initial production in Davenport," Richard Klim, plant manager, said in a Quad-City Times report. "We are excited to enter the next phase of our growth and to provide additional opportunities for people in our community." Sterilite was founded in 1939 in Fitchburg, Massachusetts as a partnership between Saul and Edward Stone and Earl Tupper, the inventor of Tupperware, a competitor that made its debut in 1946.
SITE SELECTION RECOMMENDS
Photo courtesy of Federal Reserve Bank of Atlanta
The Federal Reserve Bank of Atlanta last week announced the release of the U.S. Commercial Real Estate (CRE) Momentum Index, which combines economic and real estate market data for more than 300 metro areas. A new interactive market analysis tool will enable users to track the CRE Momentum Index over time to identify trends and assess market risks for the four major property sectors — apartment, office, retail, and industrial — as well as view the underlying variables that affect the index's movement. One of the intended uses of the tool is to help small and medium-sized banks more quickly identify and accurately gauge risk as they are engaged in commercial real estate lending.
The CRE Momentum Index combines publicly available economic data such as employment, e-commerce, retail sales and others, with third-party, market-specific data such as occupancy trends and construction forecasts. The tool also provides a running quarter-to-date analysis as data are released in order to improve tracking in between quarterly data releases.
CONWAY DATA TRAINING & EVENTS
Photo by Tormod Amundsen/Biotope, courtesy of Kebony
A release from Oslo, Norway–based modified wood products company Kebony says their products have been used at this site called the Domen Viewpoint in Vardø, the only community in Norway to sit within the Arctic climate zone. Built by local company Finnmark Entreprenør and commissioned by the National Scenic Routes of Norway, the viewpoint, according to Kebony, already is attracting visitors because of the "magnificent views it offers of Arctic land, fjords and the sea." The area ran into hard times in the 2000s when its fishing industry collapsed. But tourism is taking up some of the slack in the town whose name means "wolf island."
"Vardø is famous for its festivals, street art and snowball fights, winter storms and midnight sun, birdlife and fishing," the chamber of commerce tells us. "In a cold and stormy climate, in the midst of spectacular Arctic nature, you meet open-minded and generous people."