FROM SITE SELECTION MAGAZINE, NOVEMBER 2020 ISSUE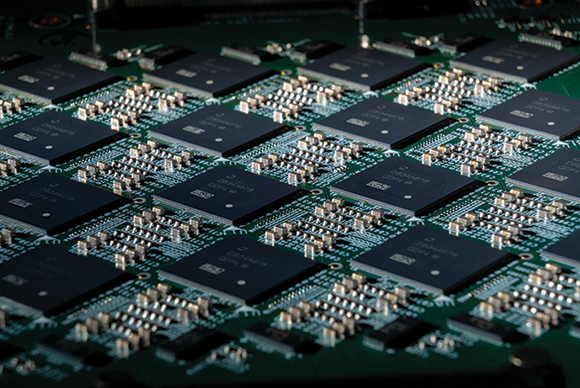 SOUTHWEST U.S.
A region known for its semiconductor fabrication leadership could reap the rewards if federal incentives come to pass.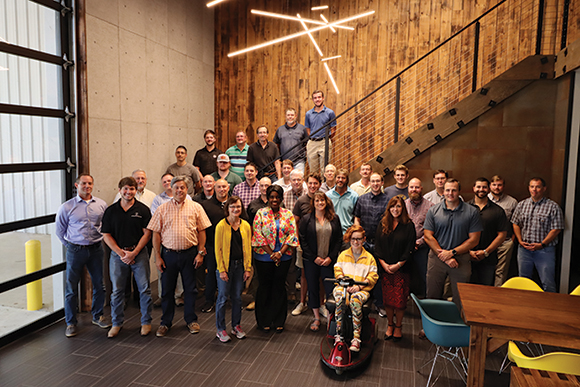 INVESTMENT PROFILE: NORTHWEST OHIO
Natural gas price stability and cost competitiveness give this region the edge.
CONWAY ANALYTICS SNAPSHOT
November was officially designated as National American Indian Heritage Month by President George H.W. Bush 30 years ago in 1990 via a joint congressional resolution. Now called American Indian and Alaska Native (AIAN) Heritage Month (with Native American Heritage Day occurring on Friday, November 27), the designation offers the opportunity to examine the most recent U.S. Census Bureau data about U.S. indigenous populations.
There are 574 federally recognized Indian Nations (variously called tribes, nations, bands, pueblos, communities and native villages) in the United States — 229 of them in Alaska alone — and numerous other tribes recognized by their respective state governments. Shown above is the most recent map reflecting locations of American Indian reservations or trust land. Shown below are the fastest-growing counties for AIAN populations, comparing numbers from 2019 to 2010, led in percentage growth terms by Clark County, Nevada, home to Greater Las Vegas, in a state that has 28 different nations represented. Across the same 2010-2019 time frame, Conway Data Analytics' projects database has recorded 697 corporate facility investments in these counties.
Among the sectors Indian nations are active in is unmanned aircraft systems (UAS): The Choctaw Nation of Oklahoma is part of a consortium led by Oklahoma State University that will receive $5.2 million over four years through a NASA University Leadership Initiative Award to search for ways to improve real-time weather forecasting of low-level winds and turbulence in both rural and urban environments with an eye to improving safety for UAS. The Choctaw Nation has worked with a number of companies, including Intel, on UAS innovation for several years.
Map and graph courtesy of U.S. Census Bureau
ISRAEL
As reported by Israel business news site Globes, a news release from Bayside Land Corp. last week announced a seven-year lease of a 28,000-sq.-m. building in the Matam High Tech and Business Park to an unnamed "leading international high-tech company." Within a short time, reports Globes, "it became apparent this was Apple," despite no official statement from the company. The lease will kick in when the first stage of the new building is complete in the third quarter of 2022. Haifa is home to a number of major high-tech R&D operations from such firms as Intel, Google, IBM, Yahoo and Israeli AI chip startup Annapurna Labs. The Matam park was intentionally located adjacent to Technion Institute of Technology when it was first conceived in 1968, reports Globes. Today it hosts around 11,000 employees, including at such companies as those named above, as well as Amazon, Qualcomm, Microsoft and Elbit Systems.
ILLINOIS
Parsippany, New Jersey–based Ferrero North America, part of the global confectionery company Ferrero Group, last week announced plans to build its first chocolate production plant in North America in Bloomington, known best as the home of Illinois State University. The new manufacturing center at the company's Bloomington facility will be Ferrero Group's third such chocolate center worldwide and first outside of Europe. It will allow the company to produce chocolate for Crunch, 100Grand, SnoCaps, Raisinets, Goobers, Ferrero Rocher and other Ferrero products. Over the last 18 months, Ferrero has expanded its North American headquarters; opened new distribution centers in Pennsylvania, Arizona and Georgia; and invested in the management of two facilities in Franklin Park, Illinois, as well as the plant in Bloomington. Ferrero has 3,000 employees in eight offices and 10 plants and warehouses in North America. The $13 billion Ferrero Group last year employed more than 36,000 and comprised 104 companies operating 31 manufacturing plants.
SITE SELECTION RECOMMENDS
Bitterroot Gateway Development has acquired a vacant five-building complex that used to be NorthWestern Energy's HQ in order to create a home for Montana Studios, a media production venture, in downtown Butte, Montana (pictured). The project will use Opportunity Zone capital as well as other financing and tax credit programs.

Photo courtesy of Visit Montana
Just like their counterpart free trade and special economic zones, Opportunity Zones offer benefits but suffer from a paucity of data by which to judge their performance. That may change soon, if the U.S. Government Accountability Office has anything to say about it. Released earlier this month just after Site Selection's latest analysis was published, a new 30-page GAO report notes, "Congress did not designate an agency with the responsibility and authority to collect data, evaluate, and report on OZ performance." It recommends that "Congress consider providing Treasury with authority and responsibility to collect data and report on OZ's performance, in collaboration with other agencies. As part of that deliberation, Congress should also consider identifying questions about OZ's effects that it wants Treasury to address in order to help guide data collection and reporting of performance, including outcomes." In its comments on the report, Treasury acknowledged the lack of clear guidance and authority to collect OZ data, says the GAO.
CONWAY DATA TRAINING & EVENTS
Photos courtesy of Virginia Peninsula Foodbank
On a press trip to the Hampton Roads region last November, I learned about the food and fund drive known as the Mayflower Marathon, which takes place over 57 straight hours every year on the weekend before Thanksgiving. Nearly one in four households has experienced food insecurity this year because of the pandemic, and Feeding America has projected a 50% increase in food insecurity in some parts of the region. I reached out to event staff yesterday to see what the tally was for this year's 24th edition.
"This year was a record-breaking event thanks to the community," says Karen Joyner, CEO of Virginia Peninsula Foodbank, breaking the record set just last year. "Based on our 'almost final' information, we brought in the equivalent of 405,000 meals this year compared to 243,000 meals last year. We received 731 turkeys compared to 638 turkeys last year." The event also benefits the Foodbank of Southeastern Virginia and the Eastern Shore. Altogether, the two organizations welcomed enough donations to collect 1,101,822 meals, breaking a record 700,000 collected last year. That total includes tens of thousands of pounds of food donated by motorcycle clubs in the region (above), as well as groups from such establishments as Demand Great Health and Fitness in Hampton (below). To find out how to give to foodbanks in your region, visit Feeding America. — Adam Bruns, Managing Editor, Site Selection magazine