FROM SITE SELECTION MAGAZINE, JANUARY 2021 ISSUE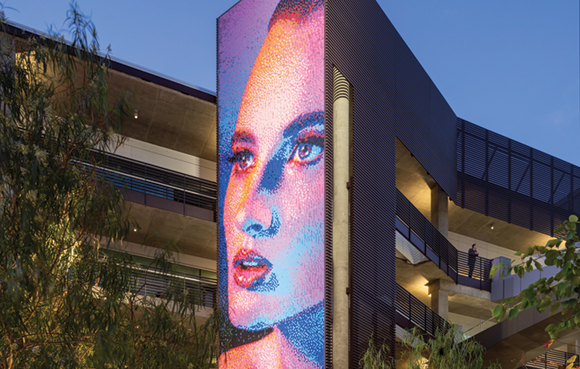 FILM & TV
From Hollywood to Amsterdam to Albuquerque, Netflix is creating new jobs at nearly the pace it's creating new films and shows.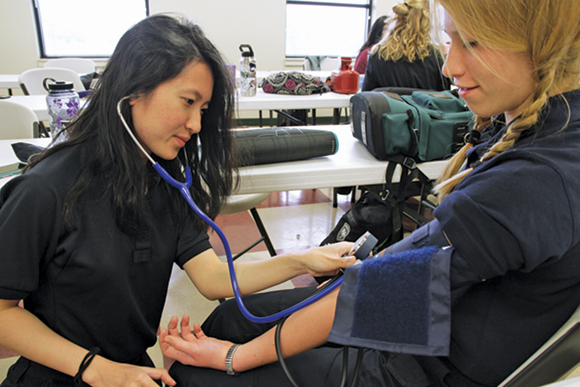 INVESTMENT PROFILE: PFLUGERVILLE, TEXAS
The Pflugerville Community Development Corp. has been the catalyst for workforce partnerships that put people back to work.
MICHIGAN
This 1,200-job project, expected to launch operations later this year, is one of five Detroit metro area buildings Amazon pledged to invest in last week as part of an expansion to support operations closer to customers. The other four sites — in Hazel Park, Pinnacle Park, Plymouth and Pontiac — include a same-day facility, XL fulfillment center and two sortation centers that play critical roles in the fulfillment of large products and "middle mile," or the process of transporting packages between Amazon sites before last-mile delivery. Packages are shipped to sort centers from Amazon Air hubs, gateways and fulfillment centers to be sorted by zip code before being transported to delivery stations or last-mile delivery partners, says the company.
MEXICO
This investment is just the latest in a string of investments Caterpillar has made in Nuevo Laredo since first launching a site there in 1998. Caterpillar says it has been a part of Mexico's growth since one of its predecessor companies, the Holt Manufacturing Company, sold its first product in Mexico in 1897. Caterpillar opened its first facility in Mexico in 1962, and today employs more than 10,000 in the country.
CONWAY DATA TRAINING & EVENTS
SITE SELECTION RECOMMENDS
"Due to the hard-hitting impacts of the COVID-19 pandemic, the clean energy industry finished 2020 with its fewest number of workers since 2015," says a new report prepared for E2 (Environmental Entrepreneurs), E4TheFuture and the American Council on Renewable Energy (ACORE) by BW Research Partnership. "Ten months after the nationwide unemployment crisis began, 70% of the jobs lost in the clean energy sector have yet to be recovered, according to the monthly report. At the rate of recovery since June, it would take about two and a half years for the clean energy sector to reach pre-COVID employment levels."
"While the emergency relief provisions in the year-end spending package can help," said Gregory Wetstone, president and CEO of the American Council on Renewable Energy (ACORE), "we look forward to working with the incoming Biden administration and the new Congress to move past the endless cycle of temporary stopgap measures and finally enact the kind of comprehensive, long-term, scientifically-driven climate policy that puts millions to work building the clean energy future Americans want and deserve."
While the states below show the most job losses, it is not doom and gloom across the board: "In December, Hawaii had the sector's highest growth rate at 1.2% while California again saw the largest total increase in jobs with 3,300 positions added (0.7%)," says a press release. "Florida, Illinois, New York, North Carolina, and Texas all added more than 600 jobs, while 15 states added fewer than 100 each."
State Clean Energy Unemployment by Total Losses
| | | |
| --- | --- | --- |
| State | Total Losses | Percent of Clean Energy Workforce |
| California | 71,615 | 13.0% |
| Georgia | 26,155 | 30.3% |
| Florida | 22,814 | 13.6% |
| Michigan | 21,946 | 16.5% |
| Texas | 18,622 | 7.6% |
| North Carolina | 17,044 | 14.9% |
| Pennsylvania | 16,735 | 17.2% |
| Washington | 16,580 | 18.6% |
| Ohio | 14,116 | 12.2% |
| Massachusetts | 12,088 | 10.6% |
For expanded state and county findings, download the full report here.
NPS/volunteer Bill Shugarts
Published in National Geographic on the 51st anniversary of the date of Martin Luther King, Jr.'s assassination, "Where the Streets Have MLK's Name" documented some of the more than 1,000 roadways around the world that carry the civil rights leader's name, starting with a street in Mainz, Germany, renamed just three weeks after his murder — eight years before Atlanta followed suit, and more than 40 years before it occurred in Memphis. Others are in Brazil, South Africa and India, among other nations. But that's just roads. If you open it up to all locations bearing his name, the total balloons into the tens of thousands, trackable at the UK-based open-source mapping project OpenStreetMap.
One of those places is the Martin Luther King Jr. Memorial in Washington, D.C., photographed here in September 2014 by volunteer Bill Shugarts for the National Park Service.