FROM SITE SELECTION MAGAZINE, JANUARY 2021 ISSUE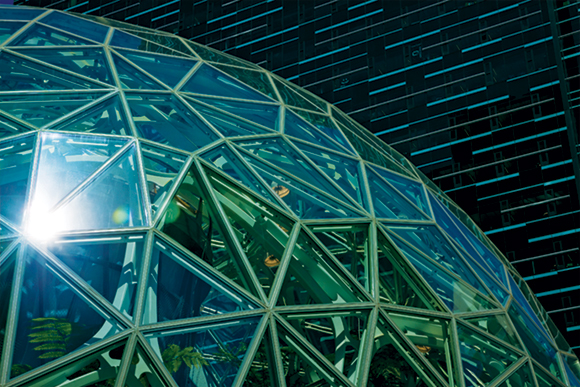 E-COMMERCE & LOGISTICS
Senior Editor Gary Daughters explores the facility expansion explosion by Amazon, which last year on-boarded an average of 2,800 employees a day between July and October.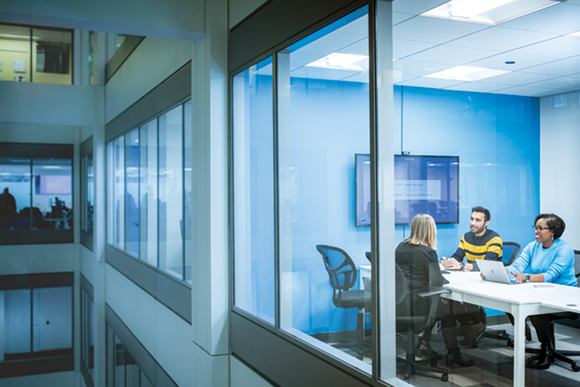 INVESTMENT PROFILE: DETROIT REGIONAL PARTNERSHIP
The Detroit Region's momentum is powered by people.
CONWAY ANALYTICS SNAPSHOT
Published January 24, the latest Investment Trends Monitor from the United Nations Conference on Trade and Development (UNCTAD) reports that global FDI "collapsed in 2020" falling by 42% from the 2019 total of $1.5 trillion to an estimated $859 billion. Developed countries were hit the hardest, with North American FDI plummeting by 46%, U.S. FDI dropping by 49% to $134 billion and the EU dropping by 67%, with the UK recording zero inward FDI. However, UNCTAD points out, there were bright spots in the gloom:
In Europe, Sweden saw flows double from $12 billion to $29 billion, and FDI to Spain rose 52% primarily on the strength of several acquisitions.
FDI flows to Israel increased from $18 billion to $26 billion.
In Asia, Japan's FDI inched upward from $15 billion to $17 billion. India's FDI rose by 13% on the power of digital sector investments. And China continued to be the world's largest FDI recipient, with flows rising by 4% to $163 billion. High-tech industries saw an increase of 11% in 2020, and cross-border M&As rose by 54%, mostly in ICT and pharmaceutical industries. "A return to positive GDP growth (+2.3%) and the government's targeted investment facilitation program helped stabilize investment after the early lockdown," the report says.
Conway Data Analytics does not track M&A, but does track corporate facility expansion activity worldwide, whether from a newly merged corporate entity or not. Since January 2019, the Conway Projects Database has qualified more than 500 projects from the six countries noted in the bullet points above, with 229 in India alone. See recent exclusive analysis from Tractus Asia in Site Selection's November 2020 issue.
UNCTAD expects any increases in FDI in 2021 to come from cross-border M&A activity, driven primarily by technology and health care — two industries affected by the pandemic. "European companies are set to attract more than 60% of the technology deals in value terms, but several developing economies are also seeing an increase," UNCTAD reports. "India and Turkey are attracting record numbers of deals in IT consulting and digital sectors, including e-commerce platforms, data processing services and digital payments," the report says. Meanwhile, it works the other direction too: "Indian IT companies have announced a 30% increase in acquisitions, targeting European and other markets for information technology services." — Adam Bruns
In this first installment of a new section to appear in every issue of the Site Selection Investor Watch, we present insightful stories and exclusive conversations from Conway Data's Custom Content division, led by Managing Editor Savannah King and Conway Data Executive Vice President Ron Starner. First up: the inaugural edition of a new annual: Workforce 2021. — Adam Bruns, Managing Editor, Site Selection
OVERVIEW
From child care to remote work, challenges abound as the pandemic continues.
HIGHER EDUCATION
The push for training drives innovative programs in higher education, and creates opportunity for Americans.
INVESTMENT PROFILE: LAS VEGAS - WORKFORCE CONNECTIONS
Southern Nevada is stepping up its workforce game with key partnerships and initiatives.
SITE SELECTION RECOMMENDS
While some are predicting a semi-permanent reduction in public transit use due to the pandemic, others see it as an essential infrastructure element that will only grow and evolve with time. Either way, it pays to be up to speed on the data, which the 2020 Global Public Transport Report from Intel's mobility-as-a-service (MaaS) company Moovit has in droves. The annual report brings together data analysis from tens of millions of trip requests performed by Moovit app users with user research in 104 cities across 28 countries.
If you think some of those former transit users might be leaning toward autonomous EVs and robotaxis, Intel is one step ahead of you: "Data revealed in the 2020 Global Public Transport Report indicates that public and shared transportation riders are open to new transit options that are considered safe and convenient, such as future robotaxi services," the company says. "To fulfill its shared MaaS vision, Mobileye, a leader in autonomous vehicle technology and Moovit's sister company, plans to harness Moovit's mobility behavioral insight to offer autonomous MaaS in key markets globally," with robotaxi services coming in 2022.
QUEBEC, CANADA
Amazon on January 19 announced two new 500-job sortation centers in Coteau-du-Lac and Longueuil and its first three delivery stations in Quebec: two coming in 2021 to Laval and Lachine, and a third coming in 2022 in Laval. The company says the delivery stations will add hundreds of full-time and part-time jobs in addition to the company's sort center expansions. Amazon opened its first operations facility in Quebec in July 2020, a fulfillment center in Lachine that created 300 full-time jobs.
IRELAND
On the same day as the Amazon announcement above, 4site, a subsidiary of telecom and data center network support services company Indigo Telecom Group Ltd, announced it will be recruiting more than 100 people from Limerick and the Mid-West of Ireland in the vicinity of the company's Irish headquarters at Raheen Business Park over the next three years to support its plans for international expansion. Established in Magor, South Wales, in 1997, Indigo Telecom Group employs more than 400 people across 10 offices in the UK, Ireland, France, Germany and the Netherlands. The company said it is now focused on expanding its skills portfolio to capitalize on the market opportunities around fiber to the home, wireless, 5G, data centers, digitization and telco network services. "In 2020 alone, Indigo Telecom Group welcomed 140 people to the team," said a company release, noting that 4site "works closely with Limerick Institute of Technology and the University of Limerick to create job opportunities for their highly skilled graduates." Ian Duggan, CEO, 4site and Indigo board member, said of the site selection, "We looked at various locations to expand our existing Fibre Centre of Excellence as we see unprecedented demand for our services in new markets such as Germany and the USA. We decided on the Mid-West of Ireland due to the very best local talent that we can continue to build on and develop further."
CONWAY DATA TRAINING & EVENTS
New Mexico's EnergyPlex
The home of New Mexico's EnergyPlex, Lea County is a place where traditional and renewable energies complement each other to create a robust energy sector driving a diverse and growing economy. The EnergyPlex has many assets to attract an ever-growing and new business base, including energy resources, a skilled, knowledgeable workforce, quality, developable land, and strong state and local incentive programs. Investments, growth, and quality of life are a constant in Lea County, creating the opportunity for expansion, start-up, and relocation. Lea County is committed to collaboration, innovation, and businesses' success.
The Economic Development Corporation of Lea County (EDCLC) is a private, non-profit organization dedicated to recruiting new, quality businesses to Lea County, New Mexico, and assisting with the retention and expansion of existing industry. For more information please visit www.edclc.org to discover more about the EnergyPlex's vast array of opportunities for those ready to take their business and opportunities to the next level.
The Library of Congress has among its treasures hundreds of thousands of photographs, many created by esteemed photographers going back to the beginning of the medium. This image of Stone House Ranch at the base of the Santa Rosa Mountains in Nevada's "cowboy country" was made in 1979 by Howard W. Marshall and is part of the library's Paradise Valley Folklife Project Collection.