FROM SITE SELECTION MAGAZINE, JANUARY 2021 ISSUE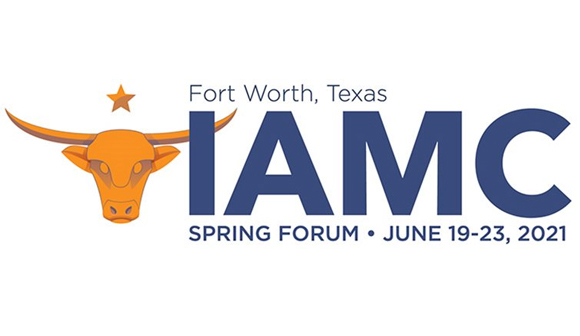 ASSOCIATION UPDATE
A letter from IAMC Chair Jennifer Roth, and a look into how long-term corporate real estate strategies guard against short-term corrections.
LITHUANIA
Paris-based Teleperformance is adding 500 employees by next year to its current staff of 150 in the country it first entered in 2015. According to the company and Invest Lithuania, hiring of English and Russian speakers is strong now at a site where the main foreign languages spoken also include Swedish, Portuguese, Spanish, Greek and Hebrew. Lithuania has one of the highest foreign language knowledge rates in Europe, with the average number of languages spoken per person being 2.7, and 97.3% of the population speaking at least one foreign language. The expansion follows a move in 2018 to the Business Stadium West business center. Globally, Teleperformance operates 171,000 computerized workstations, with 300,000 employees across 350 contact centers in 76 countries serving 160 markets. The company manages programs in 265 languages and dialects.
CANADA
A project first announced several years ago is chugging into the station in Moncton, New Brunswick, as the government of Canada's Atlantic Canada Opportunities Agency (ACOA) announced over the weekend announced a $3 million repayable contribution through ACOA to purchase equipment and retrofit existing buildings to accommodate a railcar manufacturing operation from ARS Canada Rolling Stock Inc. The production facility, which will serve markets in North and South America, will create 83 new jobs upon opening with a goal of more than 100 jobs within the first two years of operation. "The rail industry has a long, rich history in Moncton," said The Hon. Ginette Petitpas Taylor, member of parliament for Moncton-Riverview-Dieppe. "Today's investment opens a new chapter — and new opportunities — in an industry that has deeply influenced this region for more than a century." ACOA's contribution is through the Regional Economic Growth through Innovation (REGI) program. In 2020, ACOA invested more than $268.2 million through the REGI program to help companies across a range of sectors expand their capacity, hire more people and acquire new, specialized technology to improve their productivity, helping 380 businesses and protecting more than 5,600 jobs across Atlantic Canada.
NEW JERSEY 2021: STATE OF INNOVATION

INNOVATION
New Jersey's entrepreneurs are in good company among the state's many collaborative workspaces.

DIVERSITY
In addition to hosting one of the nation's most diverse populations, New Jersey is home to 225 foreign company headquarters.

TECHNOLOGY
New Jersey is riding its flair for innovation into the digital age.
SITE SELECTION RECOMMENDS
NAIOP earlier this month released "Economic Impacts of Commercial Real Estate, 2021 U.S. Edition," which finds that new development of commercial real estate and of the ongoing operations of existing commercial real estate buildings in the United States – office, industrial, warehouse and retail – supported 8 million American jobs, contributed $1.01 trillion to the U.S. GDP in 2020, and generated $338.1 billion in personal earnings. The following are the top 10 states by development impacts (ranked by total output):
| | | | |
| --- | --- | --- | --- |
| State | Total Output (in Billions of Dollars) | Direct Spending (in Billions of Dollars) | Jobs Supported |
| Texas | $65.6 | $25.7 | 428,007 |
| New York | $33.3 | $18.1 | 191,474 |
| Florida | $27.7 | $12.8 | 220,212 |
| California | $26.0 | $12.1 | 162,515 |
| Illinois | $18.8 | $7.9 | 111,433 |
| Tennessee | $18.5 | $7.9 | 116,612 |
| Massachusetts | $13.2 | $6.7 | 76,942 |
| Virginia | $12.3 | $6.1 | 82,065 |
| Georgia | $11.2 | $4.8 | 84,249 |
| Ohio | $11.2 | $4.8 | 75,137 |
source: NAIOP
Conway Data Accounting Associate Michelle Strozier in fall 2019 made this photo of the peninsula of Dyrhólaey in Iceland, located about 174 km. (108 miles) from Reykjavík near the village of Vík, the southernmost village in Iceland. The name means "door hill island," and you can walk out onto the volcanic formation to visit a lighthouse perched on top. The area is known also for its black sand beaches and for its birdlife, including Atlantic puffins, Eider ducks and Arctic terns.