BIOPHARMA
What does the world of photography have to do with a pending $2 billion location decision? It all depends on having the right chemistry.
FROM SITE SELECTION MAGAZINE, MARCH 2021 ISSUE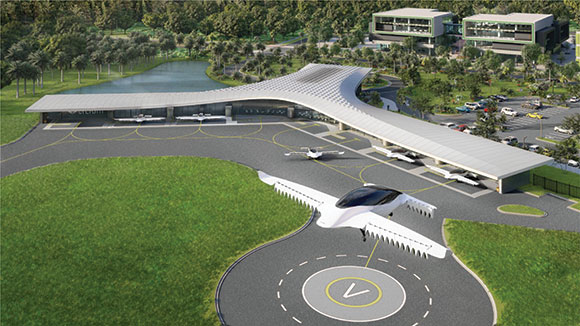 AIRPORT CITIES
Editor in Chief Mark Arend talks to global aerotropolis expert Dr. John Kasarda about Orlando International Airport (MCO) and adjacent Lake Nona, which Kasarda calls "already a highly successful airport edge city."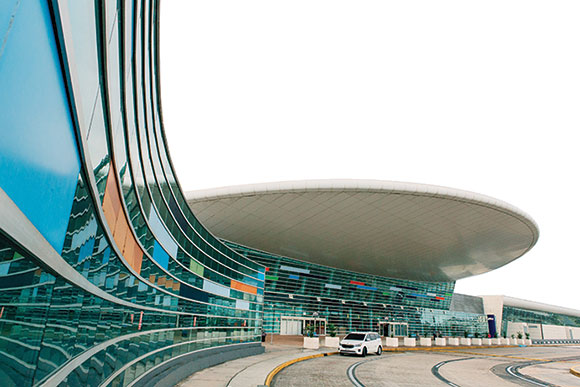 INVESTMENT PROFILE: PUERTO RICO
A two-year waiver from the U.S. DOT could be just the beginning of a new era in air cargo for Puerto Rico.
SITE SELECTION RECOMMENDS
When it comes to passenger and cargo airline activity and outlook, there's no better source than the Montreal-based International Air Transport Association (IATA). On Friday the association welcomed the International Civil Aviation Organization (ICAO) Council's approval of the latest recommendations from its Aviation Recovery Task Force (CART), including temporary liberalization of cargo flights; considering priority vaccination of air crew; and increased cooperation among governments to implement CART recommendations and guidance. Earlier in the week, the IATA released the results of its latest traveler survey, which found among other things that 57% of those surveyed expect to be traveling within two months of the pandemic being contained (improved from 49% in September 2020).
ILLINOIS
Early this month, Discover announced plans to open a new Chicago-based customer care center at a former Target store in Chicago's Chatham neighborhood on the city's South Side. The project will provide nearly 1,000 jobs, most of which will be customer care representatives with a starting hourly wage of $17.25. "We fully support Mayor [Lori] Lightfoot's call to action for Chicago companies to bring quality jobs directly to communities that need them," said Roger Hochschild, CEO and president of Discover. "Discover recognizes that traditional corporate site selection has contributed to issues of unequal opportunity in our society, and we want to be part of the solution. We hope our commitment to Chatham will serve as a springboard for further economic development in the area; and we're excited to work with residents and community leaders and add to our award-winning customer service team." Headquartered in Riverwoods, Discover has called the Chicago area home for more than 30 years and employs more than 18,000 people, 5,000 of whom are in the city and suburbs. The company opened a satellite office downtown three years ago, which houses nearly 300 permanent positions and serves as a tech hub.
CALIFORNIA
Arts and crafts retailer Michaels in the fall signed one of the largest Northern California leases of the year as it signed a deal to move into the North Tracy Commerce Center in Tracy, California, located in San Joaquin County. The area also recently saw Home Depot lease 726,277 sq. ft. in West Tracy at the International Park of Commerce. A September 2020 Site Selection Investment Profile outlined other key logistics deals and assets in the region. According to the state, California's goods movement sector accounts for one-third of the state's economy, with a freight system that employs 5 million people.

AGTECH
Plant-based proteins cement California's status as the nation's food leader

BUSINESS CLIMATE
Want to grow your company? California offers the most fertile soil.

INCENTIVES
Created in 2014 by the Governor's Office of Business & Economic Development (GO-Biz), the California Competes Tax Credit program was renewed in 2018 with at least $180 million in tax credits available to allocate to businesses each year through 2023.
Conway Data Accounting Associate Michelle Strozier made this photo at Great Sand Dunes National Park & Preserve, located southwest of Pueblo, Colorado, near Alamosa. "The tallest dunes in North America are the centerpiece in a diverse landscape of grasslands, wetlands, conifer and aspen forests, alpine lakes and tundra," says the park's website. Over 20,000 sandhill cranes spend part of their spring and fall each year in the San Luis Valley, with the Monte Vista National Wildlife Refuge offering the best vantage point for crane viewing because of its barley fields and wetlands.