FROM SITE SELECTION MAGAZINE, MARCH 2021 ISSUE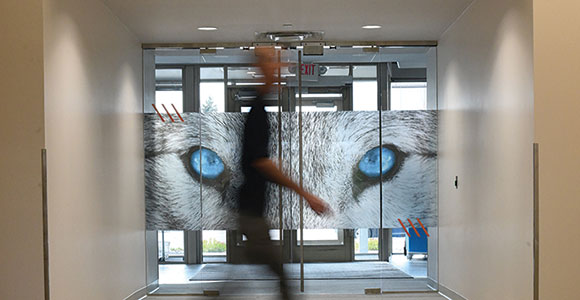 MINNESOTA
From Silicon Valley to Eden Prairie, Arctic Wolf makes a trek to prosperity.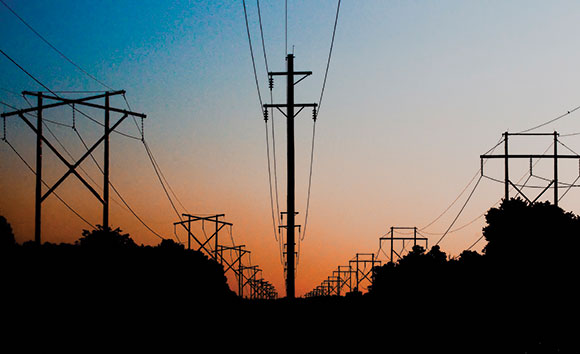 INVESTMENT PROFILE: HOOSIER ENERGY
Hoosier Energy and its 18 member cooperatives are in a good position for the energy transition.
SPAIN (AND COLOMBIA)
One piece of good news often follows another. Case in point: Technology services company Globant last week announced a new regional hub in Malaga, Spain, where it will hire 200 and create a new Artificial Intelligence Innovation Center. "This center will be key for our global expansion, bringing more innovation to our clients," said Luis Ureta, Globant's general country manager for Spain. "Malaga has the ideal ecosystem for the organizations of the future." Francisco de la Torre, mayor of Malaga, noted that his city is attracting foreign investment and "leading the digital transformation of the Andalusian region." The news came just days after Globant announced a new location in Cali, Valle de Cauca, Colombia, where the company plans to hire 300 "Globers." "With this opening we are adding a new headquarters to the ones we already have in Bogotá and Medellín," said Andrés Giolito, country manager for Globant in Colombia. "We are very proud to continue betting on the country and its talent." Globant employs more than 16,250 in 16 countries in America, Europe and Asia, providing services for such companies as Google, Electronic Arts and Santander, among others.
TENNESSEE (AND MISSISSIPPI)
Brea, California-based EV manufacturer Mullen Technologies on Friday announced its intent to execute a long-term lease in Memphis where, with the help of city and state incentives, Mullen plans to create up to 800 jobs and deliver 100,000 vehicles over a five-year period, commencing in Q4 of 2023. The 2P6 SUV crossover (formerly MX-05) will be the first in Mullen's line of EVs to be manufactured at this facility. "Memphis' location makes it a primary logistical hub for distribution throughout the U.S. and will provide Mullen with key strategic advantages," said John Taylor, VP of manufacturing for Mullen. Mullen will begin building prototype vehicles first in its newly acquired facility in Tunica, Mississippi, which it just announced the week before last as it moves pilot production to the South from Monrovia, California. Tunica is 50 miles away from Memphis. "Tunica is more cost-effective and efficient, with close proximity to Memphis," said David Michery, CEO and chairman of Mullen Technologies. "Ultimately, this will produce significant savings in time and money. The Memphis factory provides us with the necessary manufacturing footprint to take Mullen to the next level while also helping us create an economic powerhouse in the region. This is a critical point for us and will be very mutually beneficial for Mullen, Memphis and the state of Tennessee."
NEW JERSEY: STATE OF INNOVATION

ADVANCED MANUFACTURING
A new federally backed Clean Energy Smart Manufacturing Innovation Institute project highlights Rutgers' Advanced Manufacturing Institute, one of an array of higher-ed resources in New Jersey.

REGIONAL ECOSYSTEMS
Conway Custom Content Managing Editor Savannah King is our tour guide through three regions that know how to propel companies toward success.
SITE SELECTION RECOMMENDS
Wondering where this semiconductor problem came from? Read "When the Chips Are Up" from the November 2020 issue of Site Selection and you'll find out why it's gone from an "industry lobbying" topic to the top of the agenda at the White House and the U.S. Department of Commerce. "Semiconductors are America's fourth largest export, and critical to our economic competitiveness and national security," said U.S. Secretary of Commerce Gina M. Raimondo on Friday after meeting with CEOs and senior executives on the Semiconductor Industry Association board of directors. "I believe we need to make strong investments in domestic manufacturing, research, and workforce, and help strengthen America's global leadership in semiconductor manufacturing and innovation."
Photo courtesy of Port of Vancouver USA
Chief among the more than 7 million tons of commodities handled at the Port of Vancouver USA in Washington in 2020 were more than 2,700 wind turbines, which the port says were the most to transit any West Coast port and enough to power 112,000 homes. Last week the port reported that that such cargoes helped it achieve a record-breaking year with revenues of $50 million, a 15% increase over 2019.