FROM SITE SELECTION MAGAZINE, MARCH 2021 ISSUE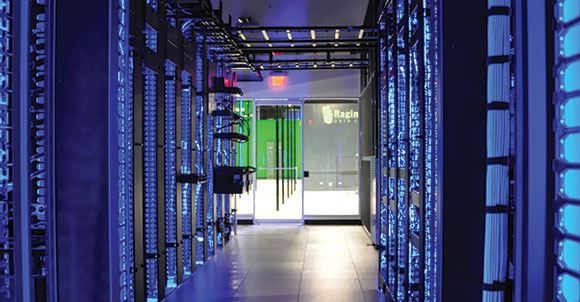 DATA CENTERS
A new report reinforces how your company's digital footprint is more important than your physical one.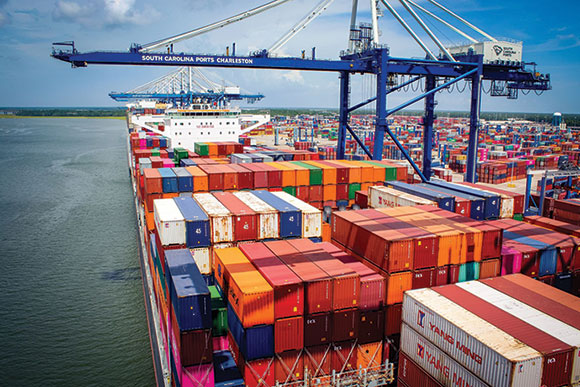 INVESTMENT PROFILE: SOUTH CAROLINA PORTS AUTHORITY
The South Carolina Ports Authority makes all the right moves, including the new Hugh K. Leatherman Terminal's grand opening coming in April.
MEXICO
Virginia-based CloudHQ has announced the development of a hyperscale data center campus in Querétaro that will bring 1,000 jobs. The company's business plan calls for continued expansion inside and outside the U.S., said CloudHQ Executive Vice President José Fraga, including the company's new project in Brazil. As for Querétaro, he said, "We believe that the state has optimal conditions for our installation, with highly qualified talent, an excellent infrastructure and a very proactive government committed to new investments that undoubtedly helps to make the business environment friendly." In a press release, Querétaro Governor Francisco Dominguez noted, "One of the competitive advantages of Querétaro, reflected in the 2020 competitiveness index of the Mexican Institute for Competitiveness (IMCO), is precisely the promotion of science and technology. We are the first national place in patents, second place in number of companies and scientific and technological institutions and third place in number of researchers per 100,000 inhabitants."
CANADA
Even as film and TV production studio Pinewood Group grows by leaps and bounds in its home country of the United Kingdom, it's growing elsewhere too. Major construction began over the winter on a multi-stage expansion in Toronto for more sound stage and support space.Upon completion, the facility will house 16 sound stages, along with offices that can continue to house multiple productions at a time, and dedicated workshop spaces. "We're excited to invest in the future of our vibrant creative industry and are targeting completion in early 2022," said Nanci MacLean, president, Pinewood Toronto Studios and vice president, Bell Media Studios, in November. "Already Canada's best-in-class film and television studio, today's construction update reinforces Pinewood Toronto Studios' commitment to serving the needs of the most innovative content creators in the world."
CALIFORNIA INVESTMENT GUIDE

INNOVATION & ENTREPRENEURSHIP
California leads the nation in venture capital, innovation and entrepreneurship.

CYBERSECURITY
One-third of the world's "Hot 150 Cybersecurity Companies" are based in California, and 32 of them are in the Bay Area.

LOGISTICS
More than 20% of the 158 major projects in California tracked by the Conway Data Projects Database in 2019 had a logistics component, and port connections are a big reason why.
SITE SELECTION RECOMMENDS
Conway Data Accounting Associate Michelle Strozier made this image of Crescent Beach at Ecola State Park in Clatsop County, Oregon, in November 2019. The park stretches along nine miles of the Oregon coast. "It was our last trip before the pandemic," Michelle says. "We rented a camper van and traveled the Oregon coast. The most memorable part of that location was all the abundant sea life that we found on the shore: sea anemones, mussels and gooseneck barnacles (which were my favorite). When the water splashes onto the barnacles, they crackle like Rice Krispies cereal."
In addition to elk and eagles, migrating gray whales can sometimes be spotted during the winter and spring. Captain William Clark and 12 members of the Corps of Discovery traveled through what is now the park in 1806. "After scaling the north slope of Tillamook Head and reaching one of its viewpoints," the park's website says, Clark described the vista as among "… the grandest and most pleasing prospects which my eyes ever surveyed."