FROM SITE SELECTION MAGAZINE, MARCH 2021 ISSUE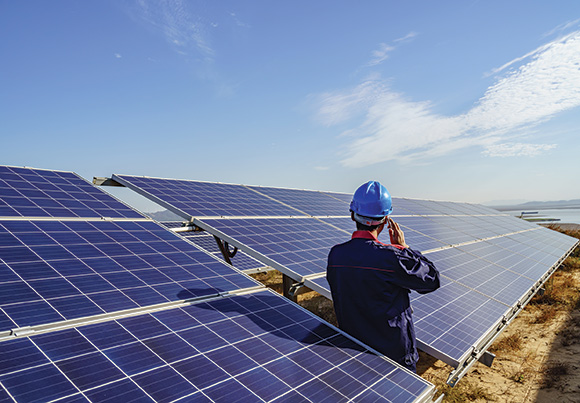 NEWS DIGEST
Short stories update us on JinkoSolar's huge solar cell plant in Yunnan Province, China; the world's least and most corrupt countries; the world's shifting economic center of gravity; life sciences expansion in Manchester, UK; and a new battery factory coming to Norway.
CONWAY ANALYTICS SNAPSHOT
Top States by Number of VC Deals 2020, With Time Series
Top Combined Statistical Areas by Number of VC Deals Over Time
Two report cards released in the past two few weeks. are worth adding to your layers of location analysis. One is the Q1 2021 Pitchbook-NVCA Venture Monitor released two days ago by the National Venture Capital Association in partnership with Silicon Valley Bank and Secfi. Trends include growth in SPACs, a boom in life sciences, and a surge in valuations. The report is made available in PDF and in spreadsheet format, where dozens of tabs of data include time-series deal totals by U.S. region, state and combined statistical area. A few highlights from those sections are shown above. While Silicon Valley still dominates, its stranglehold on VC has loosened.
The second report card worth your study is CompTIA's annual Cyberstates report, released in late March, which reports that hiring momentum will propel the nation's tech workforce toward 12.4 million, with 245,000 new jobs projected for this year. The IT services and custom software services category will lead the way with over 100,000 net new hires. Hiring activity will be especially strong in cybersecurity (+4.4%), data science and analytics (+4.4%) and software development (+3.7%). Below are the top five tech employment gainers by state and metro area in 2020 and the top five for projected increases in 2021. — Adam Bruns
Top 5 States, Net Tech Employment Gains, 2020
1. Texas (+11,862)
2. California (+8,680)
3. Washington (+5,222)
4. Colorado (+3,767)
5. Florida (+3,623)
Top 5 Metros, Net Tech Employment Gains, 2020
1. San Francisco (+7,543)
2. Seattle (+4,695)
3. Dallas (+4,466)
4. San Jose (+4,269)
5. Austin (+3,364)
Top 5 States, Tech Employment Growth Projections, 2021
1. Utah (4.2%)
2. Nevada (3.5%)
T3. South Carolina (2.9%)
T3. South Dakota (2.9%)
T5. North Carolina (2.8%)
T5. Texas (2.8%)
Top Metros, Tech Employment Growth Projections, 2021
1. San Francisco (4.1%)
2. Austin (3.9%)
3. Salt Lake City (3.7%)
4. Charleston, S.C. (3.4%)
5. Nashville (3.1%)
INFRASTRUCTURE
Progress is slow, but broadband is reaching some of the country's most remote locations.
MEDIA & ENTERTAINMENT
Higher education meets the talent needs of the media and entertainment industry.
ENERGY
Training programs help fill workforce shortage across industry.
TEXAS
As reported by Data Center Dynamics, Microsoft has filed investment plans with the Texas Department of Licensing and Regulation to build further data center space at its campus in Texas Research Park in San Antonio. Filed under the name "SAT46," the project is due to be complete in early 2022, and is part of an overall plan to invest $1 billion and build 1 million sq. ft. of data center space at the site. Four buildings are currently in development already on the site, with three of them due for completion in 2023. According to Data Center Dynamics, Amazon Web Services (AWS) is also growing in San Antonio, planning to complete three data centers by the end of this year under the project name "Blackfish."
MEXICO
As reported by Tijuana Notas and MexicoNOW, Mario Escobedo, Mexico's minister of Sustainable Economy and Tourism (SEST), in December announced this expansion investment at a site Flextronics first established in 1994. The site currently employs 3,700 in a 532,000-sq.-m. (5.7-million-sq.-ft.) space making disposable medical devices for global brands. The new project includes an engineering lab, a water treatment and reuse facility, and an energy cogeneration system. Since 2015, Conway Analytics has tracked five other major Flextronics projects in Juarez, Chihuahua, Mexico; Buffalo Grove, Illinois; Sri City, Andhra Pradesh, India; Austin, Texas; and Tczew, Wojewodztwo Pomorskie, Poland.
SITE SELECTION RECOMMENDS
As the world's attention was drawn to the Suez Canal, the Panama Canal took the occasion to remind us that since the opening of the Neopanamax Locks in 2016, the Panama Canal has come to serve 36 new maritime routes, connecting an additional 220 ports and 10 countries. "Today, the waterway serves a total of 180 maritime routes that link 1,920 ports across 170 countries," says a Canal release. "Through this expanded number of routes, new terminals have become points of origin or destination for cargo that transits the Canal, such as the liquefied natural gas (LNG) export terminals of Cove Point and Cameron in the United States and Port of Point Fortin in Trinidad and Tobago.
The United States remains the top user country of the Panama Canal, with two-thirds of cargo transported through the waterway originating from or destined for this market, followed by China and Japan. "The main route using the waterway by cargo tonnage runs between the U.S. East Coast and Asia," the release states. "It is followed by the U.S. East Coast and the West Coast of South America, Europe and the West Coast South America, the U.S. East Coast and the West Coast of Central America, and the South America intercoastal route."
An archive photo from 2016 captures the scale of the Panama Canal expansion that has opened up new route and cargo opportunities.

Map and photo courtesy of Panama Canal
DIAMOND SPONSORS
SILVER SPONSOR
Reach markets and ROI faster in West Henderson, NV.
Abundant available acreage in West Henderson, Nevada provides superior speed to market and faster return on investment. In a pro-business environment profitability is enhanced with the region's lowest property taxes plus utility costs 30% lower than average—all in a state with zero income tax.
Join leaders like Haas Automation, Amazon and Kroger and enjoy immediate access to I-15 that allows delivery to California ports in a one-day turnaround at significant savings. Local reach is equally powerful, with a population of 2 million in a 30-minute radius. West Henderson is also home to the Henderson Executive Airport; McCarran International Airport is only 15 minutes away.
As your operation moves faster, life satisfaction deepens with lower comparable housing costs in nationally acclaimed master-planned neighborhoods, a vibrant downtown and spectacular outdoor recreation.
Why wait? Visit https://hendersonnow.com/ today or contact Derek Armstrong, Director of Henderson Economic Development and Tourism, at (702) 267-1650 or email derek.armstrong@cityofhenderson.com
You can just make out a giant container ship in the background of this landside photo of the Port of Savannah, where the Georgia Ports Authority (GPA) this week ordered 28 more Konecranes container cranes. Six of the eight ship-to-shore (STS) cranes ordered will be the largest ever made by Konecranes. The other 20 are rubber-tired gantry (RTG) cranes. The GPA placed the order as it prepares to serve the world's largest container vessels, which have capacities of 24,000 TEU or more. The STS cranes will arrive in 2023, two years after the dredging of the final portion of Savannah's shipping channel concludes late this year. When the new Konecranes STS cranes enter service, Finland-based Konecranes will have delivered 45 STS cranes to the GPA's Port of Savannah, since 1990. The Port of Savannah handled an all-time record of nearly 500,000 TEUs in March, an increase of more than 48%, or 162,275 TEUs, compared to the same month in 2020.