FROM SITE SELECTION MAGAZINE, MAY 2021 ISSUE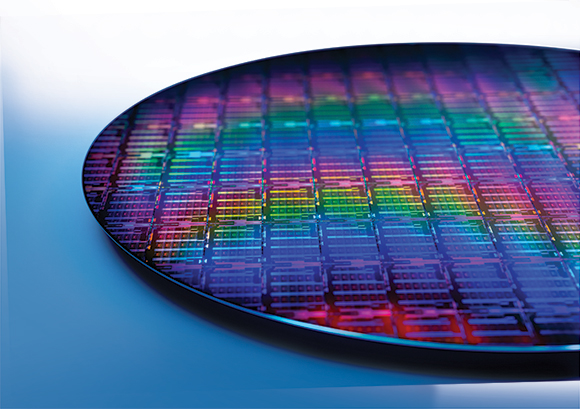 ARIZONA
How Arizona is attracting high-tech manufacturing companies, from electric vehicles to semiconductors and everything in between.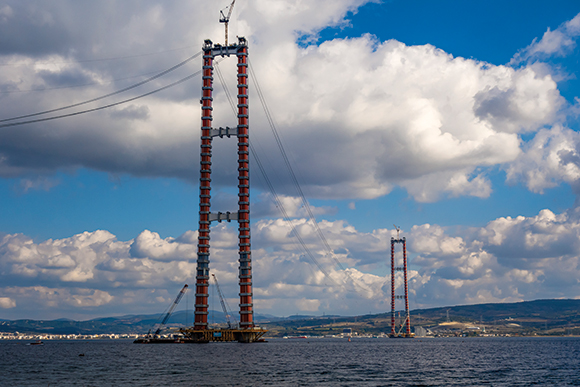 NEWS DIGEST
Brief stories update us on the looming completion of the world's longest suspension bridge in Turkey; the positive impact on agriculture from a new African free trade deal; Hyundai's new fuel cell system plant in Guangzhou, China; and China's super-busy airports.
CONWAY ANALYTICS SNAPSHOT
"Chinese FDI in Europe 2020 Update," a report released this week by Rhodium Group and Mercator Institute for China Studies (MERICS), finds that "shrinking M&A activity meant the EU-27 and the United Kingdom saw a 45% decline in completed Chinese foreign direct investment (FDI) last year, down to EUR €6.5 billion from €11.7 billion in 2019, taking investment in Europe to a 10-year low. However, greenfield Chinese investment reached its highest level since 2016 at nearly €1.3 billion."
Over the past five years, Conway Analytics' Conway Projects Database has tracked nearly 50 Chinese greenfield facility location or expansion projects across Europe. Among the most recent is a $306 million, 300-job communications equipment plant in Brumath, Alsace, France, from U.S. pariah Huawei Technologies; a $1 million data center in Frankfurt, Germany, announced earlier this month by Tencent Cloud Technology; and a $20 million infant formula plant opened in Carrickmacross, County Monaghan, Ireland, in November 2019 by Shanghai Newbaze Industrial Group as it made its first facility investment outside of China.
BUILDING A BETTER KENTUCKY

INTERNATIONAL INVESTMENT
International travel may have come to a halt in 2020, but FDI in Kentucky went through the roof.

MATERIAL HANDLING
Kentucky's manufacturers of material-handling equipment support a wide variety of companies while continuing to grow by leaps and bounds.
ALBERTA, CANADA
Lehigh Valley–based Air Products, in conjunction with the Government of Canada and the Province of Alberta, earlier this month announced a multibillion-dollar plan to build a landmark new net-zero hydrogen energy complex "that will make Edmonton, Alberta, the center of western Canada's hydrogen economy and set the stage for Air Products to operate the most competitive and lowest-carbon-intensity hydrogen network in the world." The company said the net-zero hydrogen production and liquefaction facility is expected onstream in 2024, noting that "Canada's clean energy diversification strategy and regulatory framework make clear that hydrogen is a key enabler for carbon neutrality by 2050." Seifi Ghasemi, Air Products' chairman, president and CEO, said, "By being a first mover and investing in this innovative landmark project, we are paving the way for hydrogen from Edmonton to meet industrial and transportation needs throughout western Canada." Watch for more on major Canadian projects in the 2021 edition of Canada's Best Locations in the September 2021 issue of Site Selection.
MAINE
Nashville-based Louisiana Pacific is investing in its LP Houlton mill in order to make engineered wood siding. The Houlton mill was chosen in part due to the area's ample access to aspen trees, the wood LP uses in its manufacturing process, LP spokesperson Breeanna Straessle told the Bangor Daily News. The expansion is expected to increase locally sources annual fiber consumption by about 30%. New Limerick, incorporated in 1837, had a population of 490 in 2010. The mill employs around 160 people in Maine's huge Aroostook County, the largest county east of the Mississippi River (larger than Connecticut and Rhode Island combined).
SITE SELECTION RECOMMENDS
Two reputable think tanks — Brookings Institution and the Information Technology and Innovation Foundation — in December 2019 put their collective heads together on a proposal that would fund with a 10-year total of $100 billion in research, fellowship and workforce development money, a list of 35 metro areas to transform them into self-sustaining growth centers, thereby closing the yawning gap between a group of 20 superstar metros and the rest of the country. You have to scroll to page 64 of the 94-page report before they name names, but when you get there, you'll find the eligibility index is led by these top 10:
1. Madison, Wisconsin
2. Minneapolis-St. Paul-Bloomington, Minnesota
3. Albany-Schenectady-Troy, New York
4. Lexington-Fayette, Kentucky
5. Rochester, New York
T6. Provo-Orem, Utah
T6. Portland-Vancouver-Hillsboro, Oregon-Washington
8. Tucson, Arizona
9. Pittsburgh, Pennsylvania
10. Salt Lake City, Utah
PASCO READY SITES PROGRAM
INDUSTRIAL DEVELOPMENT READY SITES IN NORTH TAMPA BAY, FLORIDA
Pasco County is one of the fastest growing counties in Florida. Companies are locating to Pasco for expansion sites strategically located along major transportation corridors providing access to consumer markets, skilled workforce, and vibrant communities in close proximity to Tampa International Airport, Port Tampa Bay and CSX Rail.
Demand for project-ready industrial properties has never been higher as speed to market puts pressure on companies to make quick and informed location decisions while allocating precious time to design, construct and open a new facility. As such, the site selection process demands entitled sites with large contiguous developable acreage serviced with roads and utilities sized for industrial development.
The Ready Sites Program has accessed and evaluated six properties totally over 2,000 acres ready for industrial development. Each site features numerous digital tools for site selectors to utilize and tour the site.
Photo by Manjusha Films courtesy of Air Products
In a photo taken in January 2020, a welder at Air Products' facility in Port Manatee, Florida, works on an LNG heat exchanger during the manufacturing process. The company dedicated a manufacturing expansion and new LNG equipment test facility at Port Manatee in October 2018, and completed a 60% expansion in October 2019. Earlier this year the company announced the facility on Florida's Gulf Coast just south of Tampa would produce coil wound heat exchangers for the Energia Costa Azul LNG export terminal project in Mexico.