FROM SITE SELECTION MAGAZINE, MAY 2021 ISSUE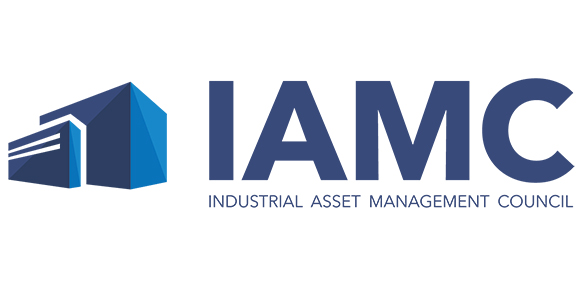 ASSOCIATION UPDATE
Fresh off the in-person IAMC Professional Forum that wrapped up yesterday in Fort Worth, Texas, learn more about IAMC's diversity and inclusion efforts. And enjoy some reflections on corporate real estate and IAMC's roots from Joel Parker, IAMC's director of professional education and research, who just retired from Conway Data and IAMC after 34 years of service.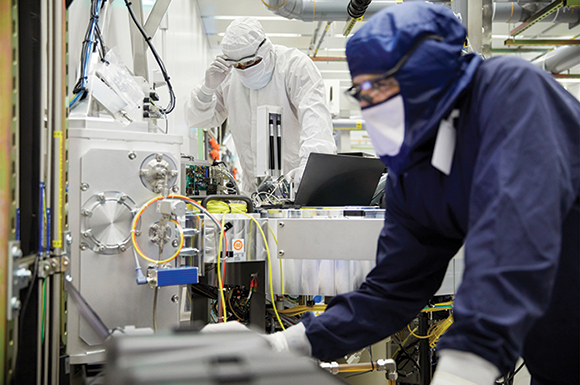 NEWS DIGEST
Apple doubles down in the U.S.; top 10 U.S. cities people are leaving; giant telescope drives Ingersoll expansion in Rockford, Illinois; the fight for Kansas City Southern; EV battery wars.
CONWAY ANALYTICS SNAPSHOT
Infographic courtesy of UNCTAD
The United Nations Conference on Trade and Development (UNCTAD) this week released its World Investment Report 2021 report, subtitled "Investing in Sustainable Recovery." The 279-page document is replete with data on FDI and other trends. To no one's surprise, FDI flows plunged globally by 35% in 2020, to $1 trillion from $1.5 trillion the previous year, UNCTAD reports. The brunt of that plunge was felt by developed economies (down by 58%), while developing economies' FDI fell by just 8%, thanks mostly to continuing investment in Asia, where FDI flows actually increased by 4% in 2020, to $535 billion. Greenfield facility investments were down across the board, but down the least in energy and gas supply and information and communications technology (ICT). ICT projects actually rose by 22% in value. Global FDI flows are expected to bottom out in 2021 and recover some lost ground with an increase of 10% to 15%, the report said, noting that this would still leave FDI some 25% below the 2019 level "and more than 40% below the recent peak in 2016."
Where will the resurgence strike the hottest? "Looking at regional contributions to global FDI growth, the improvement projected for 2021 is driven by developed economies and by East and South-East Asia," the report stated. "In Asia, FDI growth is expected to continue, with a 5 to  10% increase year on year in 2021. Asia was the only region where FDI was resilient in 2020. It benefits from growing markets, extensive regional and global FDI linkages and an investment climate that has remained generally open despite the pandemic. The Regional Comprehensive Economic Partnership, signed in November 2020, could support further growth in regional investment ties."
See analysis of the RCEP by Dezan Shira & Associates from the May 2021 issue of Site Selection. — Adam Bruns
SCOTLAND
IQVIA subsidiary Q2 Solutions, a global clinical trial laboratory services organization based in North Carolina's Research Triangle, is expanding central labs, genomics, flow cytometry, and translational science laboratory services at its Alba Campus in Livingston, Scotland. "Expanding our capabilities at the Alba Campus reaffirms our commitment, within an ever-changing global regulatory landscape, to providing integrated laboratory services to regional and global biopharmaceutical companies," said Tony Brown, vice president and GM, Global Central Laboratories for Q2 Solutions. "Our expanded Scottish facility reinforces our position as one of the leading clinical trial laboratories in Europe." Q2 Solutions is currently the largest life science employer in Scotland, processing nearly 5 million biological samples from clinical trials across the world annually. The 150-job expansion is supported by a multi-million-pound grant awarded by Scottish Enterprise, Scotland's national economic development agency.
NETHERLANDS
Denmark-based home retailer JYSK will build this logistics distribution center on 25 hectares (61 acres) at the Flevokust Haven industrial park, a port-driven logistics hub in the city of Lelystad. The project, which should come to full operations no later than mid-2024, is a collaboration of the Netherlands Foreign Investment Agency (NFIA), Province of Flevoland, Horizon Flevoland and the municipality of Lelystad. The facility will be the 10th distribution center worldwide for JYSK, which has stores in more than 50 countries. The company said it chose Lelystad "because of its central location, spacious plot and direct proximity to CTU's container terminal at Flevokust Haven." The company is expected to receive around 8,000 40-ft. containers annually through the port. From its base in Lelystad and the Dutch logistics gateway, JYSK will serve a number of European markets including the Netherlands. "The combination of an optimally placed and shaped plot, good proximity to the harbor and great infrastructure is exactly what we have been looking for," said Allan Kjærgaard, executive vice president of JYSK.
BUILDING A BETTER KENTUCKY

FOOD & BEVERAGE
Last year, 53 new food and beverage location or expansion projects were announced in Kentucky, totaling nearly $1 billion in proposed investment.

SITES & BUILDINGS
Contrary to the narrative that everyone's left the office, we've documented more than 30 major office and headquarters projects in Kentucky since January 2020. Whether office or industrial is in your plans, the Kentucky Build Ready site certification program is ready to help companies move quickly from planning to production.

ENTREPRENEURSHIP
KY Innovation, under the guidance of Anthony Ellis, helps startups scale and become industry leaders.

QUALITY OF LIFE
From awe-inspiring outdoor adventures to the Kentucky Bourbon Trail, from the Muhammad Ali Center to Mammoth Cave National Park, the Bluegrass State has it all.
SITE SELECTION RECOMMENDS
Global law firm Womble Bond Dickinson's "Guide to Starting Business in the U.S." reflects the incalculable number of personal, legislative, health and safety and business changes that have resulted from the COVID-19 pandemic. "While many of the fundamental components of starting a business in the United States have not changed (e.g., choice of entity, entity formation and registering IP), a multitude of policies, protocols and legislative changes have impacted various practical, financial and risk considerations international businesses must consider when starting a business in the U.S.," the firm says, including in such areas as immigration, tax, employment, privacy and security and economic incentives for certain industries.
PASCO READY SITES PROGRAM
INDUSTRIAL DEVELOPMENT READY SITES IN NORTH TAMPA BAY, FLORIDA
Pasco County is one of the fastest growing counties in Florida. Companies are locating to Pasco for expansion sites strategically located along major transportation corridors providing access to consumer markets, skilled workforce, and vibrant communities in close proximity to Tampa International Airport, Port Tampa Bay and CSX Rail.
Demand for project-ready industrial properties has never been higher as speed to market puts pressure on companies to make quick and informed location decisions while allocating precious time to design, construct and open a new facility. As such, the site selection process demands entitled sites with large contiguous developable acreage serviced with roads and utilities sized for industrial development.
The Ready Sites Program has accessed and evaluated six properties totally over 2,000 acres ready for industrial development. Each site features numerous digital tools for site selectors to utilize and tour the site.
This image of 16T was taken in 1960. The PWT was designated as an International Historic Mechanical Engineering Landmark in 1989.

Photo courtesy of the U.S. Air Force
A press release this week from the Arnold Engineering Development Complex (AEDC) at Arnold Air Force Base in Tennessee reminds us of the history of aerodynamics testing in the site's nine wind tunnels. As writer Bradley Hicks documents, the Propulsion Wind Tunnel (PWT) that is home to the 16-foot transonic wind tunnel (16T, pictured), the 4-foot transonic wind tunnel (4T) and the recently-reactivated 16-foot supersonic wind tunnel (16S) has hosted testing of missiles and spacecraft ever since the late 1950s. "Testing in 16T occurring in the 1980s included one to determine the effect [on] a pilot after bailing out of an aircraft traveling several hundred miles per hour," he writes. "In the early 1990s, tests were conducted in 16T to support the European Space Agency's Huygens probe to the Titan moon of Saturn." AEDC operates more than 68 aerodynamic and propulsion wind tunnels, rocket and turbine engine test cells, space environmental chambers, arc heaters, ballistic ranges and other specialized units located in eight states. A June 21 AEDC press release documents the complex's coast-to-coast expansion over the past 24 years.