FROM SITE SELECTION MAGAZINE, JULY 2021 ISSUE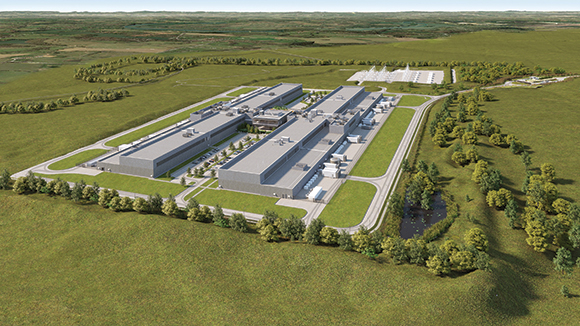 DATA CENTERS
Since January 1, 2018, Site Selection has tracked 400 major data center investments. Here's where they're going.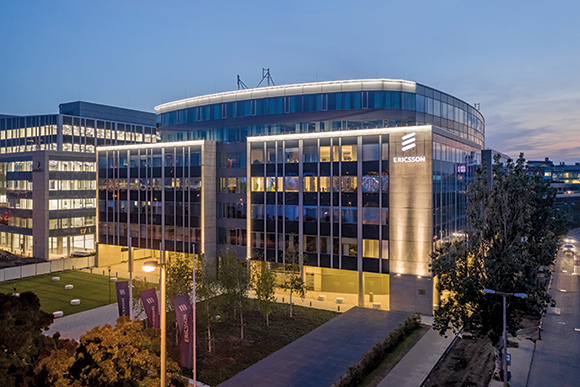 HUNGARY: A SITE SLECTION INVESTMENT PROFILE
2020 saw an increase of 9% in R&D expenditure in Hungary, reaching €2.2 billion ($2.6 billion). Find out why nearly 3,400 R&D operations employ nearly 85,000 people in this Central European nation, which plans to spend 3% of its GDP on R&D by 2030.
CONWAY ANALYTICS SNAPSHOT
It's hard to pass by any sort of building today without seeing a "We're Hiring" sign. The Job Openings and Labor Turnover Survey (JOLTS) released last week by the U.S. Bureau of Labor Statistics reports that there were 9.2 million job openings nationwide on the final day of May 2021, compared to just under 5.5 million on the final day of May 2020. Health care and social work services; hospitality and food services; and retail services lead the way in total openings. But there are also 814,000 openings in manufacturing, slightly down from the 825,000 in April, a total that's more than double the openings in May 2020.
The survey breaks out figures by four regions, with the South leading the way at more than 3.5 million job openings, followed by the Midwest at just over 2 million.
One billboard in Georgia I drove by last night admonishes potential applicants by telling them to "give the couch a break." But is it possible some of the openings are because projects keep landing in these regions?
Using the same lists of states the BLS uses, here are Conway Analytics' project totals from the four regions dating back to January 2019, alongside the region's job openings totals at various times throughout the past year, and a calculation dividing the May 2021 job openings by total projects. — Adam Bruns
Job Openings (thousands)
Projects Jan 2020-June 2021
May 2021 Job Openings As % of Project Total
May–20
Jan–21
Feb–21
Apr–21
May–21
Northeast (9 states)
951
1,165
1,294
1,645
1,661
1,206
138%
South (17 states)
2,106
2,831
2,972
3,509
3,543
5,839
61%
Midwest (12 states)
1,138
1,520
1,593
2,069
1,989
3,698
54%
West (13 states)
1,252
1,583
1,667
1,970
2,016
1,207
167%
MISSISSIPPI DEVELOPMENT GUIDE 2021

ADVANCED MANUFACTURING
Mississippi punches well above its weight to deliver skilled workers to the many advanced manufacturers doing business in the state.

REGION PROFILES
These four profiles offer powerful snapshots of regional economic momentum:
BELGIUM
As reported by RedTech and others, Dutch-language public broadcaster VRT will move into a new headquarters in summer 2026. "The Belgian broadcaster announced on June 21 the appointment of a building team to construct a new media house located on the same site as the current premises," RedTech reported. "Under the banner 'VRT Morgen' ('VRT Tomorrow'), a consortium of architects and construction companies will be combining forces to realize the project for a budget of some €133.5 million." "We've opted for a glass wall horizontal building emphasizing our new work methods, tearing down the walls between our departments," said Frederik Delaplace, CEO of VRT. "Our people will literally work together on huge work platforms, allowing them to flexibly take on the challenge of the future evolution in media. The structure will become a new universe, with a central role for creation and interaction, allowing us to produce media throughout the building."
GEORGIA
Catalyst Nutraceuticals joined Partnership Gwinnett in late June to announce its corporate headquarters relocation to Buford in Gwinnett County, the metro Atlanta county that Site Selection and parent firm Conway Data call home. The expansion and relocation allows for increased manufacturing capacity and output by more than 5x while allowing greater access and shorter commute times to current and future employees. The move will increase the amount of office space, doubling combined square footage that is currently spread over multiple buildings. In addition to expanding office space, the move will triple the size of manufacturing operations.
SITE SELECTION RECOMMENDS
Following its massive billion-dollar biotech investment in the Research Triangle announced in March, Tokyo-based Fujifilm Corp. announced in late June it would invest around $850 million more (¥90 Billion) to add development and manufacturing capacity at its existing sites in the UK and U.S. The investments will increase capacity for biologics including recombinant vaccines for COVID-19 and advanced gene therapies. The announcement did not specify jobs numbers nor the locations for the investments, so we asked a company spokesperson. She replied this week that jobs numbers are not yet available, and said the UK investment will be made at the company's existing UK site in Billingham on Teesside. Site selection work continues to be conducted for the U.S. portion of the outlay: "The U.S. investment location will either be at the Texas or North Carolina facility, and will be disclosed at a later time after evaluation work is completed," said the spokesperson.
On July 2, Planon — a champion of the digitalization of building management activities — officially opened its Innovation Campus in Nijmegen, the Netherlands, after acquiring the building adjacent to its HQ. The Innovation Campus hosts "a large, newly constructed 'biophilic' greenhouse built of glass and steel [pictured] which serves as a connection between the current headquarters and the new building," says the company, "and provides an aesthetically pleasing and inviting green meeting area: the Planon Jungle. The Innovation Campus also offers features such as a bar, a gym, and a vegetable garden to promote social interaction, and employee health and well-being."
"Planon is growing at a rate of 15% to 20% annually and our team is rapidly expanding," said Pierre Guelen, CEO of Planon. "Even after the COVID-19 pandemic, many people will continue to work from home. When they do come into the office, we at Planon strive to make this an enjoyable experience filled with stimulating opportunities to collaborate, innovate and celebrate our successes — the office as a clubhouse. We want our people to think: 'Great, today is an office day!' "