If you are an economic development leader in Canada or with a U.S. utility and haven't yet filled out Site Selection's annual Canada's Best Locations or Top Utilities survey, you still have time to get us your data. The extended deadline has been stretched a bit further, until end of business Wednesday, July 21. Thanks in advance for participating in this information gathering that helps us determine our lists of top-performing economic development organizations. Here are the links to each survey:
FROM SITE SELECTION MAGAZINE, JULY 2021 ISSUE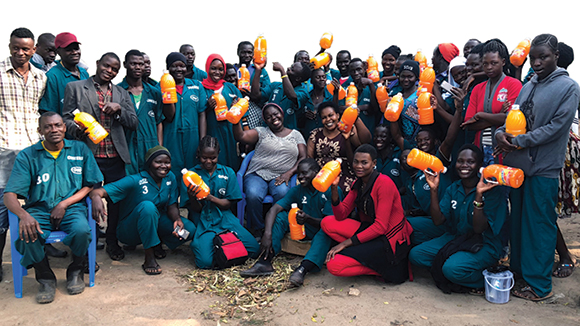 NEWS DIGEST
News briefs update us on an entrepreneur's new juice factory in Uganda; FDI projections from UNCTAD; green investments in the Persian Gulf; the Pope's electric car; and new AI Innovation Zones in China.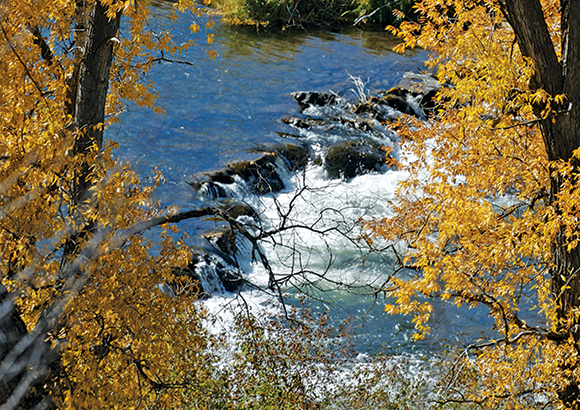 INVESTMENT PROFILE: COLORADO
Tech firms, among others, like what they see in the state. So do the talented individuals flocking there.
UNITED KINGDOM
Battery maker Envision AESC, Nissan and the Sunderland City Council are investing £1 billion in a new electric vehicle hub that Nissan says "will supercharge the company's drive to carbon neutrality and establish a new 360-degree solution for zero-emission motoring." Building on Nissan's 35 years of manufacturing in Sunderland, the projects announced early this month represent 6,200 jobs at Nissan and its UK suppliers, including more than 900 new Nissan jobs and 750 new Envision AESC jobs at its new smart, low-carbon battery plant. "The formal planning process is about to begin for the new gigafactory, which represents an initial 9GWh plant, with potential future-phase investment of £1.8bn by Envision AESC," says a Nissan release, "generating up to 25GWh and creating 4,500 new high-value green jobs in the region by 2030, with potential on site for up to 35GWh."
QUÉBEC
Auticonsult, a global IT consulting firm that employs consultants on the autism spectrum, announced in 2020 it plans to have 100 employees in the Montréal metropolitan region by 2023. Auticonsult is the first company in Québec to specifically employ IT consultants with autism or Asperger syndrome. "When they are well integrated into a team, autistic professionals provide neurodiversity that paves the way to new perspectives," the company says. "Auticonsult's professionals specialize in a variety of areas such as software development, data analysis, quality assurance and testing as well as cybersecurity." The company says more than 400,000 people are on the autism spectrum in Canada, with 80,000 of them highly qualified and perfectly capable of holding a job, but less than 15% of employed. Founded in Berlin in 2011, Auticonsult has international offices in Germany, the United States, Canada, France, Switzerland, Italy, Australia and the United Kingdom and has 300 employees. Watch this space later this summer for new reporting on career and technical education and employment in the neurodiverse community.
MISSISSIPPI DEVELOPMENT GUIDE 2021

AUTOMOTIVE
Nearly 200 auto suppliers in Mississippi employ about 26,000.
SITE SELECTION RECOMMENDS
Just outside Ardmore you can find Oklahoma's largest waterfall at Turner Falls Park.
When Texas Democrats decamped for D.C. last week in order to thwart a vote, it may have rung a bell for Site Selection readers: The last time Texas Democrats left the state for the same reason was 2003. As this piece in Site Selection explained, their destination then was not D.C., but Ardmore, OK, which of course made Oklahoma a Right to Lurk™ State. Ardmore has plenty of assets to convince people and companies to stay longer, however, including three industrial parks led by Ardmore Industrial Airpark, and a location nearly equidistant between Oklahoma City and Dallas-Fort Worth.
Photo courtesy of Tradepoint Atlantic
Before Sparrows Point in Baltimore became the emerging logistics hub today known as Tradepoint Atlantic, it was home for 125 years to the world's largest iron and steel manufacturing facility, operated by Bethlehem Steel until it ceased operations in June 2012. New ownership led by Redwood Capital is transforming the 3,300-acre site one project at a time, with recent investments by such firms as Ineos, Ørsted, Arnold Packaging and BMW North America, and major plans afoot to serve offshore wind power development.