FROM SITE SELECTION MAGAZINE, JULY 2021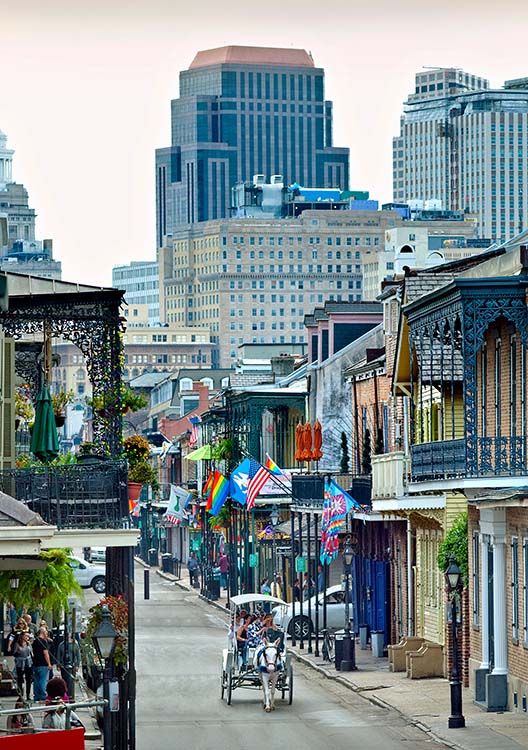 LOUISIANA
The nation is focused on Louisiana's recovery from Hurricane Ida's onslaught this weekend (visit the American Red Cross of Louisiana to find out how to help). In the meantime, we offer this piece from our July issue focused on three projects with great promise for the state's economic future.
Illinois
Based just up the road in Urbana-Champaign, automotive parts manufacturer Flex-N-Gate this summer announced it will invest in Effingham in a facility in the Crossroads Center managed by Agracel to turn it from a logistics site into a manufacturing operation. As reported by the Effingham Daily News, the company plans to create 50 jobs with the first year and 300 once it completes the $20 million first phase of renovation. Part of the incentive package from the city, the Effingham Regional Growth Alliance and Agracel is an employee relocation fund to which each organization is contributing $100,000. The money will back $2,000 relocation grants for up to 150 people living outside of Effingham. Flex-N-Gate employs 26,000 worldwide, and has 69 manufacturing facilities across eight countries. The company is owned by Shahid Khan, the owner of the NFL's Jacksonville Jaguars and the Fulham FC soccer club in the UK. "Since 2015, Khan has invested $84 million purchasing over 24,000 acres of farmland in central Illinois, including at least 1,400 acres in Coles County, according to an April article from the Midwest Center for Investigative Reporting," the Effingham News reported.
Georgia
If you've ever purchased a pair of Gorilla Grip or Grease Monkey work gloves, then you know Big Time Products, a personal protection and work gear company founded in 2003 by two hardware industry executives on a mission to manufacture a better work glove. Winner of a Home Depot Supplier of the Year honor as well as other accolades, the company is expanding in its hometown of Rome, Georgia, which also recently welcomed a major expansion from Ball Corp., among others. According to Conway Analytics' Conway Projects Database, Rome has welcomed 13 investment projects since January 2019 from such companies as Sunrise Manufacturing International, Integrated Fiber Solutions, V-T Industries and Kerry Group.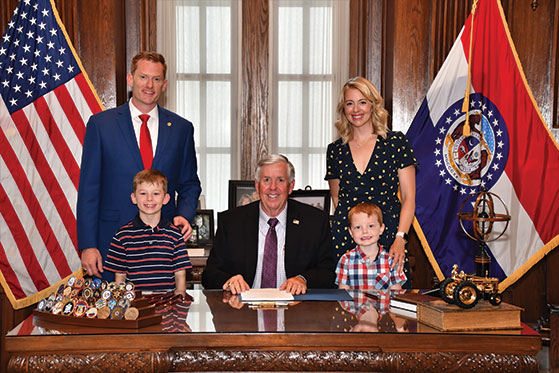 LICENSE RECIPROCITY
The signing of two measures last summer by Gov. Mike Parson means workers licensed in other states can now work in Missouri and that military veterans have a new path toward occupational licenses.
SITE SELECTION RECOMMENDS
Amid the flurry of surveys, guidance and predictions involving our work-from-anywhere future, one report stands out: The 2021 Life Sciences Workforce Trends Report released in June 2021 by the Coalition of State Bioscience Institutes (CSBI) and TEConomy Partners. Filled with anonymized insights from corporate leaders, the report found that 75% of life sciences companies indicate they are implementing, expanding, or considering implementing remote work options. "While remote work represents a major upheaval," the report states, "it has forced firms to consider and re-think longer-term space needs and plans for more permanent remote and flexible work arrangements (e.g., hybrid work-from-home and office models)." The report also addresses topics such as academic-industry partnerships, diversity and other talent issues. Watch for special features on remote work and "eds & meds" in the September 2021 issue of Site Selection, headed to the printer this week.
2021 MISSISSIPPI DEVELOPMENT GUIDE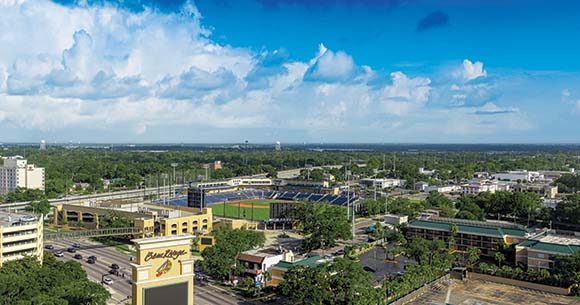 TOURISM
As in neighboring Louisiana, right now all eyes are on recovery from Ida. But our conversation with Coastal Mississippi CEO Milton Segarra earlier this summer shows how many hidden gems and discoveries await tourists across the region's 12 communities. (Visit the American Red Cross of Alabama and Mississippi for information on how to help.)
A series of images captured by the European Space Agency's Copernicus Sentinel-1 mission during nine days earlier this month were used to create this GIF showing the movement of Iceberg A-74, approximately 1.5 times the size of Greater Paris. The iceberg calved from Antarctica's Brunt Ice Shelf earlier this year. "In early August, strong easterly winds have spun the iceberg around the western tip of Brunt, brushing slightly against the ice shelf before continuing southwards," the ESA reported. Had the drifting iceberg hit the unstable ice shelf with severe force, it may have triggered the release of a new 1,700-sq.-km. iceberg. "Despite reports of a minor impact, the prospective berg remains tenuously attached in the vicinity of McDonald Ice Rumples," the ESA said, "where the ice shelf is locally grounded on the seabed."
With the ice shelf deemed unsafe due to the encroaching cracks in 2017, the British Antarctic Survey closed their Halley VI Research Station and re-positioned it to a more secure location. Halley is made up of eight interlinked pods built on skis which allows the pods to be easily moved in case of unstable ice or new chasms forming on the ice shelf.