hy did Pfizer invest $600 million into a facility expansion in Ann Arbor, Mich.? Why did Citicorp Credit Service decide to add 2,100 jobs to its work force in Florence, Ky.? And why did Ford Motor Co. announce that it will invest $375 million into an expanded manufacturing plant in Norfolk, Va.?
The answer, in each case, is largely attributable to the efforts of the economic development agencies that made the deals happen. The reality is that mega-deals such as these do not occur in a vacuum. They entail countless staff hours at the state and regional level and almost always require significant government contributions in the way of financial incentives.
That's why corporate site selectors depend so heavily upon economic development professionals to pave the way for major facility projects. Without these pros, very few of these deals would ever see the light of day.
Each year, the editorial staff of
Site Selection
selects the Top 10 Economic Development Groups for their role in bringing large-scale corporate expansion projects to their respective communities. This year especially, the selection process was no easy task, but the measuring standard of objective criteria helped settle the field. These standards included the following:
Capital investment in the service area during 2001.
New jobs created in the service area.
Capital investment per capita.
New jobs created per 100,000 population.
The per capita criteria level the playing field, allowing smaller communities such as Oklahoma City, Okla., and Mooresville, N.C., to compete with statewide agencies and win.
Once a short list of top group contenders was established, then more subjective issues were considered. These subjective factors included innovation, customer service, leadership and value-adding programs. It is important to note, however, that only those groups that submitted nomination materials for the contest were considered.
Based upon all of the above criteria, the editors of
Site Selection
announce the following Top 10 Economic Development Groups of 2001:
Broomfield Economic Development Corp.
Broomfield, Colo.
www.broomfieldedc.com
$298 million; 1,831 jobs
The newest city and county in Colorado is now a four-time holder of Site Selection's Top Group designation. Broomfield -- located half-way between Denver and Boulder -- officially became its own city and county (the state's 64th) on Nov. 15, 2001. Among other notable events to occur in the past year were city and county approval of the 2,600-acre (1,053-ha.) Preble Creek mixed-use project that will feature 4,400 residential units, 14 million sq. ft. (1.3 million sq. m.) of office and flex space and a new interchange with Interstate 25. And construction has begun on the new Northwest Parkway, linking Broomfield with Denver International Airport.
The Broomfield area is at the forefront of a Rocky Mountain high-tech boom. For several years now, the region has seen substantial investment on the part of software, telecommunications and other high-tech players seeking locations deemed desirable by their largely Gen X work forces. The year 2001 was no exception.
Several new facilities and expansions were announced in Broomfield that bolster its image as a high-tech haven. McData Corp., a developer of open storage network services, broke ground on a $300 million corporate campus, which when complete will be comprised of 1.4 million sq. ft. (130,000 sq. m.) of space in nine buildings, the first of which was slated to open in May 2002. McData Corp. is consolidating space it occupies in Broomfield's Interlochen Business Park. The new campus is located in Lake Powell Land Company's Great Western Park.
Sun Microsystems launched the third phase of its Broomfield campus in the Interlochen Business Park not far from Level 3 Communications and 360 Networks. And Panattoni Development announced a $25-million corporate headquarters that will result in 250 new jobs.
"Since 1998, Broomfield has attracted over $1.5 billion in new investment, over 14,000 new jobs and 13 million sq. ft. [1.2 million sq. m.] of new space," says Donald G. Dunshee, president and CEO of the Broomfield Economic Development Corp. "For a city and county of only 43,000, it has been quite a ride."
Greater Oklahoma City Chamber of Commerce
Oklahoma City, Okla.
www.okcchamber.com
$899 million; 4,885 jobs
The new president of the Greater Oklahoma City Chamber of Commerce had a banner year in 2001. General Richard Burpee, USAF (Ret.), became president on July 1st, mid-way through the chamber's highly successful year. (Burpee joined the Chamber in 1996 as director of aviation and aerospace development.) By the time he was named Interim President on May 1, 2001, the chamber had already announced several major new facilities and expansions, including a 300-employee expansion of UroCor's medical research and laboratory facility, Hoover Universal's 460-employee manufacturing and distribution center and The Boeing Co.'s 215-employee expansion of its aircraft maintenance and repair facility.
Later in the year, Oklahoma passed a right-to-work law that had been aggressively promoted by state business leaders. "This vote was important to the business community," explained Luke R. Corbett, chairman and CEO of Kerr-McGee Corp., and Chairman of the Greater Oklahoma City Chamber of Commerce when the law was passed in September. "We were anxious to send a message to the corporate community nationwide that Oklahoma, and Oklahoma City, is open for business. We have believed for many years that Oklahoma was being overlooked due to the lack of a right-to-work law. This vote clears that hurdle."
Several other projects made news in the Oklahoma City area during the year, helping boost the region into the Top Groups winners' circle. These include Novazyme Pharmaceuticals' expansion of its biotherapy development center for the treatment of rare diseases, Convergys Corp.'s 400-employee expansion of its billing and customer service center, and General Motors' conversion of its manufacturing plant from production of the Malibu sedan to production of SUVs.
Investissement Quebec
Montreal, Quebec
www.investquebec.com
C$5.1 billion; 20,385 jobs
The Invest Quebec agency's aggressive agenda of putting the measures in place that will drive economic development paid off again in 2001. In the Saguenay-Lac-St-Jean region, also known as the Valley of Aluminum, a tax credit is now in place to offset the cost of training new employees of companies that manufacture specialized aluminum products or processing equipment.
In this region, a new consortium has come into being, known as Tramal Inc., which will focus on developing and commercializing new manufacturing processes for mechanical and structural parts from aluminum, composite material and technopolymers. Consortium members are Quebec-based companies, such as Groupe Sural, and international players, including Buhler Druckguss, a Swiss producer of metallic molding equipment, and BWE Ltd., a producer of continuous extrusion equipent. Products developed by the consortium will benefit the automobile and transportation industries.
A refundable tax credit for processing activities in resource areas helps companies in resource-rich areas invest in the manufacturing of mining equipment, freshwater aquaculture and other opportunities. And special fiscal measures have been put in place in certain regions of Quebec that foster job creation by helping them diversify their economies.
Two other initiatives helped promote industrial and community development in 2001. The Metro Montreal biotechnology and human health city came into being, which is based on the Multimedia City model in Old Montreal. Job training tax credits compensate firms operating in the manufacture and marketing of pharmaceutical and medical equipment sectors. Significant tax credits are offered through The Laval Biotechnology Development Center, located in the Metro Montreal city, which is dedicated to biotech R&D. Secondly, a subsidiary of Invest Quebec, known as "Financiere du Quebec", was formed that allows Invest Quebec to widen its financial offerings beyond loan guarantees to include term and equity financial solutions. Additional financing options were created to support businesses suffering from the effects of the economic downturn.
Among the major Quebec projects announced in 2001 were a China Worldbest subsidiary's C$45 million investment in a knit and dye plant in Drummondville, creating 380 new jobs over two years. Parmalat SPA is investing $51 million in a new Eaux Vives Harricana bottled water plant in Abitibi, which was to generate 140 new jobs. And Invest Quebec helped finance a $100-million investment in Caprion Pharmaceuticals' expansion that includes a 54,000-sq.-ft. (5,000-sq.-m.) protein-analysis facility in St. Laurent, Quebec.
Kentucky Cabinet for Economic Development
Frankfort, Ky.
www.thinkKentucky.com
$3.2 billion; 12,437 jobs
The Kentucky Cabinet for Economic Development reaped what it sowed in previous years, earning it a spot in Site Selection's Top Groups for 2001. The Cabinet has worked to cultivate existing, in-state suppliers to such automobile manufacturers as Toyota Motors and to actively recruit new ones. But other industries' expansion plans played a role, as well.
American Woodmark Corp. announced in October 2001 that it would open a 220,000-sq.-ft. (20,400-sq.-m.) facility on 30 acres (12 hectares) in the Coalfields Industrial Park in Hazard. It is the company's second plant in Kentucky; 260 workers will be hired. And Citibank broke ground in 2001 on a 180,000-sq.-ft. (16,700-sq.-m.) expansion of its Citicorp Credit Services facility in northern Kentucky. This $44-million expansion will create up to 2,000 new jobs.
Investment in so-called New Economy industries is poised for takeoff now that the Kentucky Innovation Act is on the state's books. The legislation earmarks funds for the development of knowledge-based industry clusters. Among other measures, the act also provides seed funds to state universities for the development of successful technologies, products and services; creates an Office of the Commissioner for the New Economy; and provides additional funding of $350,000 for the Kentucky Technology Service, Inc., to assist manufacturers to become more competitive.
But automotive industry suppliers remain central to Kentucky's business expansion success, with several notable projects announced in 2001. Toyotetsu MidAmerica, a subsidiary of Toyotetsu America, is building a $12-million, 174,000-sq.-ft. (16,160-sq.-m.) automotive metal parts production facility in the MidAmerica Airpark, in Owensboro, which would create 120 new jobs. And Akebono Corp., a supplier of friction materials and brake products, has begun construction of a new, $70-million manufacturing facility in Springfield, Ky.
Michigan Economic Development Corp.
Lansing, Mich.
www.michigan.org
$12.8 billion; 31,136 jobs
Michigan added a powerful new weapon to its economic development arsenal in 2001 in the unveiling of 11 SmartZones statewide. SmartZones are regions equipped to stimulate technology-based businesses and clusters of high-tech players and research institutions. "The SmartZones encourage partnerships among the business, technology, education and research communities of our state, which will only heighten Michigan's role as a pioneering and technological leader," noted Lt. Governor Dick Posthumus at the program's debut on April 11, 2001. A SmartZone Coordinating Council was formed in November 2001 to develop business support services and provide technical assistance in building high-tech clusters.
The SmartZones complement Michigan's Renaissance Zones, which are areas in which state and local taxes are waived as an incentive to attract business investment.
Another state-level measure put in place to stimulate economic activity was passage of Brownfield Redevelopment Tax Credits for companies interested in developing blighted or underutilized properties.
That Michigan scored some major business expansion wins in 2001 goes without saying; automotive and life science industry projects led the pack. Pfizer's several- hundred-employee expansion in Ann Arbor is a
Site Selection
Top Deal for 2001
. Ford Motor Co., General Motors and DaimlerChrysler all announced new manufacturing facilities in the Wolverine State, as did suppliers Visteon Corp., Shape Corp., Lenawee Stamping Corp. and Johnson Controls.
Mooresville-South Iredell Chamber of Commerce
Mooresville, N. C.
www.mooresville.org
$165 million; 1,110 plus jobs
Mooresville, N.C., once was a mill town, but jobs left and city and area leaders have pushed hard to bring business and industry back. Their efforts have put the region, located on the edge of the Blue Ridge Mountains north of Charlotte, back on track. The Mooresville-South Iredell Chamber of Commerce has completed an Economic Development Strategic plan for the community as well as started a formal program to recruit motor sport suppliers to the area.
Mooresville is the home of the later NASCAR racing giant Dale Earnhardt, and it has begun promoting itself as "Race City U.S.A." The area is home to more than 110 suppliers and race-related industries, and has established a local Mortorsports Committee to support the area's largest industry. The NASCAR Technical Institute, a $12 million investment, will bring 110 jobs to the area.
Lowe's, the home improvement retailer, announced it will expand its corporate facilities in the Mooresville area. The company has current corporate headquarters in Charlotte, located 20 miles south of the new 135-acre (54-ha.) site. Company officials expect the $80-million new facility to accommodate record employee growth over the next few years.
"Although our search included a number of potential locations throughout the country, we ultimately determined our best option was very close to home," says Bob Tilman, Lowe's chairman, president and CEO. "The Charlotte/Mooresville area is among the best places to live and work." Company officials also say the proximity to Wilkes County, the site of Lowe's current headquarters, will minimize the impact to the local community and employees.
North Carolina Dept. of Commerce
Raleigh, N. C.
www.investnc.com
$5.81 billion; 32,000 jobs
"In North Carolina, we pride ourselves on offering an excellent environment for top-quality companies around the nation and the world," says North Carolina's new Secretary of Commerce, Jim Fain. The secretary has stepped into his job and up to the plate, recruiting new industry into the Tar Heel State. North Carolina has suffered the loss of many textile plants, as well as the crunch from the high-tech meltdown. But state officials have worked hard to replace those jobs. In December 2001, BSH Home Appliances of New Bern announced it would expand its facility and hire an additional 1,400 employees. The $150-million expansion puts an improvement into the eastern North Carolina economy. Wages offered by BSH, a member of the Bosch/Siemens Group, would range from $11 to 26 per hour. "These are not ordinary jobs but good paying jobs requiring high skills, "says North Carolina Governor Mike Easley. "Eastern North Carolina will realize a tremendous boost to its job market and tax base as a result of this expansion."
Wal-Mart has announced it will invest $50 million and create 600 new jobs in Cleveland County. The new distribution center, located on a 320-acre (129-ha.) site west of Shelby, will be operational later this year. Wal-Mart will be eligible for several state programs, including tax credits and incentives under the North Carolina William S. Lee Quality Jobs and Expansion Act. The Act was amended last year and allows for additional credits for newly credited jobs.
Tennessee Dept. of Economic and Community Development
Nashville, Tenn.
www.soundsgood.org
$6 billion; 28,000 jobs
Tennessee has started a new program, Special Enhancement Counties Programs, which focuses development efforts in rural areas of the state. The state's counties with the highest unemployment rates and lowest per capita income are designated eligible for this program. Job tax credits are also increased for companies expanding or locating in these areas.
The rural mountains of Tennessee have not been known as ideal business investment sites, but times are changing. The rural south offers manufactures, particularly in a tight labor market, available labor and open space for plant facilities.
Last year, Toyo Seat USA brought a $12 million seat and frame factory to Pelham, located in the Cumberland Mountains. The 50,000-sq. ft. (4,645-sq.m.) facility will initially employ 100 workers and will expand to 200 employees within three years. The plant will make a bid impact in a small town area, and state economic development officials are committed to programs to maintain assistance to distressed areas.
Tennessee officials have also landed several call center facilities. VoiceStream announced it will hire 720 new employees at its new $19 million facility. More than 1,000 new workers will be hired at Cingular's recent $10 million center.
The Volunteer State has also landed several large manufacturing plants. Seigel-Roberts will build a $45-million auto-parts plant in Dyer County. Daikin Drivetrain Components will expand its Knoxville plant, and OTICS will locate a $30-million new automotive engine facility in Morristown.
Pittsburgh Regional Alliance
Pittsburgh, Pa.
www.regionalalliance.org
$3.2 billion; 8,589 jobs
Pittsburgh has been the manufacturing home of big steel, but much of that industry has closed and moved out of the country. The Three Rivers area has suffered through a downturn and repositioned itself as a city of the future. Building on the historic strengths of the area's energy traditions, the Pittsburgh Regional Alliance (PRA) helped Siemens Westinghouse Power choose a 22-acre (8-ha.) site as the location for its $122-million, state-of-the-art fuel cell manufacturing plant (see
Breakthrough Deals
).
After the passage of Greenhouse Legislation by the state legislature, the PRA has begun to pursue an area Pittsburgh Bio/Venture Life Sciences Greenhouse approach to attract new industry. With cooperation with various academic institutions, the Bio Greenhouse hopes to position the area as a leader in biological research and development. "The Greenhouse will be the centerpiece of technology commercialization and economic development efforts," says D. Lansing Taylor, president and Chief Executive Officer of Cellomics. "It will also be the single organization to exploit synergies among university research strengths and facilities, and coordinate those efforts with economic development."
The PRA, in conjunction with the Pennsylvania Dept. of Community and Economic Development, helped bring the world's largest producer of medical devices, Lake Region Medical, to the area. The facility will manufacture guide wires used for diagnostics and machine products used in the medical field, and will create at least 140 new jobs. The facility has qualified for a state financial package, including an Opportunity Grant and Jobs Creation Tax Credits.
Virginia Economic Development Partnership
Richmond, Va.
www.YesVirginia.org
$3 billion; 33,554 jobs
Business has answered Virginia's call. The Virginia Economic Development Partnership (VEDP) launched a new Web site,
www.YesVirginia.org
, which allows site seekers to compare Virginia's advantages. The answer from business leaders appears to be yes.
The VEDP also pushed for legislation to amend and expand the Virginia Investment Partnership (VIP) to include non-manufacturing firms. The amended incentive was enough to expand WorldCom at its Loudoun County site, creating 3,600 new jobs. Gov. Jim Gilmore approved an $11 million VIP grant for the expansion.
"The overall business environment, high-quality employee talent pool and its rich heritage of fostering business growth make Virginia a perfect place to solidify our presence in support of our high-growth data and Internet businesses," says Fred Briggs, WorldCom chief technology officer.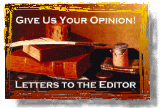 Virginia has scored several automotive investments. Florida-based Advanced Auto Parts will build a $14-million facility in Roanoke. The site will create 234 new jobs, and the state will give the City of Roanoke a $670,000 grant to aid with site preparation. Ford Motor announced it would expand its pickup truck plant in Norfolk. The $375 million expansion will create 200 new jobs in the area.
Louisa County is the new site for Wal-Mart's food distribution center. The 880,000-sq.ft. (81,752 sq.-m.) facility will bring 600 new jobs to the region. The $40 million investment is a boon to the local community, where the majority of working-age adults commute out of the county for employment.
"The Louisa County food distribution center will provide Wal-Mart the opportunity to better serve the growing number of Wal-Mart customers who shop for groceries at our stores in the eastern United States," notes Rollin Ford, senior vice president of logistics for Wal-Mart."