Chicago Dominance
More Than Mythical
orget about the Curse of the Billy Goat. Chicago is America's No. 1 market for new and expanded corporate facilities for the third year in a row.
According to data from

Site Selection

's New Plant Database, Chicago registered more project activity than any other U.S. metropolitan area in 2003. Longsuffering Cubs fans may have had to endure the pain of watching a late-game lead improbably slip away in baseball's post-season, but there's no second-guessing the Second City's performance in this ranking. With 336 corporate projects last year, Chicago easily outpaced second-place New York City (291) and the other top contenders: Detroit (201), Dallas (185) and Philadelphia (143).

In fact, Chicago's dominance was so complete that only seven states recorded more project activity in 2003 than the Windy City.
When it comes to total capital investment, a bevy of metros were in contention, with the bulky multi-state metro area of New York-Newark-Edison, N.Y.-N.J.-Pa., leading the way with total investment surpassing $5.8 billion.
In fact, three MSAs topped the $5-billion mark., and 11 metros topped the $1-billion mark. San Antonio just missed the Top 10 chart on p. 181, with $1.018 billion, but was one of three Texas metros above that $1-billion threshold.

Evidence of the rewards gleaned from interstate collaboration has come to the fore too. Five of the Top 10 Metros in Facilities and three of the Top 10 Metros in Investment included more than one state.

Chicago Capitalizes on Blend
of Heritage and Diversification

Not surprisingly, when it comes to metropolitan muscle, the U.S. Northeast and Upper Midwest annually reassert their industrial birthright: Five of the Top 10 states with the most Top 100 Metros are in those regions.
But to that heritage add the power of diversity. Strength in several industrial sectors – logistics, food processing, information technology, plastics, biotechnology and pharmaceuticals – spurred Chicago's strong year.


Takeda

, Japan's largest biopharma company, selected the Chicago market for its North American headquarters. The 70-acre (28-hectare) site on Lake-Cook Road in suburban Deerfield will become the home of Takeda Pharmaceuticals North America Inc. The land is adjacent to Baxter International's headquarters.

Takeda plans a 2005 or 2006 opening of its campus, with land costs reported to be US$25 million and construction costs estimated at $50 million. The company has been growing so rapidly that it has been adding office space at a rate of 20,000 sq. ft. (1,858 sq. m.) per year. The new campus reportedly will be 200,000 sq. ft. (18,580 sq. m.). The project site's zoning, however, allows for more than 1.5 million sq. ft. (139,350 sq. m.).
The Takeda news further positions Chicago as a North American headquarters hub for global biopharma firms. The

Wall Street Journal

last year noted, "The Chicago area's wealth of research facilities such as Northwestern University, the University of Chicago and Argonne National Laboratory, make it an obvious place for a biotech or specialty pharmaceutical firm to take root."
That reputation was bolstered when scientists from the University of Illinois and Argonne Labs won the 2003 Nobel Prizes for physics and medicine, and a biologist at Northwestern received a "genius grant" from the MacArthur Foundation.
Smaller biotech operations are flocking to the city as well.

Aureus Pharma

, a bioinformatics company in France, announced plans to establish a presence at the Chicago Technology Park following a Paris-Chicago Sister Cities biotech trade mission in October. Institut Curie and Institut Gusave Roussy, prestigious French research institutes in the cancer field, also plan to develop a formalized relationship with the cancer research organizations based in Chicago.
Other large projects announced in 2003 include the $90-million expansion of the

U.S. Cellular

headquarters in Chicago and the 62,000-sq.-ft. (5,760-sq.-m.)

Brose North America

manufacturing plant in the Ford supplier park on the city's southeast side. The 600,000-sq.-ft. (55,740-sq.-m.) expansion for U.S. Cellular will create 1,000 new jobs, while the $6.5-million Brose project will add 130 workers.
Significant expansions also came from

SBC Communications

($90 million),

DSC Logistics

($50 million), homegrown

Wrigley Jr. Company

($43 million) and

TDS Technologies

($15 million).
Chicago's industrial strength is broad-based, as evidenced by a number of key indicators:
• Chicago is No. 1 in manufacturing, registering $59 billion in regional manufacturing output.
• Chicago is No. 1 in high-tech employment (347,100 workers).
• Chicago is the No. 1 city for air travel.
• Chicago is the No. 1 distribution center market, including No. 1 rankings in truck, intermodal, rail and air transport.
• Chicago is No. 1 in business professional services, experiencing 82 percent growth in employment in this sector from 1990 to 2000.
• While Chicago is the third largest metro area in the country in population, with 8.27 million people, it has the second largest work force, at 4.23 million.
• Chicago is second in the nation in research and development and testing labs employment.
• Chicago is third in communications equipment manufacturing employment.
• Chicago is third in measuring and control instruments manufacturing employment.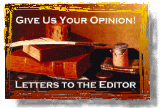 • Chicago was named one of the five best U.S. cities for real estate investment by the Association of Foreign Investors in Real Estate.
• Chicago's $349-billion economy is larger than Switzerland, Russia or Michigan.
• Chicago is home to 30 Fortune 500 company headquarters and 107 total corporate headquarters, second only to New York.