The Road to Boomtown
he road to boomtown travels up through the heartland of America and arrives at a place called Traverse City, Mich.
Ranked for the second year in a row by

Site Selection

as the No. 1 small town in America for new and expanded corporate facilities, Traverse City exemplifies a community that thinks and acts much larger than its size would suggest.

Tucked into Grand Traverse County (population 79,753) on the banks of Lake Michigan's Grand Traverse Bay, Traverse City follows a formula for success that's now being copied in dozens of small, rural towns throughout the U.S.
While small towns throughout America continue to lose manufacturing jobs to low-cost, overseas locations, Traverse City generates new employment because it maintains one ingredient not found in most rural places: a climate that fosters entrepreneurs. Civic leaders in most communities fear that change will hurt their towns; the leadership of Traverse City, conversely, embraces change.
The biggest change of all occurred for Traverse City when a local industrialist invented a process known as numerically controlled machining. That landmark invention didn't kill the area's food-processing and agricultural industries; it enhanced them.
That's why Traverse City is often called "the birthplace of the second industrial revolution."
Today, entrepreneurs in all facets of manufacturing – wood products, pharmaceuticals, communications equipment, surgical and optical equipment, metal products, scientific instrumentation, plastics and composite products, transportation equipment, electronics, abrasives, fasteners, aircraft and aerospace equipment – gravitate to Traverse City for its work force, quality of life and pro-business climate.
From 2001 through 2003, Traverse City produced more new and expanded industrial plants, 34, than any other small town. The community produced 12 of these plants in 2003, from

Britten Media

's $2.7-million, 45,000-sq.-ft. (4,180-sq.-m.) expansion of its custom banner manufacturing plant to

Laitner Brush

's $2-million, 40,000-sq.-ft. (3,716-sq.-m.) new plant for making brushes.
Other new plants in 2003 included

Trantek

's 22,000-sq.-ft. (2,044-sq.-m.) facility for automation systems manufacturing and

D&W Mechanical

's 20,000-sq.-ft. (1,858-sq.-m.) plant for mechanical contracting.

While manufacturing employment declines nationwide, jobs in this sector are increasing in the Traverse Bay region by substantial numbers. One study shows that area counties rank among the top 10 in Michigan in manufacturing growth. Growth in manufacturing of micro-electronic cooling devices, electro-mechanical assemblies and precision tooling has earned the region the moniker of Michigan's Technology Coast.
How does Traverse City do it? A new book on the subject of small-town growth offers an answer.


In Boomtown USA: The Seven-and-a-Half Keys to Big Success in Small Towns

, author Jack Schultz cites the fundamental factors that separate Traverse City from the pack:
• Civic leaders adopt a can-do attitude that promotes change.
• Political leaders adopt and clearly articulate a vision for growth.
• Infrastructure resources of the community are leveraged to encourage new and expanding industries.
• Strong leaders are grown from within.
• Leadership encourages an entrepreneurial approach to growth and development.
• Planners retain local control over industrial growth policies.
• Marketers build and leverage the community's brand identity.
"The time has never been riper for small communities to prosper," says Schultz, who wrote the book for the National Association of Industrial and Office Properties. "Operating costs for businesses and corporations are lower in small-town settings. Small communities typify the rural work ethic and provide a ready and willing labor force. The charms of living in a vibrant small town are legendary and real – many people move to small towns for quality-of-life issues, including better education, more affordable housing, less crime, a better environment and a shortened commute to work."
Schultz warns, however, that prosperity in a small town "doesn't happen on its own. It happens through solid and visionary leadership, having a 'can do' attitude and exhibiting a willingness to take risks. It happens through knowing what your town's strengths and resources are and how to leverage those strengths and resources. It happens through building a brand for your town – a concept that often prompts quizzical looks, yet one that successful small towns have embraced."
Most towns don't embrace such thinking, and that's the problem, says Schultz. From 1990 to 2000, more than half of the 15,800 small towns in America lost population. Small towns also lag behind metro areas in average employment change (14.7 percent for MSAs, 13.1 percent for non-MSAs) and average per-capita income change (50 percent for MSAs, 48.3 percent for non-MSAs).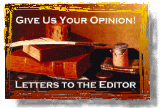 "These figures do not paint a pretty picture for small-town America," writes Schultz.
Yet somehow, nearly 400 of these small towns found a way to defeat the odds and prosper in the 1990s. These are Schultz's "boomtowns."
The best one for two years running, according to

Site Selection

, is Traverse City.