orporate America continues to enjoy Southern hospitality, as evidenced by
Site Selection
's Top Economic Development Groups of 2004.
While this year's battle for a top group honor was closer than ever, one trend shows no sign of ebbing: When it comes to competing for jobs and capital investment, the region that frequently offers the most competitive package is the U.S. South.
Six of the top 10 groups of 2004 hail from the South, while eight of the 10 honorable mention groups also come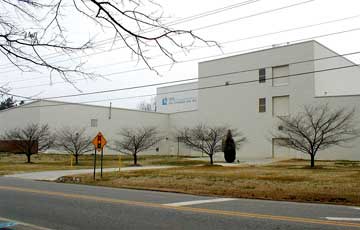 Among the projects in the corporate portfolio of Mooresville-South Iredell, and the South as a whole, is a$27-million expansion by NGK Ceramics.
from this region (see chart on p. 254). In addition, many other Southern economic development organizations posted impressive gains in 2004 and just barely missed the cut.
After careful analysis by the editorial team of
Site Selection
, the award winners were selected according to their overall performance in the following categories: Total capital investment; jobs created; investment per capital; jobs per capita; overall economic vitality; depth and breadth of economic strength; diversity of industry; ability to generate breakthrough deals; and the overall quality of the group's nomination package, including verifiable documentation.
While the jobs and capital investment numbers carry the most weight, the subjective categories are used to differentiate groups that are otherwise very close in the numerical rankings.
Site Selection
does not claim that this is a foolproof ranking — merely that it is representative of the best overall efforts in economic development. While beauty may be in the eye of the beholder, economic performance is still a largely quantifiable endeavor.
Not every winner, however, comes from the American South, as you will see in the following account of each of the Top Ten Economic Development Groups of 2004, listed in alphabetical order by location:
Armed with a population of only 90,000 residents and an annual economic development budget of just US$401,778 (C$488,000), Brantford attracted a whopping $249.5 million (C$303 million) in new capital investment and 766 new jobs in 2004.
The breakthrough for Brantford came when
The Ferrero Group
announced a US$122-million investment to build a 600,000-sq.-ft. (55,740-sq.-m.) chocolate factory in the city's northwest industrial area. The plant, which will open next year on 160 acres (64.8 hectares), could double in size and production capacity in three to five years, Ferrero executives said.
Company officials said they chose Brantford for its access to major Canadian and U.S. markets, competitive logistics infrastructure, availability of serviced industrial land that could meet project deadlines, competitively priced land, and its cooperative, pro-business city staff.
Brantford also landed a $57.6-million, 775,000-sq.-ft. (71,998-sq.-m.) distribution center and quality assurance laboratory for
Procter & Gamble
. The plant will employ 166 workers and is scheduled to open this June.
Tim Penner, Procter & Gamble Canada president, said Brantford was selected for its infrastructure, pro-business climate and the cooperation of city staff. Also pivotal were availability of appropriately zoned land, site costs, and ease of access to major highways.
An innovative program known as the Brantford Economic Development Advisory Board Food Cluster Group plays a vital role in helping Brantford secure commitments from food processing and distribution companies. It also helps that employers have access to a work force of 550,000 within a 30-minute commute of Brantford.
Honorable Mention
Groups of 2004
In 2004, Cullman reaped $153 million in capital investment and 960 jobs, primarily from manufacturers.
"The automotive industry has had a major impact on Cullman, not to mention the entire Southeast," says Peggy Smith, director of the Cullman Economic Development Agency. "The jobs the automotive industry offers are well-paying, quality jobs. The automotive industry has seen what type of work force Cullman and Alabama have to offer. Cullman has been chosen time and again because of our central location, which makes it perfect for the automotive industry's just-in-time delivery."
Cullman's strength in Alabama is reflected in the state's "2004 New and Expanding Industry Report," which ranked Cullman first statewide in new industry announcements; second in new announced jobs; third in new announced investment; first in existing industry expansions; and first in total company project announcements.
Cullman's largest deal of 2004 came from
North Vernon Industries
, which picked the community for a $60-million facility — the Cullman Casting Corp. A foundry for counterweights for sport utility vehicles, the plant will employ 300 workers in a 350,000-sq.-ft. (32,515-sq.-m.) building.
"Our location on Interstate 65 between Huntsville and Birmingham is ideal for anyone in the automotive business," Smith says. "We are about 100 miles (161 km.) from the Mercedes plant in Vance, 100 miles from the Honda plant in Lincoln and 50 miles from the Toyota engine plant in Huntsville. The demand for just-in-time delivery puts Cullman in a very desirable location."
Site Selection
) also boasts a top 10 economic development organization and the only repeat winner from last year's top 10.
Without the innovative programs and marketing muscle of the Greater Dallas Chamber, the DFW metroplex wouldn't have attracted 277 corporate facility projects in 2004 (most in America) and $3.04 billion in new capital investment (fifth in the U.S.).
The metro area's record haul included a project that is believed to be the largest single job-creation announcement in the U.S. in the past four years:
Countrywide Financial
's expansion deal, announced Dec. 14, that will bring a total of 7,500 jobs to the area. About 5,000 of these workers will land in the booming North Dallas suburb of Richardson.
Mike Rosa, head of economic development for the Greater Dallas Chamber, says that 2004's breakthrough performance would not have been possible without "the terrific job that the economic development professionals and the communities throughout this entire region do on a daily basis."
Rosa says that large companies choose the DFW market because "they feel comfortable doing business here. The consistent placement of Dallas-Fort Worth in these rankings shows you that this is a place where young technology executives want to be. We have maintained that quality of life that is attractive to savvy professionals."
Other large deals in the metroplex last year included
AutoZone
's $72-million, 600,000-sq.-ft. (55,740-sq.-m.) distribution warehouse in Terrell;
Bank One
's $40-million printing plant in Coppell; a $35-million jet hangar expansion for
EDS
in McKinney; Raytheon's $165-million manufacturing plant expansion in Dallas; and
Citibank
's $200-million data processing center in Roanoke.
What most people don't know, however, is that Sandusky and Erie County also represent one of the top manufacturing locations in the entire Midwest.
With a population of just 80,000, Erie County attracted $152 million in capital investment and more than 700 jobs in 2004.
"Erie County is Ohio's No. 1 tourist destination, due to the Cedar Point amusement park," says Mark Litten, chief executive of Greater Erie County Marketing Group Inc. "But we are also within a day's drive of two-thirds of the population of the U.S., and more than 25 percent of our work force is employed in manufacturing. We are a very strong Tier 1 automotive supplier community."
Visteon employs 1,700 workers in the county. Delphi employs about 1,300. Several hundred workers are employed at places like Lear Automotive in nearby Huron and many other smaller manufacturing companies.
Located on Interstates 80 and 90, Sandusky is equidistant to Cleveland and Toledo, which makes Erie an ideal location for logistics facilities and companies serving the automotive manufacturing sector.
Visteon, a Ford supplier, is completing a $52-million expansion.
Lear
is completing a $12-million project, and
Freudenberg NOK
recently finished a $14.5-million expansion. "We embarked on a five-year capital campaign to improve our community and set a goal of $1.25 million," Litten said. "We surpassed our goal, and this has helped attract new investments into our community."
With plenty of land and infrastructure still available for industrial end-users, Litten said he is confident that 2005 will be another strong year of growth for the county. "With the great capital campaign we had last year, this will allow Greater Erie Marketing to do some things that we couldn't in the past," he says.
Companies in Fairfax County in Northern Virginia last year announced the creation of more than 25,000 jobs, bringing total employment in the county to nearly 650,000.
The largest job announcement — and one of the largest in Virginia history — occurred Nov. 17 when
Booz Allen Hamilton Inc.
said it would create up to 4,600 jobs and invest $133 million over the next five years. The new jobs will pay an average annual wage of $79,000.
"As one of the largest private employers in the county, we have found that the work force and location are superb, and this decision is a strong vote of confidence in the future," said Ralph W. Shrader, chairman and CEO of Booz Allen Hamilton, one of America's leading technology consulting firms.
Other large jobs announcements came last year from
Science Applications International Corp.
(2,900 jobs), IT integrator
DigitalNet
(893), defense contractor
Titan Corp.
(400), helicopter manufacturer
AgustaWestland
(200),
SRA International
(780),
IBM
(720),
PricewaterhouseCoopers
(600) and management consultant
CGI-AMS
(1,000).
"It was an easy decision to make Fairfax County the U.S. headquarters of CGI-AMS because it has always been a key technology center, attracting some of the best companies and work-force talent in our country," said Donna Morea, president of CGI-AMS. "It's simply a wonderful place to live and do business."
The Fairfax County Economic Development Authority (FCEDA) promotes Fairfax County as a business and technology center. The FCEDA's Capital Attraction Program links technology entrepreneurs with potential investors, and the FCEDA maintains offices in London, Frankfurt, Tokyo, Tel Aviv and Bangalore.
In 2004, the area landed 1,698 new announced jobs and $144.2 million in new capital investment. More importantly, since 1991, Montgomery leads the entire state in job creation, netting more than 27,500 jobs over the 1991-2003 period.
Major new projects in the past 12 months include the opening of the 2,000-worker Hyundai plant; a 758,800-sq.-ft. (70,493-sq.-m.), 430-job expansion at
MOBIS Alabama
; 100 new jobs at
ArvinMeritor
; 180 jobs at
Daehan Solution Co.
; 280 jobs at
Lear Corp.
; and 100 jobs at
Sejong Industrial Co.
The invasion of Korean suppliers is not likely to subside anytime soon. To date, the 41 Hyundai suppliers have created more than $663 million in capital investment and 5,339 jobs in Alabama. In the Montgomery area alone, these suppliers have generated $221 million in spending and 2,264 jobs.
The Chamber's Transportation Task Force is working to improve air service and air transportation in Montgomery, as Montgomery Regional Airport undergoes a three-phase, $27-million renovation. In February, Delta Air Lines announced that Montgomery would receive two new flights to Delta's hub in Cincinnati. Earlier this year, Continental announced it would begin service to Houston.
The Chamber's I-65 Corridor Initiative continues to work to revitalize Montgomery along the Interstate, creating opportunities for industrial and commercial development. To date, downtown and riverfront investment totals $800 million in new development and redevelopment projects, propelling Montgomery to No. 1 in the state in tourism job growth.
Lowe's Company Inc.
and the fastest growing industrial cluster of any small town in America.
With $1.1 billion in new industrial development since 1995, Mooresville even boasts its own chapter in Boomtown USA, the Jack Schultz-authored book that explains "the 7.5 keys to big success in small towns."
Melanie O'Connell Underwood, Mooresville's only economic developer, could have written the book herself. She has personally witnessed the transformation of Mooresville from a textile-dependent town into a magnet for sustained, diversified economic growth. The corporate projects in the area about 30 minutes north of Charlotte last year generated more than $150 million in new capital investment. Some sprouted so quickly that Underwood didn't even know about them right away.
"I recently took a drive from Mooresville to Statesville, and I couldn't believe what I saw," she says. "I saw plywood going up on new buildings. It was then that I realized that some of these new projects were getting ahead of us. The growth of these projects is now happening faster than we can track them."
The success did not occur overnight. Underwood says the city leaders adopted a strategy in the 1980s to invest public funds into acquiring land for the development of industrial parks and providing the public infrastructure needed to service them. The rest, as they say, is history. "Last year was our third biggest year ever," Underwood says. "We had 1.4 million square feet [130,060 sq. m.] of new space added to the market in 2004, and we have already registered six new projects in 2005."
There is still plenty of room for this town of 25,000 to grow. Underwood predicts that much of the growth will take place between Mooresville and Statesville, about 15 miles (24 km.) to the north (see March 2005 issue of
Site Selection
).
"We don't want to be dependent on either Lowe's or motorsports in the future," she added. "We want to be even more diversified than we are right now."
Describing the new programs adopted by Onondaga County Economic Development to boost capital investment and job growth, economic developer Greg Hitchin says, "We have formalized our business retention program and hired staff to personally meet with all of our companies and work with them on becoming more successful."
That renewed emphasis on customer service paid off in a big way. In 2004, the Syracuse area gained 2,000 jobs and $206 million in capital investment.
Topping the project list was
Bank of New York
, which selected Syracuse after a nationwide search for a service center location. The bank, originally founded in 1784, will invest more than $18.6 million and create up to 800 jobs in Onondaga County.
"New York State has been and will continue to be a vital business partner of The Bank of New York. We deeply appreciate the level of interest that New York State, Onondaga County and Syracuse officials have had in our needs," said Donald R. Monks, senior executive vice president of the bank, the oldest in the U.S. "Onondaga County has provided the high-quality work force we require, and we look forward to expanding our employee base in the years ahead."
The bank is eligible to receive up to $1.3 million in a Jobs Now Capital Grant from Empire State Development.
Hitchin said that an ample, available work force and quality higher education draw corporations to Syracuse. "A combination of our major universities, community college and industry is working together to provide training programs," he says. "Lean manufacturing is a key element."
Research is another. Officials of
DestiNY
, a planned 800-acre (324-hectare), mixed-use complex in Syracuse, announced March 3 that they will begin construction this year on a 1-million-sq.-ft. (92,900-sq.-m.) first phase of a 320-acre (130-hectare) research park. The project is expected to bring hundreds of new jobs to the area.
Anchored by the Stockton-Lodi MSA, San Joaquin is just an hour's drive from the Bay Area of California, 65 miles (105 km.) from San Jose and 44 miles (71 km.) from Sacramento. For manufacturers and logistics companies, that adds up to a gold mine.
In 2004, several logistics operations from companies including
BMW, Dreyers, MarMaxx Group
and
Pflug Packaging
located in the county because of the available work force and affordable location. Total new capital investment in the county last year topped $158 million, creating 2,754 jobs. Among the larger deals was a 224,000-sq.-ft. (20,810-sq.-m.), 200-job project for Eagle Roofing Products, a division of
Burlingame Industries
.
Other substantial investments came from
Sierra Building Products, Calstone, Golden State Lumber, LFB Engineered Products, ATI Windows
and
Prima Products
.
Manufacturers say they like San Joaquin for its modern transportation system, convenient Central Valley location, enterprise zone tax credits and local incentives, skilled work force, 12 fully serviced industrial parks, inland deep water port, affordable housing, and abundance of cultural and recreational opportunities.
The San Joaquin Partnership, the economic development organization that serves the 566,600-resident area, added a new feature in 2004 to help attract businesses: An online property database. The Web site contains a comprehensive listing of land and buildings throughout the county. The Partnership also produced a 15-minute DVD that features an aerial tour of the county and its available industrial and commercial sites.
Michael Locke, president and CEO of the Partnership, says the next step is to develop an economic development strategy targeting "knowledge-based job development."
The "granddaddy" of corporate projects for Shreveport is General Motors' $1.3-billion commitment to upgrade its production facilities, including $250 million for the new Hummer H3 sport utility vehicle.
The H3 will be a lighter, more fuel-efficient version of the popular Hummer series while maintaining the brand's recognizable look. "This is going to be a great chapter in the history of General Motors and Shreveport," said Dave Gibbons, plant manager for GM. The addition of the H3 line brings the total plant job count to 3,200 and the total annual payroll to $160 million.
W. Kurt Foreman, the chamber's senior vice president of economic development, says, "We think the accumulated accomplishments point to the strength of our region as a competitive and cost-effective place to do business."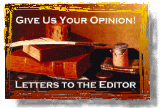 Another success story for Shreveport is the rapidly growing
U.S. Support Co.
, which selected the community for the company's new inbound call center. Employment at the new facility is expected to top 1,300 this year.
"Everyone created such a warm and inviting experience that the decision to locate in Shreveport was really an easy one," says Lew Gordon, spokesman for U.S. Support.
Other major projects in the area last year included an investment of $35 million by
Calumet Lubricants
, a $10-million HQ and distribution center from
Ivan Smith Furniture Co.
, a $6.1-million investment by
Tango Transport
, and cumulative investment of $7 million from three automotive industry suppliers.