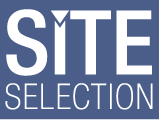 Contact:
Mark Arend, Editor in Chief
(770) 325-3438
mark.arend@siteselection.com

6625 The Corners Parkway, Suite 200
Peachtree Corners, GA 30092 • USA
www.siteselection.com
Press Release
Texas, Ohio Claim Site Selection Magazine's Governor's Cup Awards
Top Metro and Micropolitan Areas for Corporate Facility Investment, Top Mississippi River Regions Also Named
Atlanta, March 1, 2021: Texas and Ohio have won the 2020 Site Selection Governor's Cups. This is the eighth year Site Selection recognizes the state with the most qualifying new and expanded facilities per capita, which Ohio claims for its capital investment activity in 2020. Texas wins for the ninth straight time for having the most qualified projects of any state.
The 67-year-old Atlanta-based magazine has awarded the Governor's Cup annually since 1988, based on new and expanded corporate facilities as tracked by the proprietary Conway Projects Database. Site Selection, published by Conway Data, Inc., is the senior publication in the corporate real estate and economic development fields and is the official publication of the Industrial Asset Management Council (IAMC, at www.iamc.org). Site Selection's yearly analyses are regarded by corporate real estate analysts as "the industry scoreboard." The magazine's circulation base consists of 48,000 subscribers, most of whom are involved in corporate site selection decisions at the CEO/President/COO level.
As might be expected after a pandemic year, project numbers were down, but not by very much, as e-commerce and manufacturing, among other segments, continued to invest. The Lone Star State's 781-project finish for 2020 is down from its 859-project, first place finish last year (the state attracted 608 the year before). Ohio is second with 419 (not that far behind the 448 in 2019 and the 454 in 2018), followed by Georgia at 360 (up from 296), Illinois at 329 (down from 423) and North Carolina at 194 (up from 190). Among the biggest upward movers were two new Top 10 states: No. 9 Florida (up from No. 17 last year) and No. 10 Pennsylvania (up from No. 12).
In the per capita (per 1 million population) contest, Ohio's project tally bested No. 2 Georgia, followed by Kentucky (152), Nebraska (59) and Indiana (189). The biggest upward movers in the per-capita rankings are Georgia moving all the way up from No. 9, No. 5 Indiana rising from No. 8, No. 8 Louisiana up from No. 10, and No. 10 Kansas all the way up from No. 20 last year.
"The Governor's Cups recognize not only the winning governors, but their entire economic development teams, and by extension, the many professionals throughout their states who work every day to attract new investment and retain and grow existing businesses," says Mark Arend, editor in chief of Site Selection. "Governors Greg Abbott of Texas and Mike DeWine of Ohio deliver the kind of business climate and fiscal predictability that capital investors from around the world rely on for long-term success, even during a year unlike any other in modern memory."
Site Selection's Conway Projects Database focuses on new corporate facility projects with significant impact, including headquarters, manufacturing plants, R&D operations and logistics sites, among others. It does not track retail and government projects, or schools and hospitals. New facilities and expansions included in the analyses must meet at least one of three criteria: (a) involve a capital investment of at least US$1 million, (b) create at least 20 new jobs or (c) add at least 20,000 sq. ft. (1,858 sq. m.) of new floor area.
Top Metros and Micros
In this year's Top Metros rankings, Chicago-Naperville-Elgin, Illinois-Indiana-Wisconsin, was No. 1 for the eighth straight year among metro areas with populations over 1 million; Savannah, Georgia, and Toledo, Ohio, were tied for No. 1 among areas with populations between 200,000 and 1 million; and multi-time champion Sioux City, Iowa-Nebraska-South Dakota, was once again in the top position among areas with populations between 50,000 and 200,000. Full lists of the Top 10 Metros in each population category appear below. The online and print editions of the rankings also include Top State and Top Metros by U.S. region. Repeating last year's results, three of the Top 10 Tier-1 cities were in Texas, with No. 2 Dallas and No. 3 Houston swapping places from last year, and Austin tied at No. 6 with Phoenix.
In the magazine's newly introduced Top Metros Per Capita rankings, No. 1 Indianapolis, Indiana, edges out No. 2 Austin and No. 3 Dallas-Ft. Worth in Tier 1, while also climbing to No. 5 in the cumulative ranking, having never placed higher than No. 9 in the past five years. Savannah wins the Tier 2 per capita category over No. 2 Elkhart-Goshen, Indiana, and No. 3 Huntsville, Alabama. And cumulative tally leader Sioux City also finds itself at the top of the Tier 3 per capita rankings, above No. 2 Lima, Ohio, and No. 3 Rocky Mount, North Carolina.
In the magazine's ranking of Top Micropolitans — cities of 10,000 to 50,000 people which cover at least one county — Findlay, Ohio, once again was tops among the nation's 543 micropolitan areas, tallying 22 projects last year. Second place went to Jefferson, Georgia, followed by Cullman, Alabama; Tiffin, Ohio; and Auburn, Indiana. Ohio once again led as the state with most Top 100 Micropolitans, with 25 of them tallying 99 projects. No. 2 Texas had 20 Top Micros, and No. 3 Georgia had 16.
Mississippi River Corridor
In this same issue, Minneapolis-St. Paul and Clinton, Iowa, are recognized as the overall and per-capita No. 1 metro areas along the entire length of the Mississippi River Corridor, based on private-sector facility projects tracked over an 18-month period tracing to July 2019. The Twin Cities' 62 projects just edge out 60 each in Baton Rouge, Louisiana, and St. Louis, Missouri-Illinois, followed closely by New Orleans and Memphis. In the per capita category, Clinton finishes just ahead of its Iowa neighbor Dubuque, followed by Natchez, Mississippi-Louisiana; last year's per-capita winner Blytheville, Arkansas; and Paducah Kentucky-Illinois.
Charts of the March 2021 issue's primary rankings can be found below. Full charts and data can be found in the rankings stories posted at the magazine's award-winning website, www.siteselection.com.
Site Selection magazine, published by Conway Data Inc., delivers expansion planning information to a qualified circulation of 48,700 executives of fast-growing firms. Celebrating its 65th anniversary this year, Site Selection is also available via Site Selection Online. Headquartered in Atlanta, Ga., Conway Data, publisher of Site Selection magazine, the Conway Analytics Report and a family of online industry newsletters, in 2017 was recognized as Georgia International Small Business of the Year by the Atlanta Business Chronicle. Conway Data has been a trusted advisor to corporations, government economic development and investment promotion agencies around the world since 1954. Conway Data owns and manages Conway Events, organizer of worldwide FDI events; FDI advisory firm Conway Advisory; and New York-based Conway PR & Marketing, a leading PR and lead-generation firm. Conway Data also manages the Industrial Asset Management Council.
(Note: All circulation information is publisher's own data unless otherwise specified).