Copenhagen, Denmark, was named the 2023 World Capital of Architecture by UNESCO and the International Union of Architects in recognition of its strong legacy of innovative urban development, sustainability and livability.
In June, the nation Copenhagen has been part of for nearly 1,200 years added another honor: The No. 1 most competitive nation among 64 economies, according to the 35th edition of the IMD World Competitiveness Ranking, published by the World Competitiveness Center at the International Institute for Management Development in Lausanne, Switzerland.
Upstart Ireland was No. 2, vaulting all the way from No. 11 last year. IMD's home country of Switzerland was No. 3, followed by Singapore in fourth place.
The annual ranking is based on 336 competitiveness criteria selected as a result of "comprehensive research using economic literature, international, national, and regional sources, and feedback from the business community, government agencies, and academics," says IMD. "The criteria are revised and updated regularly as new theories, research, and data become available and as the global economy evolves." There are 164 hard-data criteria and 92 survey questions answered by 6,400 senior executives, with the hard data comprising two-thirds of the overall results.
Major projects in Denmark documented by Site Selection's Conway Projects Database since this time last year include a $2.3 billion investment in Hillerød announced by Novo Nordisk in June; a $133 million project from Palsgaard in Juelsminde; and a 40-job expansion in Koge by Bedrocan International.
Repeating the 2022 results, five economies in Europe made the Top 10 on IMD's scoreboard. Apart from being smaller, the most competitive economies also tend to have strong and efficient institutions, IMD said. "A country's ability to generate prosperity for its people is a key determiner of success," said Professor Arturo Bris, director of the WCC, in a release. "It's not what China does yet and it's not what the U.S. even does fully yet."
"Navigating today's unpredictable environment requires agility and adaptability," added Christos Cabolis, the WCC's chief economist. "Countries which excel are building resilient economies, such as Ireland, Iceland, and Bahrain. Their governments are also able to adapt policies based on current economic conditions in a timely fashion. The UAE, Saudi Arabia, Qatar, and Singapore are also key examples of this."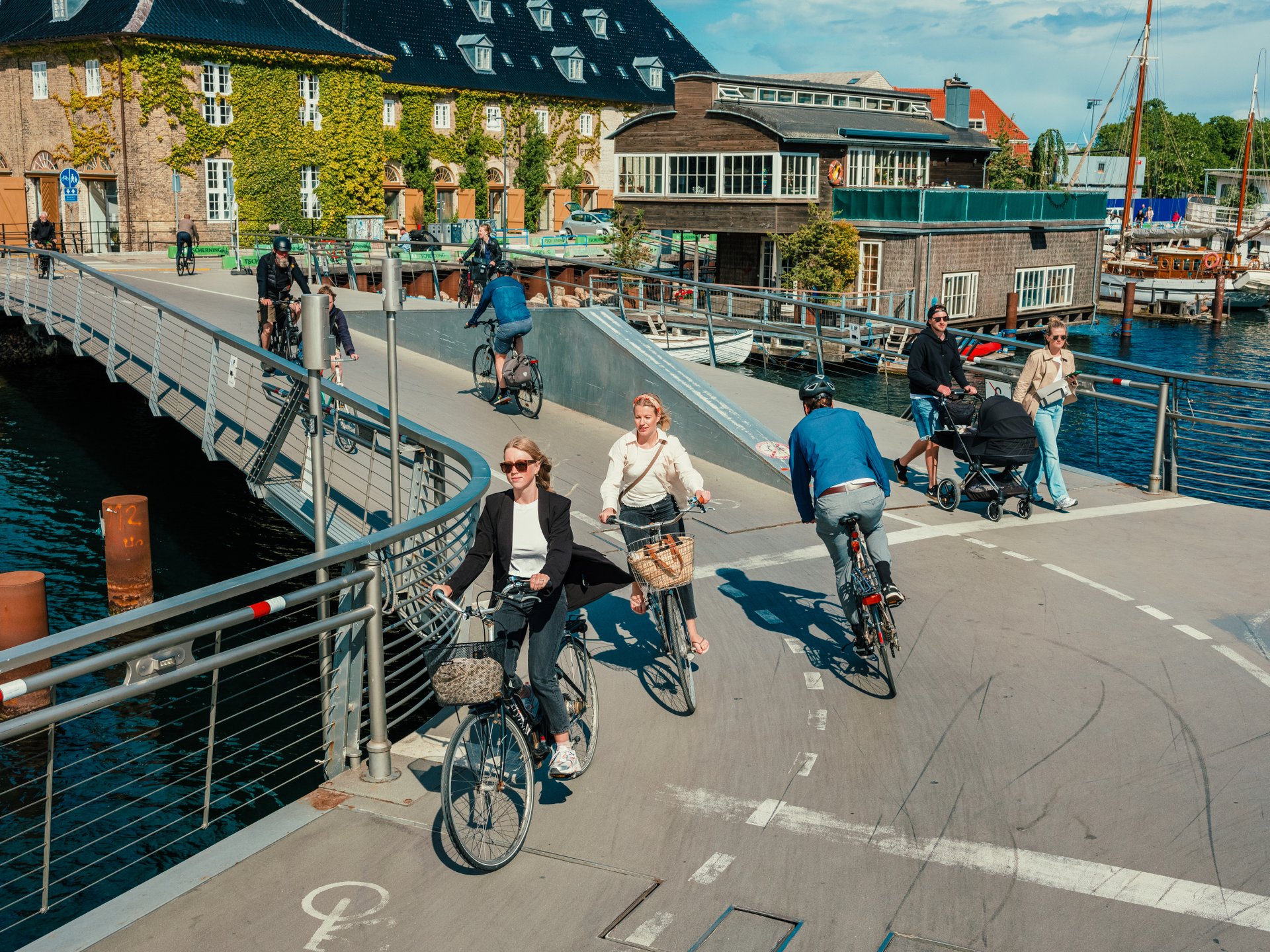 Their country may be the most competitive, but cyclists in bicycle-mad Denmark by and large simply want to get from here to there.
How have countries performed over time?
Steady improvers over the past five years include No. 12 Qatar, No. 13 Belgium (up from No. 27 in 2019) and No. 17 Saudi Arabia (up from No. 26 in 2019). The biggest jump, however, has been made by the Czech Republic, which has climbed to No. 18 from No. 33 in 2019. Meanwhile, Kuwait joined the ranking for the first time at No. 38 among the 64 economies, which are chosen based on the availability of comparable international statistics and IMD's collaboration with local Partner Institutes that contribute to the collection of survey data.
We averaged the rankings over the past five years to come up with this chart, topped by Switzerland, Singapore and Denmark.
Top Countries by Average World Competitiveness Rank, 2019-2023
Country
2019
2020
2021
2022
2023
Rank
Average
Switzerland
4
3
1
2
3
2.6
Singapore
1
1
5
3
4
2.8
Denmark
8
2
3
1
1
3
Netherlands
6
4
4
6
5
5
Hong Kong SAR
2
5
7
5
7
5.2
Sweden
9
6
2
4
8
5.8
USA
3
10
10
10
9
8.4
Ireland
7
12
13
11
2
9
UAE
5
9
9
12
10
9
Norway
11
7
6
9
14
9.4
IMD's World Competitiveness Center offers a plethora of resources for country, city and company research, including links to a recent ranking of smart cities. The research is part of a broader treasure trove of work that includes IMD's China Company Competitiveness Indicator, which is currently focused on food companies. — Adam Bruns and Daniel Boyer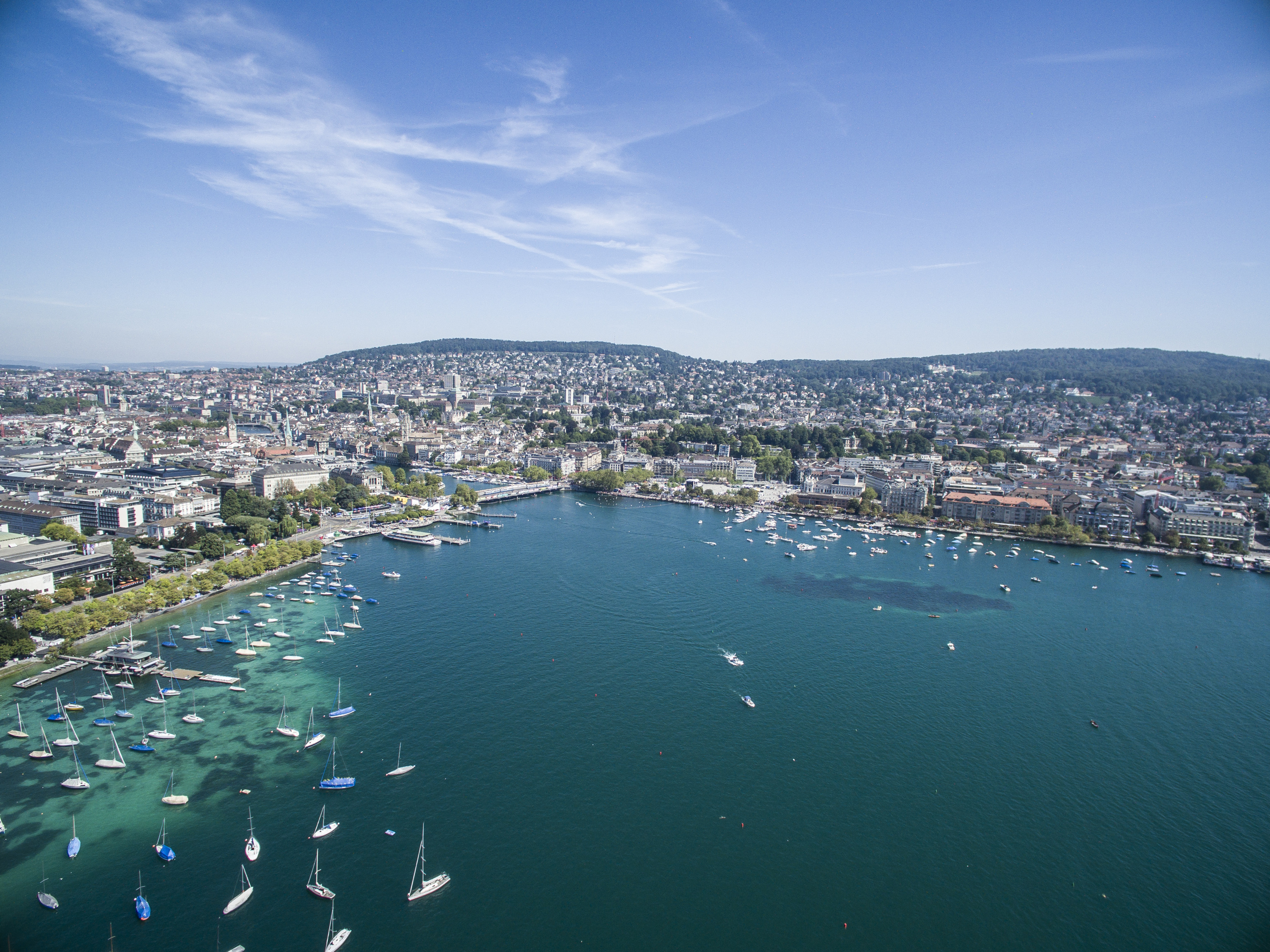 Zurich is the business engine of Switzerland, which holds the highest average rank in the IMD World Competitiveness Ranking over the past five years.
Photo by Mattias Nutt © Zürich Tourism