The past two Site Selection Snapshots have examined this year's Inc. 5000 to reveal the top states and top U.S. metros and cities by number of firms on that list.
Today, the final installment of our analysis of these data looks at the Top 10 Inc. 5000 Business Sectors. Here they are:
| | Sector | No. of Inc. 5000 Firms |
| --- | --- | --- |
| | | |
| 1. | Business Products & Services | 620 |
| 2. | Software | 559 |
| 3. | Advertising & Marketing | 489 |
| 4. | IT Services | 416 |
| 5. | Financial Services | 273 |
| 6. | Health Services | 271 |
| 7. | Construction | 262 |
| 8. | Consumer Products | 235 |
| 9. | Human Resources | 228 |
| 10. | Logistics & Transportation | 216 |
The next five sectors just miss that Top 10, but each can still claim more than 100 Inc. 5000 firms:
| | Sector | No. of Inc. 5000 Firms |
| --- | --- | --- |
| | | |
| 11. | Real Estate | 163 |
| 12. | Food & Beverage | 139 |
| 13. | Manufacturing | 129 |
| 14. | Government Services | 119 |
| 15. | Retail | 107 |
Which companies are the fastest growing in these leading sectors? Philadelphia-based The Surefire Group, No. 17 among all Inc. 5000 companies with three-year growth of 17,599%, is the leading company in the Business Products & Services category. The veteran-owned company "seeks to build a national organization focused on being a part of lifechanging events with our clients," including real estate, mortgage and title services as well as home healthcare. Key to the company's growth has been its focus on title and mortgage joint venture programs with brokerages.
The firm's business approach is reflected in the title of a book by Surefire Group Founder and CEO Joseph McCabe: "Maintain Your Gear." As the company explains, "Maintain your gear is a military saying that defines a way of life. It is the practice of owning everything in your world to an extreme degree. It means you are solely responsible for everything that could possibly make your mission successful."
The next fastest-growing firm in the Business Products & Services category is self-publishing company Publishing.com, based in Austin, Texas, No. 19 overall with a three-year growth rate of 16,497%. The organization calls itself "an education-centric company offering online courses, coaching and AI-powered software to streamline the publishing process. Founded by twins Christian and Rasmus Mikkelsen in 2016, we are on a mission to help regular everyday people create meaningful sources of income through Amazon self-publishing."
The company has 60 employees and is looking to fill four more positions as we speak, all remote. Its founding narrative reads like every digital nomad's dream come true:
"While attending community college and working as Chinese food delivery drivers in New Jersey, twin brothers Christian and Rasmus realized getting a degree so they could eventually work an unsatisfying 9-5 job the rest of their lives did not sound like an attractive life plan," the company timeline explains. By the end of summer 2017, "Rasmus and Christian were making enough money from their books to move out of their parents' house, so they quit their jobs, dropped out of college, and booked one-way tickets to Chiang Mai, Thailand. Their biggest motivation for building a business online was so they could travel and experience all the most amazing places across the world."
Audiobooks and a YouTube channel to promote them and promote its methods stoked company growth. Like Surefire Group's Joseph McCable, the twins also published a book about their success: "The Freedom Shortcut."
The leading company in three-year growth in the No. 2 category of software is No. 5 overall Inc. 5000 firm Liveshopper Sassie, based in a community familiar to Site Selection readers: Findlay, Ohio, perennially ranked as the No. 1 Micropolitan Area in the nation by number of company facility investment projects.
Like Publishing.com, Liveshopper Sassie came to life in 2016. The company offers market research software that includes "a plug-in allowing for geofenced, live feedback from app users." Its mystery shopping software is used by over 150 mystery shopping providers, over 18,000 companies and over 3 million shoppers. In addition to its Findlay office, the company maintains a Boston office employing around 40 people since acquiring SurfMerchants in 2020.
While business products & services, software and advertising and marketing lead by number of overall companies in the entire Inc. 5000, they don't necessarily top the charts when looking at the overall leaders. Four of the top 10, six of the top 15 and 11 of the top 50 are in health services or health products, led by overall No. 1 in the nation CareBridge, founded by former U.S. Senator Bill Frist and based in Nashville, Tennessee, and No. 6 FlexCare Infusion Centers, based in Oklahoma City. —Adam Bruns and Daniel Boyer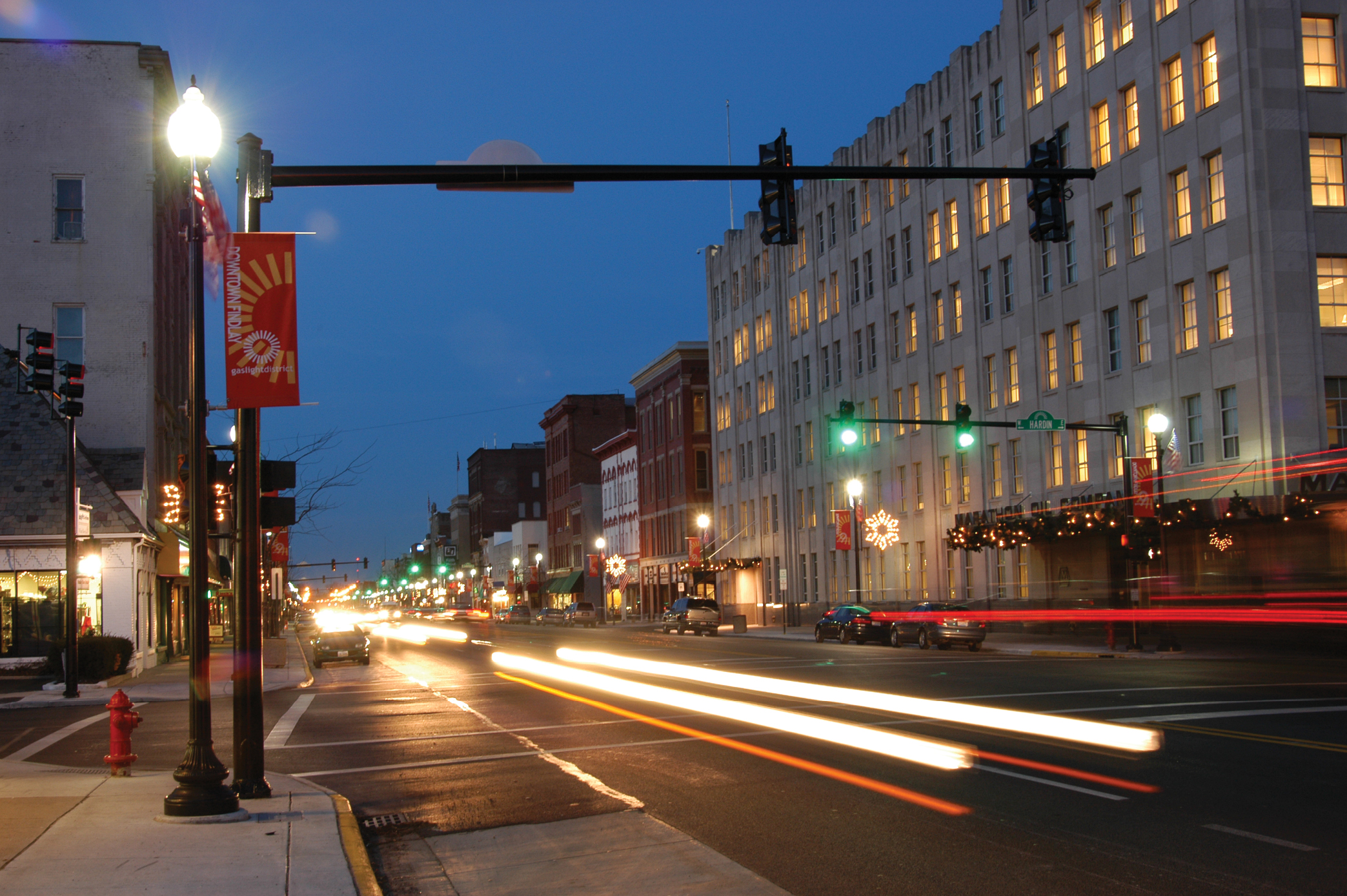 South Main Street in Findlay, Ohio, home to the No. 5 fastest-growing company in the nation.
Photo courtesy of Findlay-Hancock County Alliance