BEIJING
-- Sony Corp. (
www.sony.com
) will become the first Japanese manufacturer to set up a personal computer plant in China. The Tokyo-based electronics giant has announced that it will open a facility in Wuxi in Jiangsu province that will assemble Vaio notebook computers for the Chinese market. Sony's decision to open a PC plant in eastern China comes as Chinese PC sales are rising and Japanese PC sales are ebbing.

International Data Corp. (IDC at www.idc.com) research underscores the two markets' different drifts. China's PC market grew by 13 per cent in third-quarter 2001, IDC found. By comparison, Japanese computer sales are shrinking in concert with the nation's economy. Japan's third-quarter 2001 PC market contracted by 21 per cent from a year earlier, IDC found. China's PC market, in fact, will reach 11 million units in 2001, matching the Japanese market, according to projections by the Japan Electronics and Information Technology Industries Assn.
"China is a huge market, and it is on a steady path of growth," Sony spokesman Shigenori Yoshida said at the project's announcement in Beijing. "We see it as a very attractive market with a lot of growth potential."

'Modest' First-Year Production
Sony, however, certainly isn't diving headlong into the Chinese PC market. The Wuxi plant's first-year production will be limited, company officials said.
Conjecture by Japanese industry observers has placed Sony's first-year Chinese production volume at anywhere from 10,000 to 200,000 units.
At the project announcement, however, Sony officials only noted that first-year production volume would be "modest," with total units less than the 200,000 number predicted earlier by
Nihon Keizai Shimbun
. Thereafter, the Wuxi plant's production will "gradually be increased," Sony officials said.
Even if the plant were to produce 200,000 units, that would be a tiny fraction of the 3.9 million Vaios that Sony projects shipping during its current fiscal year (which ends in March). "At the beginning in China, having the No. 1 position is not the target," Sony Mobile Network Co. President Keiji Kimura said at the project announcement. "Creating the market will be the objective at the initial stage."
Unconventional Pricing?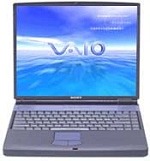 Sony is taking a somewhat unconventional approach in its efforts to create the Chinese PC market.
Some observers consider Sony's prices for its Chinese-made PC high for the Chinese market. One of the high-end Vaios that will be assembled in Wuxi will retail for around US$2,700, company officials explained; the other model will retail for some $3,800.
Notebook PCs on average sell for between $2,600 and $2,800 in China, according to a Sony spokesman. Several Chinese PC makers, however, offer considerably cheaper models, albeit with fewer features. Legend Holdings Ltd., for example, sells a lower-end laptop in the Chinese market that lists for less than $1,200.
Sony, however, is aiming its higher-end Vaios at the Chinese market's more well-heeled segments.
"The strength of Vaio is the fact that it can be connected with other digital equipment," Yoshida said in explaining the two models that will be made in Wuxi. "We have been marketing the product by emphasizing its entertainment capability. We want our Chinese clients to experience that aspect of this product."
Locating the plant in East China's Jiangsu Province facilitates Sony's high-end strategy. The PCs can be shipped directly from the Wuxi facility to retailers in more affluent Chinese cities like Beijing, Guangzhou, Shanghai and Shenzhen.
Sony is using an existing facility in establishing its first Chinese PC factory. The company established the Wuxi operation in April as a lithium ion battery plant.
Sony's fast-track timetable suggests that the Wuxi building may have been quietly undergoing a retrofit. Wuxi-assembled Vaios will be on the Chinese market in early 2002, company officials predicted.
Sony has released no information regarding the expenditure and employment impacts of shifting the plant from battery production to PC assembly.

Will 'Big Chance' Create Manufacturing Base?
China's admission into the World Trade Organization also reportedly spurred the company's decision. WTO membership convinced Sony that investment conditions in China's high-tech sector were amply developed to merit establishing a Chinese PC plant more than half a decade after its U.S. rivals.
At first, at least, all the half-finished goods and parts assembled in Wuxi will be exported from China, Okubo said. All of the Wuxi plant's initial output is targeted for the Chinese market, with no current plans to export to other nations, company officials said.
China's WTO entry, however, has spurred a host of manufacturers to begin establishing low-cost manufacturing bases in China. (See Nov. 5's "Blockbuster Deal, "
Expansion within a Layoff: Hitachi's 660-Employee Plant Headed for China.
")
Hiroshi Shoda, chairman of Sony's China unit, didn't indicate that his company might establish a low-cost Chinese PC manufacturing base. At the same time, he certainly didn't sound like he was ruling out the possibility.
"We are looking for a big chance here," Shoda said, "and if we have a big chance, we may invest, of course."