R
um and the Caribbean: Those two have a symbiotic history that stretches back six centuries.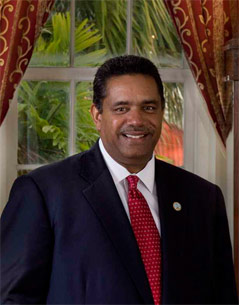 It all started with Christopher Columbus. Rum entered the region's DNA on Nov. 3, 1493, when Columbus landed on the island of Dominica. Columbus in his second voyage to the New World had brought sugarcane, a key feedstock in manufacturing rum. Commercial sugar production soon sprang to life in the Caribbean, along with a makeshift method of making rum. But the quality of the region's rums kept rising, particularly after the liquor was distilled for the first time ever on Barbados in 1703. The region's rums were so good, in fact, that early 18
th
century Caribbean pirates like Blackbeard, Captain Kidd and Calico Jack often plundered ships carrying barrels of the brew that many colonial settlers called "Demon Water."
Today there's some new rum history being written in the Caribbean. And, improbable as it might seem, the U.S. Virgin Islands, a tiny 85,760-acre (34,304-hectare) American territory, is sparking that sea change. The Virgin Islands has shaken up the region's rum industry by landing major expansions by spirits barons
Diageo
and
Fortune Brands
.
You can't look at those projects without gaping goggle-eyed at the size of the incentives. The Virgin Islands — a land mass only about twice the size of Washington, D.C. — awarded the two companies a collective total of
US$3.7 billion
in subsidies.
Yes, that's "b" as in
big
,
brands
and
brouhaha
.
The Diageo deal materialized first. In June of 2008, the British company signed an agreement that will give it tax credits and other benefits worth a cool $2.7 billion; Diageo is now relocating Captain Morgan rum production from Puerto Rico. The Fortune Brands deal was finalized on Nov. 5, when Virgin Islands Gov. John deJongh Jr. signed into law an agreement that gives the U.S. firm more than $1 billion in incentives for an expansion of its existing distillery.
The Virgin Islands, however, isn't doling out those staggering sums all at once. Those subsidies will be parceled out to Diageo and Fortune Brands over a span of
30 years
— the length of time that both companies have committed to continue making rum in the Virgin Islands.
"Our agreements with Diageo and Fortune Brands are part of our economic development strategy that's focused on locking in brands for the long term," Gov. deJongh explains in his e-mail response to questions from The SiteNet Dispatch. "By making the U.S. Virgin Islands the exclusive production location for 30 years, our agreements will build greater stability, not only for the U.S. Virgin Islands and its government, but also for our business partners."

Locking in Premium Brands
For Long-Term Local Production
"Brands" is a word that just keeps popping up when the deJongh administration explains the Diageo and Fortune Brands projects. In exchange for its generous subsidies, the territory wanted to ensure that the two companies would make premium rums at their Virgin Islands distilleries — and make them there for a very long time.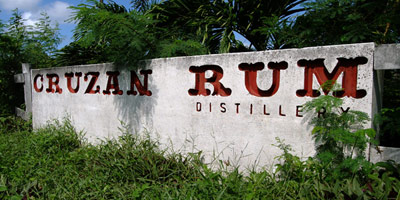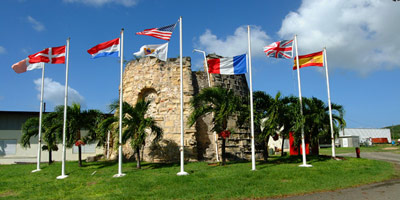 The Diageo and Fortune Brands agreements reflect those concerns.
Diageo, for example, will make Captain Morgan rum at the new distillery that it's building on St. Croix. Fortune Brands, on the other hand, will double capacity at its St. Croix distillery and shift the facility's product mix to primarily making Cruzan and Ronrico rums; the changeover to premium brands will reduce the Fortune Brands distillery's emphasis on making lower-margin bulk rums used in other companies' brands.
And the Diageo and Fortune Brands agreements do more than commit those companies to make those premium brands in the Virgin Island for 30 years. Significantly, Diageo and Fortune Brands also agreed to use those facilities to make
all
of those rums for the U.S. market.
"The Virgin Islands wanted those distilleries to exclusively make those high-end rums for the U.S. market," David Paul, a top financial advisor to Gov. deJongh, explains to The SiteNet Dispatch. "Not many companies are willing to make a 30-year commitment. But
brands
have the ability to do that for 20 years.
"Getting exclusivity from Diageo and Fortune Brands in manufacturing those premium brands is a very big thing for the Virgin Islands," Paul says. "Imagine if Honda came to Ohio and set up a facility; and then Honda said that the Ohio plant would make
all
of its cars for the U.S. market. That's quite a commitment, and that's what we have with Diageo and Fortune Brands. Those agreements enable us to build something durable for the Virgin Islands' economy."

Standin' on Shaky Ground
But durability is something that's been in short supply in recent years for the existing Cruzan distillery that's been operating in St. Croix since 1760. That plant seemed to be forever standing on shaky ground. In the last 10 years, the Cruzan brand has been owned by
five
different companies. In 2008 alone, Cruzan was bought and sold twice.
"The ownership of the Cruzan distillery has been very unstable," says Paul, who as a financial advisor to the Virgin Islands Public Finance Authority was heavily involved in structuring the Diageo and Fortune Brands deals. "There was great trepidation in the islands' community every time the Cruzan brand changed hands."
Fortune Brands' long-term commitment seems to signal an end to that long spell of uncertainty. Fortune Brands, which bought Cruzan in September 2008, is the largest U.S. spirits company and the world's fourth largest premium spirits company.
Moreover, the company has been aggressively pushing Cruzan rum as an avenue for new growth in a stagnant spirits market. Two months after acquiring Cruzan, Fortune Brands announced an image makeover. The company unveiled a new "sleek bottle shape," along with a fresh Cruzan logo that "reflects the liveliness and vibrancy of the Caribbean islands along with the award-winning liquid inside the bottle."
By that time, Gov. deJongh was already working the prospect hard behind the scenes. DeJongh contacted Fortune Brands immediately after it acquired Cruzan last year. The governor initiated discussions with the company about keeping, and perhaps expanding, the Cruzan distillery on St. Croix.
For the Virgin Islands, the Cruzan deal was a project blessed with harmonic convergence. On the one hand was deJongh, a governor who was moving aggressively to boost his homeland's flagging economy. On the other hand was Fortune Brands, which was eager to gain a bigger slice of the U.S. market for premium rum. Add to that the Virgin Islands' offer of $1 billion in incentives.
For Fortune Brands, that combination simplified the site selection process. "Keeping Cruzan on St. Croix was always our first choice," says company spokesman Clarkson Hine.
And the $1 billion in incentives, how important was that in Fortune Brands' decision? Hine answers with a politic assessment couched in very broad terms:
"Like any business focused on profitable growth," he says, "we are always looking at efficient supply-chain strategies and the best ways to make our products and build our brands."
DeJongh, however, is not at all reticent about talking about the importance of the project subsidies.
"At a time when all states and territories are under severe revenue pressures, we have determined that we must invest in our industry partners," the governor said when the tentative Fortune Brands agreement was first announced on Oct. 6. "By doing so, [we] invest in our future. The key to these agreements is that we understand that we must reinvest a portion of our tax receipts in the branding of our rums. Only brands can provide revenue stability over the long term, and branding takes money."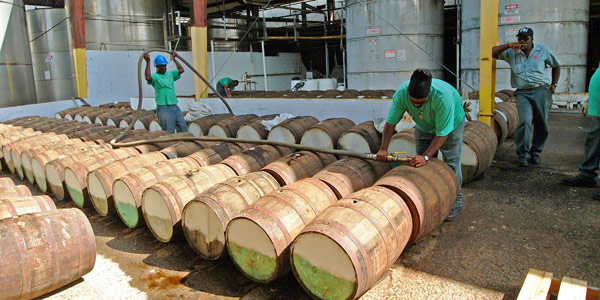 'Completely Self-Funding Projects'
But where is all that money going to come from? How does a place as small as the Virgin Islands come up with $3.7 billion for the Diageo and Fortune Brands subsidies?
Actually, there is a way — one that means that the territory won't have to break its piggybank. In fact, the Virgin Islands won't need to tap any existing funds whatsoever to fund the two expansions.
"The Virgin Islands won't have to invest anything in those two projects from the general fund or from any other government source," Paul explains. "Keep in mind that those agreements are only one piece of Gov. deJongh's broader long-term plan to stabilize the economy. But, yes, the Diageo and Fortune Brands agreements are completely self-funding projects."
But yo ho ho, how can that be so?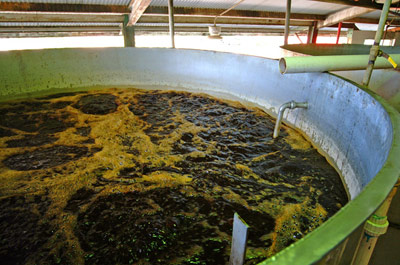 The answer lies in an obscure federal tax law known as "the rum cover-over program." The initiative traces back to 1917, when the U.S. government decided to tax Puerto Rican rum-makers on rum sold within the United States. Congress created a program to rebate — or "cover over" — almost all of the rum excise taxes (currently about 98 percent). That, lawmakers explained 92 years ago, would generate a local revenue stream to pay for Puerto Rico's economic development, social services and infrastructure. Then in 1954, Congress extended the cover-over program to the Virgin Islands.
Flash forward to today, and you're talkin' about a sizable revenue stream when you're talkin' about Caribbean rum. The majority of the world's rum production occurs in the Caribbean plus several nearby South American countries, such as Brazil, Colombia, Guyana and Venezuela. And the U.S. cover-over program currently rebates almost all (about 98 percent) of rum excise taxes. For the Virgin Islands, that meant a 2008 rebate of $91.9 million, an all-time high.
Now, though, there will be more all-time highs. The Virgin Islands' rum rebates will soar with Diageo's and Fortune Brands' added production capacity. The Diageo expansion, for example, will add $3 billion in rebates over the agreement's 30-year term, according to officials with the deJongh administration. The Fortune Brand agreement will add about $2.65 billion in rebates, they say.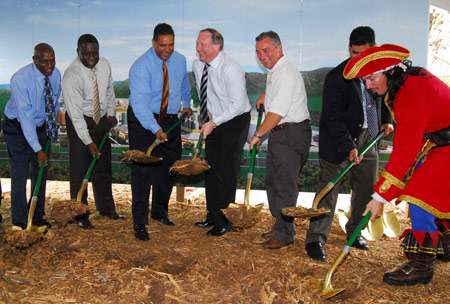 You don't need an MIT doctorate to do the cost-benefit analysis on this one. Even after pumping $3.7 billion into the Diageo and Fortune Brands expansions, the Virgin Islands will still generate about $1.9 billion in brand-new revenue in 30 years. That's a none-too-shabby return on investment.
Those new funds, in turn, will enable the Virgin Islands to attack some of its most pressing financial and social challenges, deJongh tells The SiteNet Dispatch.
"Our recently signed 30-year agreements with spirits companies Diageo and Fortune Brands offer landmark opportunities for the U.S. Virgin Islands to secure its fiscal health and grow our economy," says the governor. "We are proud to have ratified agreements that keep these companies in the United States for the next three decades at a time when others are leaving the country."

The Diageo Dustup
Diageo, however, actually
is
leaving one place. More precisely, it's relocating its Captain Morgan rum production for the U.S. market from Puerto Rico, a U.S. commonwealth.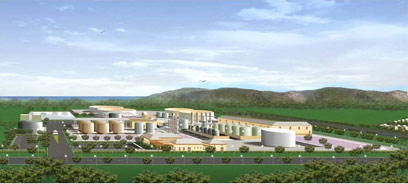 At the moment, a contract player in Ponce, Puerto Rico, is distilling Captain Morgan for Diageo. That arrangement is part of the 10-year agreement that the London-based company signed in 2002 with contract manufacturer Destileria Serralles. When the pact expires in 2012, the world's largest liquor company will start making Captain Morgan at its own Virgin Islands distillery.
But Diageo's planned exit from Puerto Rico has sparked a considerable brouhaha about the Virgin Islands' incentives.
To be sure, the subsidies are unconventional in their heavy investment in marketing. Of Diageo's $3.7 billion in 30-year incentives, for example, $2.1 billion will go toward marketing Captain Morgan.
In contrast, only a small portion of the Diageo and Fortune Brands incentives will go toward the actual expansions. The Virgin Islands' government is ponying up all of the $165 million for Diageo's distillery, as well as the $100 million needed to expand Fortune Brands' facility. But the balance of the companies' outsized subsidies is mostly ticketed for marketing.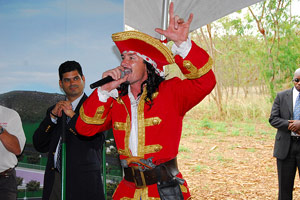 But what's really set off howls of protest from Puerto Rico are Diageo's and Fortune Brands' hefty rum rebates. Diageo, for example, in the first few years of its Virgin Islands expansion could get subsidies equal to as much as 46 percent of the annual rum rebate that its distillery generates. In later years, both Diageo's and Fortune Brands' cut of the rum rebates will drop into the teens.
Those numbers are dramatically different from those in Puerto Rico. Since 1966, Puerto Rican law has capped rum-makers' cut of the excise tax at 10 percent.
That sharp discrepancy triggered Puerto Rico's April introduction of a bill in the U.S. House of Representatives. Introduced by Pedro Pierluisi, Puerto Rico's nonvoting House representative, that legislation would put a 10-percent ceiling on
all
U.S. cover-over subsidies. In addition, the bill would allow the U.S. Department of Treasury to void "excessive" subsidies of less than 10 percent that "encourage a rum-maker to move production from one territory to the other."
"The purpose of the cover-over program," Pierluisi said in a statement as the bill was introduced, "has always been to help . . . provide for the general welfare of residents and promote broad-based economic development. Unreasonable subsidies [will] lead to a race to the bottom, where one territory seeks to poach rum producers from the other territory by promising an overly generous deal paid for by cover-over funds."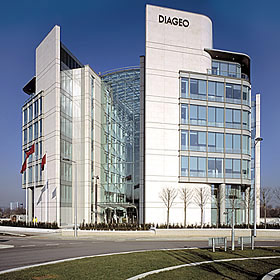 Pierluisi's bill has received some support from his House colleagues. Most congressional observers, however, don't think the proposal will garner nearly enough backers to emerge from the House Committee on Ways and Means.

Deals Open Up Development Opportunities
In the meantime, Virgin Islands' House delegate Donna Christensen has introduced a counter-resolution.
Christensen's bill would make permanent the existing $13.50-per-proof-gallon rum excise tax. Currently, Congress every two years must reapprove $3 of the $13.50 rum excise tax; lawmakers added that $3 in the 1980s, beginning its phase-in in 1984. If federal lawmakers vote Christensen's recommendation into law, it would effectively lock in the Virgin Islands' $3.7 billion in subsidies for Diageo and Fortune Brands.
But the chances of Christensen's bill passing seem as faint as those of Pierluisi's. Congressional action of any sort on the cover-over controversy seems highly unlikely during this session.
On the other hand, the Virgin Islands' use of the rum rebate may signal a major change in the use of cover-over funds in business recruiting. The territory's potential downsides in the Diageo and Fortune Brands projects seem minimal. Both deals have clawback provisions. If either firm doesn't meet the its contract obligations with the Virgin Islands, the company would have to pay off all debt that the territory had incurred in financing the expansion.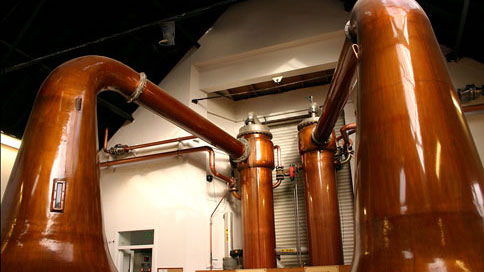 In contrast, the upsides with Diageo and Fortune Brands are plentiful. The two expansions could significantly ease the Virgin Islands' current fiscal pinch, with a $200,000 shortfall projected in this year's tax revenues. Instead, the territory would face far sunnier Caribbean days, with new opportunities opening up in economic development.
"Facing the most challenging economy in generations, we need to pursue economic development agreements that can generate new revenue and improve residents' lives," says deJongh, whose lengthy private-sector experience includes working as a commercial banker for what's now JPMorgan Chase & Co. "Revenue from the Diageo and Fortune Brands agreements will play a vital role in securing the territory's financial future in important areas including supporting our infrastructure needs like roads and schools, and stabilizing the government employees' pension fund. Simultaneously, we will invest in significant environmental improvements to ensure the U.S. Virgin Islands remains a beautiful paradise."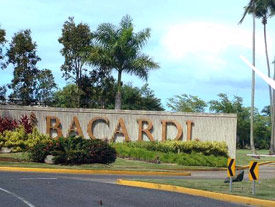 'Don't Want a Bidding War'
As for the controversy over the Diageo deal in particular, that could blow over with time. DeJongh advisor Paul clearly hopes that the cover-over tempest settles down soon. And, he adds, the Virgin Islands actually didn't seek out Diageo.
"We didn't recruit Diageo at all," says Paul, who estimates that he's provided financial advice for "about half" of U.S. states. "They came to us soon after Gov. deJongh took office and told us that they'd already decided to leave Puerto Rico. They also told us that their new corporate policy was to own all their facilities, so they wanted to build a new distillery.
"But we still didn't start talking to them until we could understand
why
they were leaving Puerto Rico," he adds. "Only after we knew that did we begin to really talk to them; we negotiated for the next 18 months."
The idea of a Caribbean swordfight over subsidies isn't a prospect that interests Paul.
"Really, the economies of Puerto Rico and the Virgin Islands are so heavily intertwined," he reflects. "The last thing in the world we want to do is get into a bidding war."